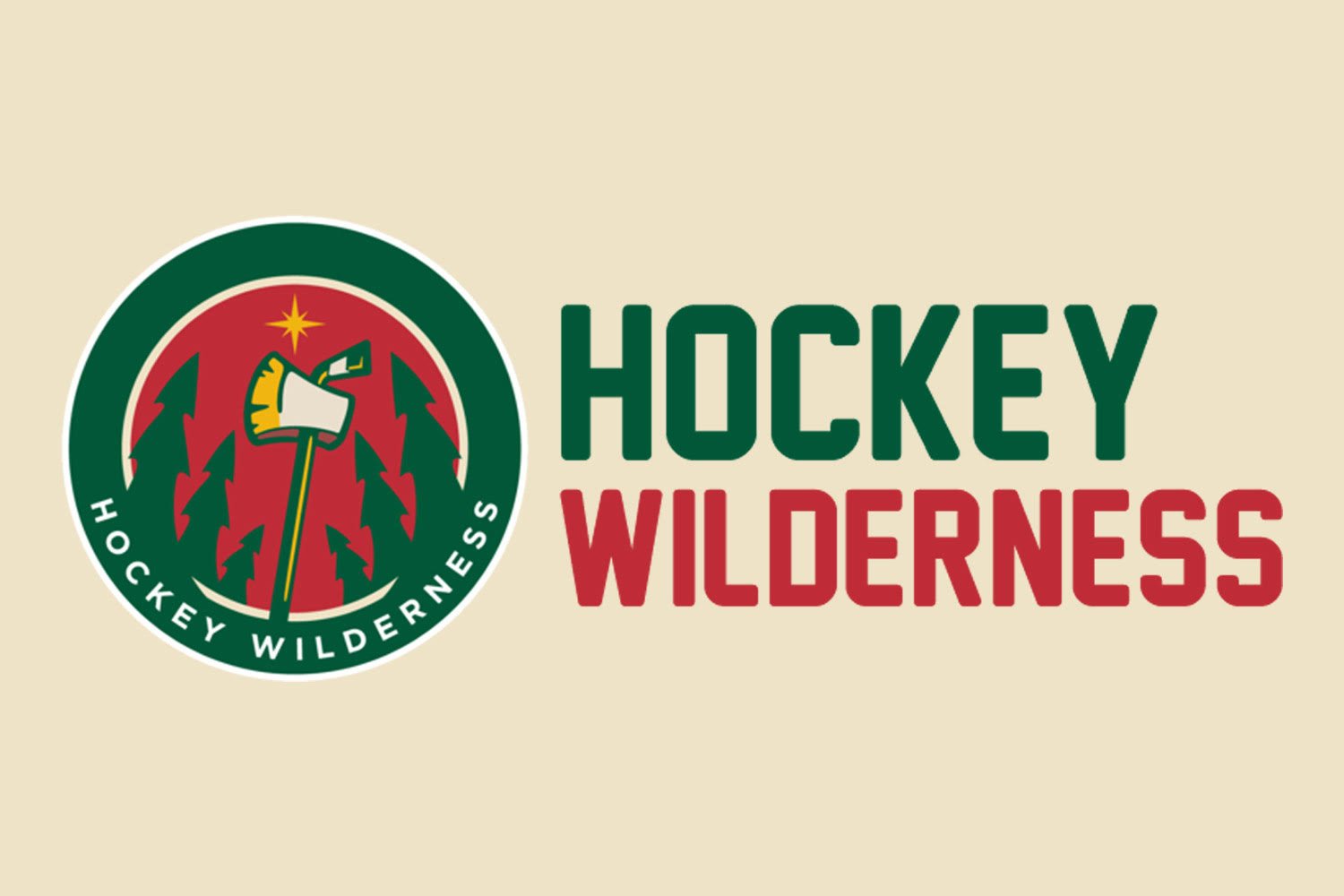 Game 1 is in the books and the Minnesota Wild feel like they missed an opportunity to steal one. Here is your Game 1 highlights and reactions.
You can read Hockey Wilderness's full game recap here. The young guys for the Wild really stepped up and played well, aside from a few mistakes. Jordan Greenway was quite noticeable. Wild.com guy Dan Myers commented multiple times on how Greenway is starting to play a big, as in size, style of game. Joel Eriksson Ek may have taken a big hit trying to single-handedly kill a Wild penalty from Dustin Byfuglien, but he was easily one of the best players on the ice for Minnesota. Nick Seeler didn't make any bad mistakes, while Carson Soucy was really the only one that was playing a bit too loose in the first period giving up a few odd-man rushes.
"I think they held their own pretty good for the most part with only a couple mistakes and it cost us goals, but for that group, I though they did an okay job," Wild head coach Bruce Boudreau said post game regarding his playoff rookies.
That Patrik Laine has one hell of a terrible beard, but one hell of a shot. But the play leading up to his goal Boudreau had it labeled as a bad turnover. "He deked our player. We didn't hold the middle, and he got to come right down main street. When he does that, you know he's shooting the puck, and when he shoots the puck, it's got a chance to go in," Boudreau said as he broke down the play for the game-tying goal.
Matt Cullen, who scored the Wild's first goal of the game and is the NHL's elder statesman said, "It's a missed opportunity." For as much as the Wild players express that they know they need to keep putting pressure on the opposition and can't turtle, they sure do a lot of it. "I think we took a breath. We thought about defending as opposed to continuing to go at 'em. But they were down a goal and that combination never works. And we know that."
Devan Dubnyk lamented the costly turnover, "One turnover can make all the difference in any game, and that;s the wrong guy to give it to...We could have won that one tonight."
Here are some stats to mull over:
Zach Parise ties Marian Gaborik for the franchise lead in playoff goals with 12.
In the last 16 minutes of the game, the Wild had just one shot on goal.
Matt Dumba logged 30:03 of ice time.
Joel Eriksson Ek led the team in shots with 4.
Connor Hellebuyck had a .900 save percentage.
Devan Dubnyk? .925 save percentage on 40 shots.
After Parise's go-aheadgoal early in the third period, it was all Jets:
The first line of the Jets of Kyle Connor - Mark Scheifele - Blake Wheeler saw healthy doses of Eric Staal's line, followed by Mikko Koivu's line. It wasn't until Mathieu Perreault left the game with an upper body injury that Jets head coach Paul Maurice got that line away from Staal.
MInnesota controlled 70% of the scoring chances in the second period. Even with scoring two goals in the third period, the Wild were out-chanced 20-7.
The Wild knows they need to better in order to make this a series. The only problem? The Jets can be a whole lot better as well.