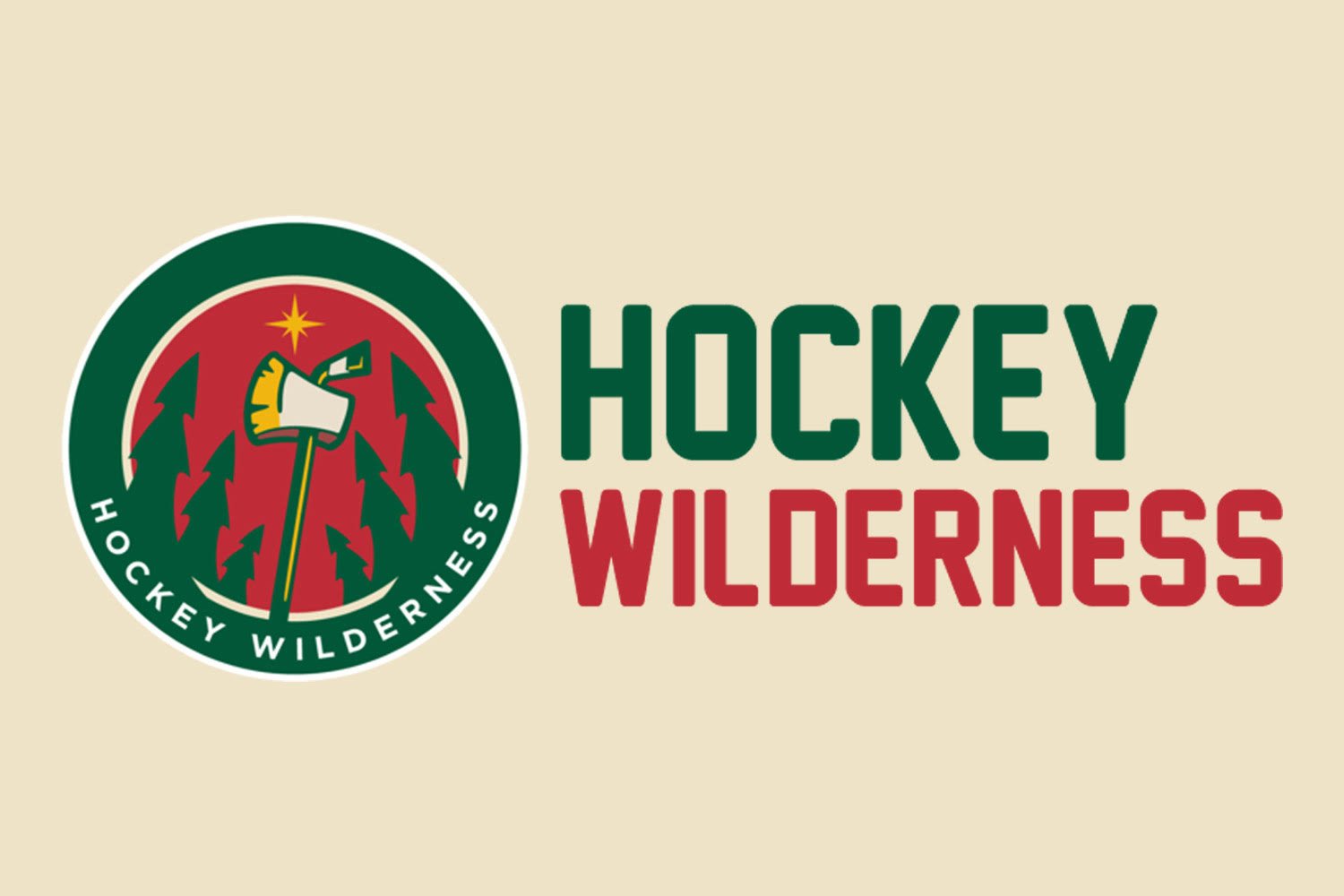 Minnesota and Wisconsin may have had bye weeks, but there was still exciting women's hockey because Bemidji State hosted the Minnesota Whitecaps in an exhibition series. The Beavers haven't had the best run of luck lately, entering the series with a four game losing streak, and they haven't won a game in seven—the victory over Ohio State on October 15th. Playing a pair of games that don't matter to their standings might be exactly what the Beavers need to get back on track. The Whitecaps, on the other hand, come in after a win against Lindenwood University. That victory occurred on October 16th and the team has only played four games so far this season. This suggests they might not be in top form, though seven of their players did just come back from 4 Nations.
Friday night Bemidji saw Erin Deters in net, instead of their usual starter Brittni Mowat, while the Whitecaps employed Shelby Amsley-Benzie in theirs. The Beavers were first to put shots on goal, but they were also the first to earn a penalty when Lauren Miller went to the box for checking at 3:07. This soon turned into 4-on-4 play, as Kendell Coyne took an interference penalty at 3:10. Both penalties expired without incident. In the latter half of the period Summer Thibodeau blocked one of Monique Lamoureux-Morando's shots and clearly injured her leg. Thibodeau had to leave the game and did not return, nor did she play Saturday. First period ended scoreless with shots fairly even, though the Whitecaps had a few more.
Second period started with a lot of shots, mostly by the Whitecaps, and the teams racing back and forth across the ice. From the sound of things Deters had to make some serious saves, which included repeated rebounds. Then Amy Stech put a shot on goal, which Deters deflected, but the goalie was just out of position from the initial save when Lamoureux-Morando shot the rebound into goal at 13:30. Jenny Potter also assisted.
Beaver captain Madison Hutchinson went to the box for hooking at 15:32, after a seven second delay, but Bemidji's defenses lived up to their reputation and killed the penalty. Beavers went one step further and tied the game with a shot by Haley Mack at 17:52. Briana Jorde and Heather Olson had the assists. This tie was soon broken when Winny Brown tapped in Jocelyne Lamoureux-Davidson's shot from the bottom of the right circle at 19:23.
In third period Bemidji tried to tie again, but the Whitecaps just kept putting on more shots. Marley McMillan collided with Deters in the Bemidji crease. Then Stech scored with an assist by Brown at 7:58 and the Whitecaps kept puck possession until Lamoureux-Davidson scored two minutes later at 9:50. Hannah Brandt and Alleva Rose assisted. Roughly three minutes later Brandt played the puck while lying on her belly, which was a regular sight when she was a Gopher, and then Ciscely Nelson hoisted her off the ice, no call. Emma Stauber went to the box for checking at 15:08, but the Beavers were unable to convert. In the end the Minnesota Whitecaps won 4-1, with shots 39-27 also in their favor. Lamoureux-Davidson received the first star, Brown the second, and Deters a well earned third.
Game 1 was certainly fun to listen to—like Minnesota, they have a wonderful commentator—but there was a strange feedback on Bemidji's audio throughout the entire broadcast. It sounded like there was a radio on in the sound room, which was vaguely annoying, but something that could be easily ignored in favor of the game. That wasn't the case during Saturday's game. Instead there was this loud piercing noise like a cable had been plugged in wrong somewhere that essentially drowned out the play by play. It not only hurt my ears, but the dog's as well. The worst part was that it would occasionally stop for a second or two and then resume.
Couldn't figure out how to soften the noise, nor did switching to my phone or restarting my browser help. Ended up shutting down the audio stream and checked in on it intermittently throughout the rest of the game in hopes it would work as well as it had the night before. All of first period had the screech, while from the end of first intermission on the Bemidji audio stream gave me great reception country. This makes sense, as their stream comes through 1300 AM, but I was sad not to have heard Saturday's game as the stats—and Bemidji has a great live stats page—showed it was a wild game.
Saturday the Whitecaps kept Amsley-Benzie in goal, but Bemidji switched to their third goaltender Mackenzie Bruch. This time the Beavers drew first blood, with Jacqueline Kaasa scoring her first collegiate goal—sadly it won't officially count as part of her record as this was an exhibition game—off Miller's rebound at 3:58.  Nelson had the second assist. Then Meaghan Pezon took a checking penalty at 4:21 and Emma Terres scored on the power play, assisted by Hutchinson and Alexis Joyce, at 4:36. Natalie Stanwood took an interference penalty at 6:42 and the Whitecaps were unable to convert. Instead, Brown scored with an assist from Pezon at 11:28. Lamoureux-Morando tied the game at 14:06, assisted by Pezon and Tanja Eisenschmid, and the score stayed 2-2 until second period.
The Whitecaps came out shooting and were rewarded when Potter scored at 2:26. She was assisted by former Beaver Stephanie Anderson and Haylea Schmid. The Whitecaps clearly maintained control of the puck, as their shots and attempted shots were twice the number Bemidji made before Lamoureux-Davidson scored her first of the night at 10:58. Coyne assisted. Less than a minute later, 11:57 to be precise, Brown widens the Whitecaps's lead with assistance from Stech and Potter. Jorde went to the box for hooking at 17:06. Coyne capitalized on the advantage and scored with assistance from Lamoureux-Davidson and Brandt at 17:56. The Beavers were down, but not out, as Joyce scored in the last minute of the period at 19:36. Lisa Laiti and Jorde assisted.
Bemidji got a few chances on goal after the Whitecaps dominated the first three minutes of third period. Then Lamoureux-Davidson scored unassisted at 7:07. The Whitecaps continue bombarding Bruch in goal and Lamoureux-Davidson eventually completed her hat trick at 11:15, assisted by Brandt. Seconds later Kaasa scored her second of the game, again with assistance from Miller, at 11:55. Alleva received an interference penalty at 13:16, which harmlessly expired after two minutes. Joyce scored again at 15:36, assisted by Terres, but Bemidji couldn't match the Whitecaps's eight and ultimately the game ended with them three short. Thus the Whitecaps completed the sweep 8-5, shots 49-29 in their favor. Unsurprisingly, Lamoureux-Davidson received the first star of the game, while Kaasa and Miller got the second and third star respectively.
As sad as it was for Beaver fans to see their team lose, at least the kids got to skate with the team after the game. The Whitecaps also signed autographs. Hopefully Bemidji will have better luck next weekend, as they host St. Cloud State, because the weekend after that they face Minnesota on Ridder ice. As for the Whitecaps, exciting enough, they're off to face Syracuse University for a pair of games out east next weekend. Since they're continuing to get playtime as a team they should be in great shape. After that the Whitecaps won't have another game until January 6th, when they also face Minnesota.