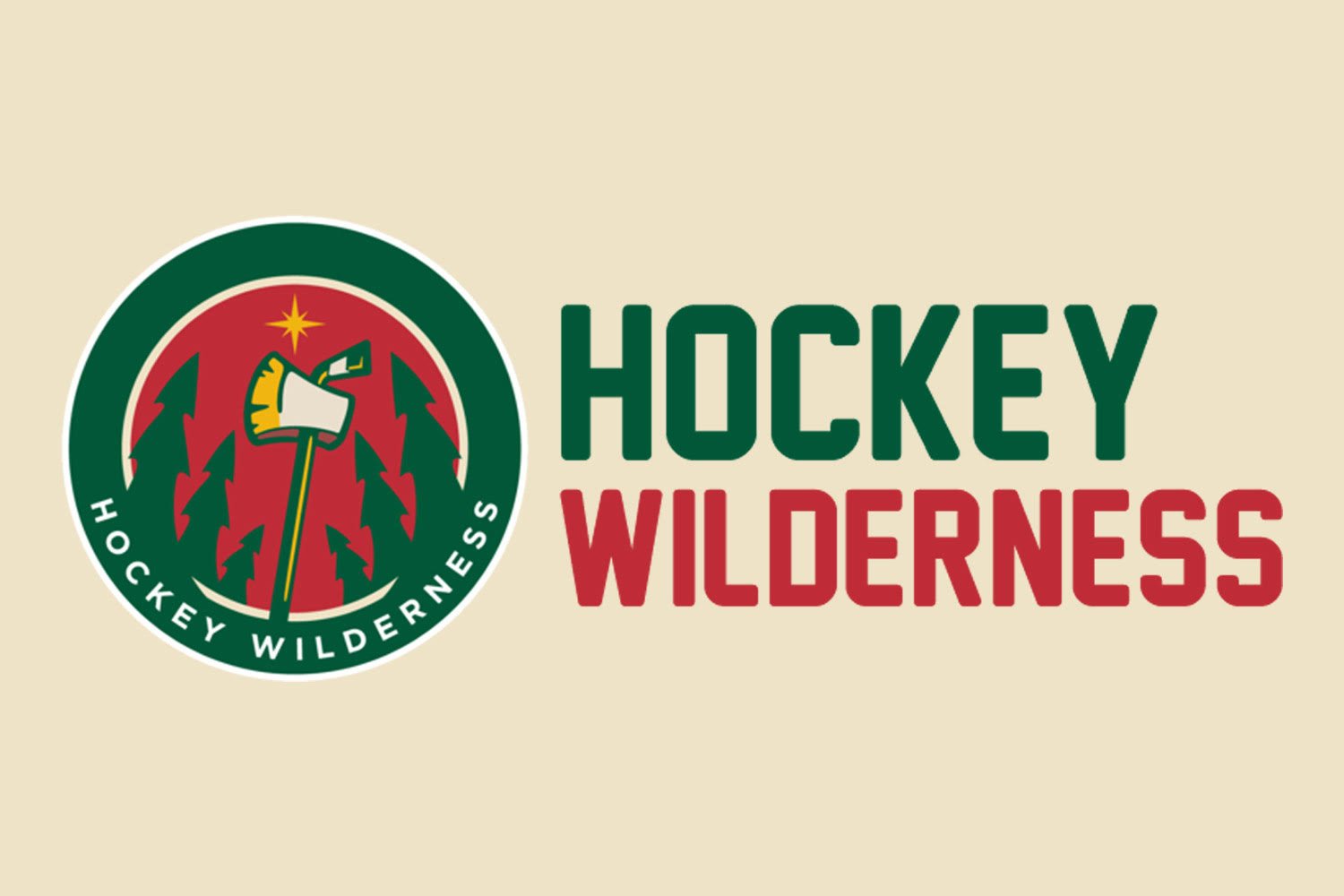 Friday night Minnesota hosted Merrimack for their first meeting in program history. The Gophers started out strong, but the Warriors could easily push through their defenses and make runs at Sidney Peters in goal. In fact, Merrick was big and far more physical than Minnesota expected, not only willing to push and shove their way through skaters, but also grab jerseys and hang on for as long as possible if it would have their position on the ice. Mikyla Grant-Mentis certainly seemed like the most forward of the Merrimack forwards as she kept pushing her way into everything, which included Minnesota's crease, which Peters had to shove her back out of after one particular save. Megan Fergusson was also a noticeable presence on the ice for the Warriors.
Then Patti Marshall got the puck and streaked down the left side with it before laterally passing to Kippin Keller, who tipped it past Lea-Kristine Demers into goal at 12:11. This did not seem to phase Merrimack in the slightest, as they were buzzing around Minnesota's zone as soon as the puck dropped again. Eventually Grant-Mentis slipped into Minnesota territory with the puck on the right side with a Gopher on her tail, got Peters to lunge forward for the save, and then looped around her to score on the empty goal as she fell from a Minnesota stick. Grant-Mentis's unassisted efforts tied the game at 14:31.
Katelyn Rae nearly scored on Peters's right side, but was denied. Then Grant-Mentis slipped into the Minnesota crease and Peters bulldozed her while blocking a shot from a different Warrior. Since she wasn't supposed to be in there, Grant-Mentis went to the box for goalie interference at 17:15. Merrimack did their best to secure a shorthanded goal, but it the end it was Grace Zumwinkle's shot from the top of the left circle that that found the back of the net at 19:14, ending the power play. Olivia Knowles and Nicole Schammel assisted.
Before they could finish announcing Zumwinkle's goal, Knowles scored from a mess in front of Lea-Kristine Demers's crease at 19:30. Sydney Baldwin and Alex Woken assisted. Minnesota was riding high on these two goals while Merrimack went on the attack. Peters fended off two shots before slipping and she fell on her back. Rae's shot put the puck into goal on the left side past Peters's outstretched glove at 19:47. Fergusson had the lone assist.
13 seconds into second period Fergusson took a tripping penalty. Merrimack killed the penalty after Demers did a stellar impression of a brick wall. However, things were not so serene at the opposite end of the ice, as Peters simply did not appear settled between her pipes. Maddy Burton was able to sail up the left side and when she got close, she scored with a low shot past Peters at 3:41. Annie Boeckers assisted. Then Emily Volpe carried the puck down the same side and made a quick pass to co-captain Jessica Bonfe at the right corner of the crease for the tip in at 5:16. This put Merrimack ahead and the flustered Peters, who had let in four goals in 12 shots, was replaced with freshman goaltender Alex Gulstene.
Lindsay Agnew took a slashing penalty at 9:12, but Merrimack spent most of their power play on the defense. Then Grant-Mentis knocked the puck loose from Zumwinkle and there was a scary moment with a loose puck in Minnesota's zone, but the D cleared it. The best moment of the period was when Madison Morey's stick got stuck in a penalty box door and she had to circle back to retrieve it. Gulstene fended off a few shots and there was a flurry of activity around her in the last minute of the period, but there was no more scoring. This was more impressive for Merrimack, as Demers stopped 22 shots in the second period alone.
Minnesota spent all of third period trying to tie. There was a scary moment early on when Gulstene was down with the puck in her crease, which ended with Gopher defense in the net knocking it off its moorings as they blocked a shot. Felila Manu took an interference penalty at 2:45, but the Gophers couldn't really cycle the puck through Merrimack's zone as the Warriors were getting in the way of every Minnesota move.
Tempers also got shorter on both sides as Merrimack protected their lead. Dominique Kremer shoved Katie Robinson for being to close to Demers after a save. Then a messy play at the Merrimack crease resulted in shoving after the whistle. Despite the chaps around her, Demers still managed to suck in every puck that came her way, no matter who put it at her. Gulstene was pulled at 18:53 and Minnesota used their timeout at 18:54. The last minute was full of puck cycling and poor shots in Merrimack's zone. Players kept trying to start something after every whistle and Woken took a Manu elbow to the helmet, which sent her to the ice, but the score remained the same. Merrimack won 4-3 after facing 57 shots and only putting up 19 of their own.
When the final whistle blew, the Warriors immediately emptied their bench to pile onto Demers like they had just won a championship, though they did manage to hang onto their gloves and helmets. This victory against the twenty-season veteran was a real feather in the three-year program's cap. Demers was, understandably, the first star of the game. While it sent the women's hockey community reeling, perhaps it shouldn't have, as Merrimack best Boston University 2-1 less than a week before. In any case, it proves the Warriors are a real threat to be reckoned with and treated accordingly.
Sunday was the rematch and it seems likely that Minnesota spent their off day reviewing game tape, though they still had a rough start to the game. Surprisingly, Merrimack replaced Demers with Samantha Ridgewell between the pipes. Neither team put up a lot of shots first period as they seemed to be more focused on taking the other team's chances away. Mostly with collisions. Early on Zumwinkle threw her stick as she came back to the bench, but since Robinson picked it up and handed it back to the coaching staff it must not have been broken. Merrimack nearly scored but a quick leg swipe from Gulstene kept the game scoreless as the Warriors buzzed around her crease.
Kremer had to sit for two minutes at 7:18 due to interfering with a Gopher, but Merrimack killed the penalty. A couple minutes later Courtney Maud hacked at Cara Piazza's legs, downing her and Piazza pulled Maud down to the ice as she got back on her feet. This sent Maud to the box for slashing at 11:32. Piazza joined her there a little later for holding at 13:24. Neither team could convert. Then Warrior co-captain Paige Voight took down Jackie Pieper—who transferred to Minnesota this season after captaining Merrimack during its initial two seasons as a DI women's hockey team. Voightwent on to make a beautiful attempt on goal, but was denied. First period ended scoreless with shots 7-8 in Merrimack's favor.
Second period Minnesota came out on the attack and spent the first five minutes buzzing around Ridgewell's crease. Then Caitlin Reilly accidentally tripped a Warrior with her stick and went to the box at 6:54. During the power play Grant-Mentis continued getting too close to the Gophers' goaltender after a save and in this game Baldwin was the one to repeatedly push the forward back. Gophers remained on the attack after the penalty expired and eventually Knowles shot from the right point as Schammel screened Ridgewell, but she still blocked the shot. Keller caught the rebound on the left side and put it back on goal, which turned into a puck battle before Schammel banged it home at 9:41.
Merrimack made some hard hits as both teams skated frantically through their zone before Meghan Martin had to sit for cross-checking at 13:59. Minnesota did a good job of cycling the puck and creating chaos, but they didn't get a truly great chance on goal until Paige Sorensen joined her teammate in the box for roughing at 15:09. With a 5-on-3 power play it didn't take long for Baldwin to fire on goal down the center and Zumwinkle to score on the rebound from the left side at 15:41. Marshall had the second assist. Zumwinkle then managed to accidentally shoot a puck over the netting and into the stands right after a faceoff, which was pretty impressive, and the Gophers finished second period up by two.
Third period pick up right where things left off with Keller and Zumwinkle both putting nice shots on goal. A few minutes later Sorenson made a shot down the center, which went it top shelf over Gulstene's right shoulder, breaking the shutout at 3:33. Voight and Volpe assisted. Less than two minutes later Schammel scored her second of the night from the right circle and the puck hit the back of the net so hard it bounced out onto Ridgewell's back at 5:12. Goal went under review, like Zumwinkle's had earlier in the game, but was declared a good one, with assists going to Marshall and Brown.
At 10:16 Taylor Wente scored on the right side as she crashed the net after receiving a lateral pass from Keller. Schammel had the second assist. Merrimack continued to press for another goal—especially during the power play that resulted when Reilly hooked a player and sent several skaters to the ice at 11:21—but Gulstene didn't let another puck past. Thus Minnesota won their first official game of the season 4-1, with shots 39-15 also in their favor, and Gulstene got her first career win.
It wasn't quite the series Gopher fans were expecting, but it's early in the hockey season and the team will likely soon start gelling. Hopefully that will happen before next weekend's series against Ohio State, as they seem to be the up and coming team in the WCHA. In any case, there's going to be a lot of great hockey this year.