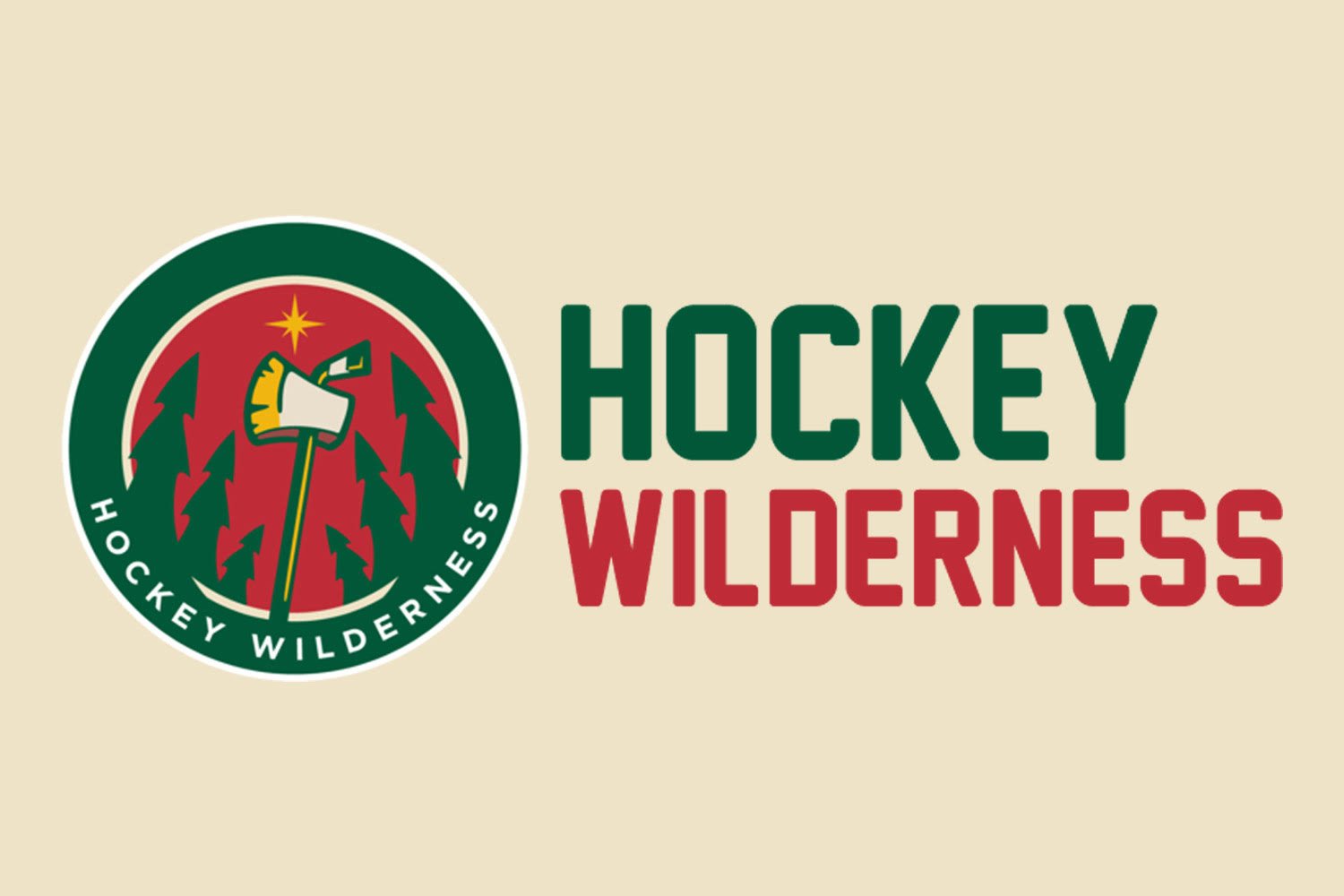 It's the month of March and the Minnesota State High School Boys Hockey Tournament is in full-swing. The four-day tournament is one of the marquis events on the schedule for any hockey fan. Many of these kids may be seen at the next level, and perhaps in the pros at one point or another. But for now, these kids play with such raw emotion and high-level skill that makes it all the more fun to enjoy the jubilation and heartbreak that hangs on every goal.
Minnesota hockey fans are proud of their tournament (just ask any one of them). So much so that fans pack the Xcel Energy Center - normally the home of the Minnesota Wild - for the afternoon and evening sessions to catch quarterfinal and semifinal action before Saturday's championship games. Thursday's Class AA quarterfinal sessions drew 19,040 in the afternoon, and 18,580 for the evening sessions. Those are impressive numbers for any hockey game, but those attendance figures are from the combined attendance for each of the 2 quarterfinal games in each session.
However, it's become an embarrassing tradition for Minnesota hockey fans to use the attendance figures as ammunition against other NHL teams' fan bases. People like to take pictures from inside the Xcel Energy Center and the sell-out crowds, and compare them to to other arenas across the NHL as a sort of indictment on other NHL fans.
This attitude and behavior stems from a serious bout of insecurity. Minnesota strives for validation from the coasts. It's an inherent insecurity with being a part of flyover country. The largest display of that insecurity and search for validation was actually during the festivities of Super Bowl 52 held in Minneapolis. Granted, there was terrible whining from media types about the cold, but Minnesotans just want their home to be recognized as a truly great place to live, no matter how cold it gets. It's part of the reason we as a state attempt to claim people that either played or grew up here as one of our own - the whole #OneOfUs.
But to compound on this insecurity was the whole "State of Hockey" marketing...slogan, I'd guess you call it...that was fostered by Robert Naegele and his ownership group when Minnesota was granted an expansion franchise. There is some truth to the slogan, I suppose. Yes, the high school hockey tournament is one of the best high school tournaments across the country, comparable only to football in Texas and basketball in Indiana. Yes, there are five Division I college programs that are all among the top in the NCAA. Minnesota also has NHL representation with the Wild. The "State of Hockey" slogan/motto has embolden Minnesota fans to think they are somehow more passionate or better than other fans in other market. Minnesota fans are condescending at best, and blatantly elitist at worst. The "State of Hockey" banner just legitimizes that behavior.
So when I see this:
Both being used to legitimize your own hockey fandom, as well to belittle the passionate hockey fans in all markets, whether sunbelt or Canadian, it troubles me.
This screams insecurity. This screams, "Please Like My State!"
This doesn't just happen from NHL market to NHL market either. It actually happens within the Minnesota state border. You know, that, "blue line that runs around our state?" High school hockey is often just thought of as either Northern or Metro. Sure, the storied programs of Grand Rapids, Duluth East, Roseau, Moorhead, Warroad (Hockeytown, U.S.A), Edina, Holy Angels, Apple Valley, and Burnsville dot the 74-year history of the tourney. But south and southwestern Minnesota is forgotten. Mankato, Rochester, Northfield, Luverne, New Ulm, New Prague, Litchfield, and so on, are all forgotten programs that play a good brand of hockey, but are left out when Hockey Day Minnesota comes around, or given little chance when these teams make the State Tournament. So even in a state as provincial as Minnesota, fans give little credence to other programs that are not northern or in the metro.
Hockey fans across the country are some of the worst gatekeepers of the sport, though, not just Minnesota. Hockey fans seek validation of their favorite sport on the national sports landscape. The fact that ESPN hardly mentions the NHL in any capacity annoys even the most ardent fans. They want a broad appreciation for the game. However, when it comes to non-traditional markets, they like to poo-poo the idea. What they fail to understand is that an expanding NHL is a healthy NHL, and a chance to grow the game. Los Angeles, Phoenix, Dallas, and San Jose all dot the list of the top ten largest US cities by population. Going further, when listing by media market size, Houston, Tampa Bay, Seattle, Miami/Fort Lauderdale all are within the top 20 markets. The NHL expanding to the cities is not only just the NHL looking to get bigger, but it's also very strategic. If the NHL stayed a regional sport in the Midwest and Northeast United States, then the NHL would have likely folded years ago. By expanding or relocating to these large markets, they are trying to tap into the large sports watching and viewing audiences by exposing them to a game they'd otherwise not get a chance to see.
The point is, just because Minnesota fans enjoy hockey at multiple levels more per capita than say Florida, or Arizona, or Anaheim, it does not mean that Minnesota hockey fans are better. Hell, it barely makes you an expert of the game. The sheer number of fans in those southern markets may be fewer, but don't discount their passion. We should be welcoming of new fans no matter if they're from Florida, SoCal, or just a block away from your backyard rink in Minnesota. Being a gatekeeper, and trashing other fans solely on attendance is not growing the game, and makes you look like a terrible person. Be comfortable with your own hockey fandom, and stop trying to de-legitimize other hockey fans.