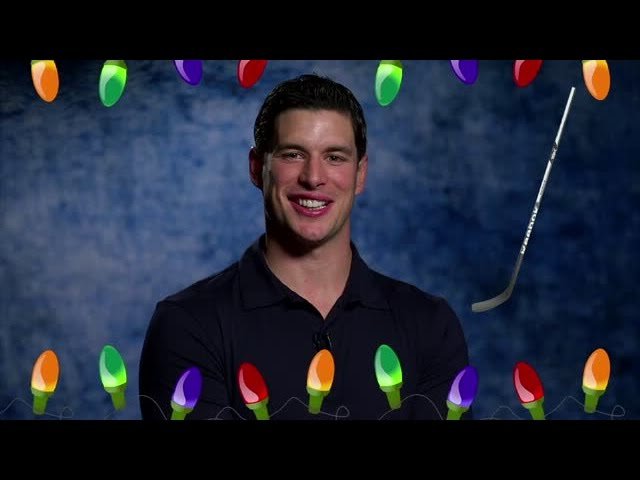 'Tis the season, hockey fans, and perhaps loved ones of hockey fans. To kick off the holiday shopping season right, I've prepared a list of items that the Minnesota Hockey Fan in your life -- or yourself after the holidays when you've been disappointed yet again -- may want.

[embed]

[/embed]

 

I'm a big fan of what Sota Stick has been doing, and this is obviously no exception. Anytime you can seamlessly mesh anything from the Mighty Ducks franchise into something we can wear, it's going to be a winner. For those who have shamefully forgotten, the Minnehaha Waves were the minor-league hockey team Gordon Bombay was tearing it up for when that goon cheap-shotted his knee. Now, they haven't released this hat just yet to their website, but tweeted it out as a teaser for their Black Friday promotions, so look for it this weekend.

Speaking of good hockey movies, I know there's a considerable amount of Goon fans out there, and now those Sean William Scott adoring puckheads can now represent his team with a hoodie from one of the best clothing companies in hockey, George Parros' Violent Gentlemen.
Minnesota Wild Draft Hat - NHL Shop - $29.99
http://nhl.frgimages.com/FFImage/thumb.aspx?i=/productImages%2F_2787000%2Fff_2787645_full.jpg&w=600
The Wild re-branded their home jersey this season, and it's been a hit with most fans. This hat captures that look, and is the hat that draftees wore after being selected in this summer's NHL Entry Draft. Oddly enough, this hat isn't available on the new Hockey Lodge website, but it's also very likely that you'll find it there as well. Everyone could use a new Wild hat, and with such an updated and clean look, this one's the way to go.
NHL Bubble Hockey Table - Superchexx - $3,195 

While this picture shows a rather unfortunate franchise, Superchexx is a super cool company that custom builds bubble hockey tables featuring hand painted players, something that took me hours to do on my own table. Superchexx has tons of NHL licensed teams available, including the Wild, and even some defunct NHL teams available such as the Whalers, Nordiques, and yes, the North Stars. They also have the classic option of a Team USA vs. Canada or even a very cool Miracle On Ice option.
Pointing North Pillow - Hockey By Design - $29.95 

Hockey by Design does some great work with classic logos and goalie masks, but this Minnesota hockey beauty stands out. While throw pillows aren't exactly a gift people dream of getting, it is an underrated and perfect addition to any man cave, or preferred hockey viewing area.
Minnesota Wild Neon Sign - Amazon.com - $122 

Keeping with the theme of the aforementioned man cave or basement bar, this would be a tremendous compliment. I'm a sucker for some good neon signs, and although it's a fairly complex logo to pull off, this Minnesota Wild version looks pretty good.

Despite the waning crowds at 3Mariucci Arena (thanks Barry), the student section still does their best in making opposing goaltenders feel uncomfortable, with well-timed -- ahem, Wild fans -- chants. This shirt beautifully diagrams that phenomenon, and although it doesn't include the rest of the famous but PG-13 chant, perhaps a local screen printer can help you out with that.
Minnesota Moose Denim Jacket - eBay - $75

Oh. My. God. How is this only $75?
http://cdn1.bigcommerce.com/server2300/3rg2q0g/products/315/images/644/jersey_5_Copy__83315.1409522895.1280.1280.JPG?c=2
The hockey stick as furniture thing has been going on for a while now, but it's still a very cool idea, and Shots On Goal is a company that will custom make a frame for pictures or jerseys to order. You could shadow box a jersey, an autographed poster or perhaps a collage of tickets and local hockey photos if you prefer. Gifts that are custom are always a hit during the holidays, and a custom hockey gift is even better.
St. Paul Fighting Saints Jersey - SportsK - $155

The St. Paul Fighting Saints truly are a great forgotten part of Minnesota hockey history, and if you're lucky enough like me to own one of their jerseys, you'll know how beautiful they really are. The logo was a thing of beauty in classic 70's style, and it's a shame they weren't able to stick around, or I don't know, been reincarnated as an NHL team in the late 90's. This site also allows you to customize your jersey, and I'd recommend Boudreau No. 18.

A favorite of the Giles & The Goalie podcast, this shirt celebrates two bygone pieces of equipment that deserve their place in history, the Cooperalls and the Cats Eye Mask helmet. While some of us long for the return of the one piece protective hockey pant, the truth is they may only be seen in some rare beer league hockey games and on this shirt.
Trip to Las Vegas March 15-19 - Priceline - $1,242

The Minnesota Wild visit the Vegas Golden Knights for the first time on March 16, 2018, and you and your hockey fan loved one can be there. For about a typical mortgage payment, you can stay in the closest resort to T-Mobile Arena for the first weekend of the NCAA basketball tournament, St. Patrick's Day and see the Wild play all in the same weekend. While the price may be steep this season due to the unfortunate timing, there will only be one first time for anything, and could make a truly unforgettable weekend.
---
Never Miss an Episode of Giles & The Goalie!