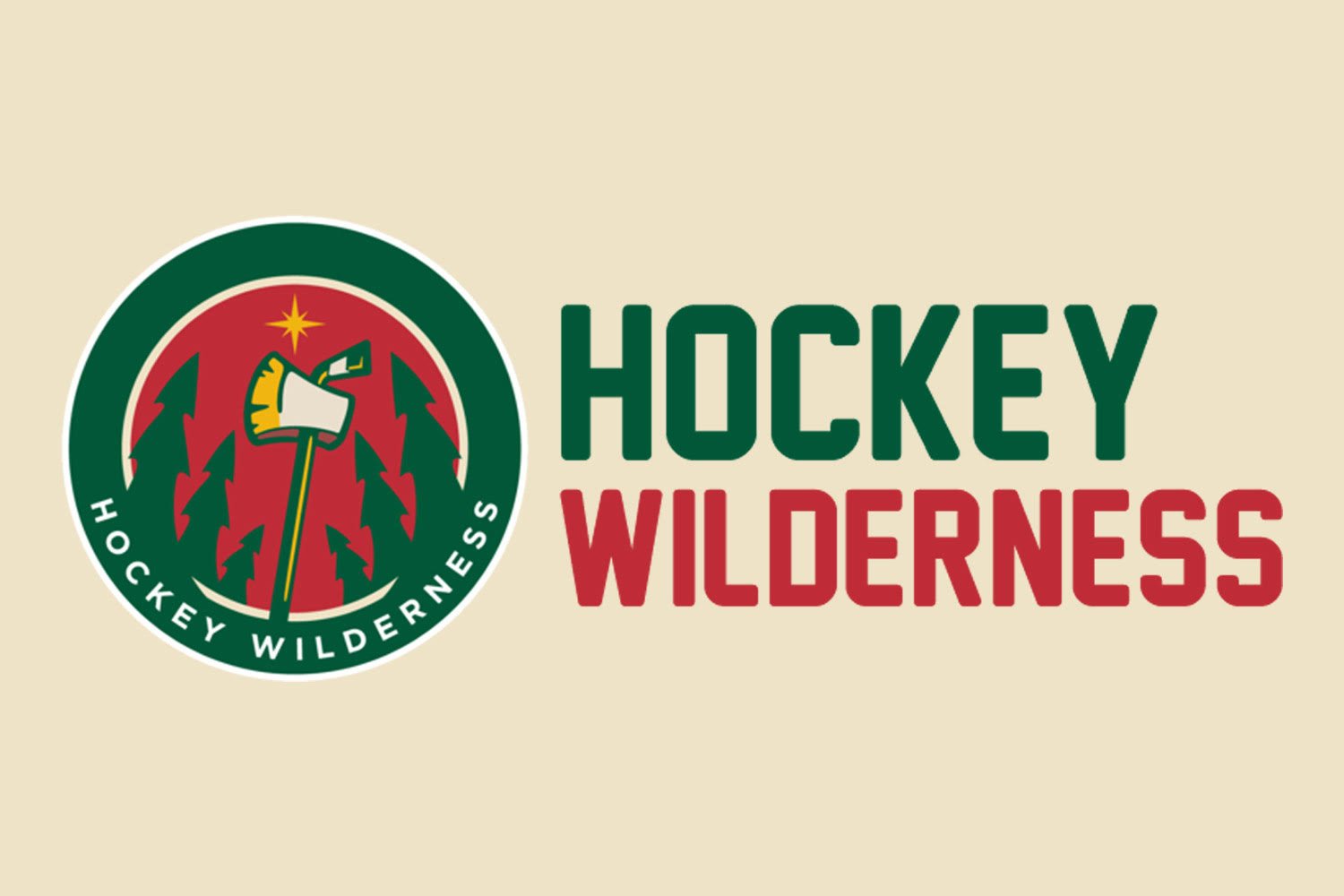 Ever since acquiring Devan Dubnyk, Minnesota Wild general manager Chuck Fletcher has acted as if his goaltending problem was solved.
This, of course, is largely true. Dubnyk's arrival has solidified a long-unstable situation in net for the Wild. His ability to play at a high level as a workhorse goalie turned Minnesota's Achilles Heel into their strength. Not-so-arguably, Dubnyk is the reason the Wild have made the playoffs in the past two seasons, and bears a lot of responsibility for their position near the top of the Western Conference.
But beyond Dubnyk, the Wild's goaltending pipeline hasn't improved much. Dubnyk's backup remains Darcy Kuemper, who is unreliable on even his best days. And while Alex Stalock and Steve Michalek's performances in Iowa (AHL) this season have provided hope for passibility, neither are threatening Kuemper's spot. At this point, you can only conclude that the team trusts them less than the untrustworthy Kuemper.
You can argue that this isn't really a problem. After all, Dubnyk is well on his way to starting 60+ games at a Vezina-caliber level. Heck, Minnesota has even gotten by with Kuemper in net, going 9-3-3 in his 15 starts. And with Dubnyk figuring to draw every start in the playoffs, is there any real need for Kuemper to actually be good?
Unfortunately, the Wild may be witnessing the results of needing to rely on Dubnyk too heavily.
On Friday, I wrote about how the Wild's recent failures are stemming from a slumping Dubnyk. To summarize: Dubnyk's play has gone into the tank while the defense has remained about as solid as it's ever been.
When stuff like this happens, the temptation exists to say things will regress back to normal. Dubnyk's save percentage over his 3 seasons in a Wild uniform is .926, so worrying about an 13-game stretch where he's had an .897 seems a bit silly.
But it's very concerning when you look at how he's trended these past 3 campaigns. Check out the rolling averages of his 5-on-5 save percentage since being traded to Minnesota:
Each year has played out slightly differently, but one thing they all have in common is that his play drops towards the end of the year (this chart includes playoffs). Every goaltender will have lulls, of course, but three consecutive years of plummeting at the end seems more trend than coincidence to me.
What else does each year have in common? Dubnyk played a lot. In his first stint with Minnesota, he started 38 consecutive games for a desperate Wild team. He delivered, but come playoff time, Dubnyk had too few great performances left in him.
Last season, Dubnyk started 66 games, and was worked extremely hard as the Wild made a push to the playoffs. He started 17 of 19 games before Kuemper spelled him for Game 82. Dubnyk struggled again in the postseason.
And then there's this season. Bruce Boudreau has coached one team where his goalie made more than 55 starts- his first season with Anaheim, where he joined mid-season. But otherwise? There's been a healthy sharing of the workload between his starter and backup.
This is important, because it shows how much Boudreau doesn't trust Kuemper. He just doesn't believe in giving so many starts to his #1 goalie, so for him to buck that trend speaks volumes.
And Boudreau is most certainly bucking that trend. After starting 3 games in 4 nights this weekend, Dubnyk now has 56 starts on the season. And with the Wild fighting for the top spot in the Western Conference, he could well start the 65 games he's on-pace for.
This puts Boudreau- and the Wild- in an extremely tough spot. On one hand, Minnesota should want to win the Western Conference. The Wild, who have traditionally been much better in the Xcel Energy Center, would have home-ice advantage throughout the postseason. They'd face a Wild Card team, which should give them an easier first-round opponent than if they finished in second place.
On the other hand, can Minnesota come from behind to win the West and avoid running Dubnyk into the ground? It's not appearing so.
This is where not having a reliable backup is hurting Dubnyk and the Wild. Kuemper performing so poorly throughout the year is forcing them to make this choice, and with Dubnyk's history of fading late, Boudreau's going all-out for the division title isn't likely to end well.
And it's not like there haven't been opportunities for Fletcher to upgrade his backup netminder. The Rangers acquired Antti Raanta for a pretty low-end prospect this summer. Chad Johnson was available in Free Agency for a low cap hit. This season has seen goaltenders like Jhonas Enroth, Andrew Hammond, and even Jaroslav Halak hit the waiver wire. Peter Budaj moved to Tampa Bay at the trade deadline, and they weren't shy about selling off their spare parts.
Even with a number of low-cost options available to him, Fletcher stuck with Kuemper each time, even as it became clear that Kuemper didn't have and wasn't going to earn his coach's trust.
But there's nothing that can be done about it now. Hindsight isn't helpful. What matters now is that the Wild have a choice: prioritize winning the division, or prioritize getting Dubnyk rested and sharp for the postseason.
To me, it's an obvious choice. Minnesota has 11 games left to make up 7 points on a red-hot Blackhawks team. Winning the West is possible, but it's increasingly unlikely. They're also up 11 points on both the St. Louis Blues and the Nashville Predators, so no matter what, they're probably retaining home-ice advantage in the first round.
So with them essentially locked into second place in the Central Division, there's no reason to play Dubnyk more than 6 of the remaining 11 games. And really, Minnesota might want to consider playing him even a bit less than that. If Dubnyk enters the playoffs as physically and mentally fatigued as he looks now, their seeding will be irrelevant. Their priority now has to be to get their starting goalie right.
They just have no other options.