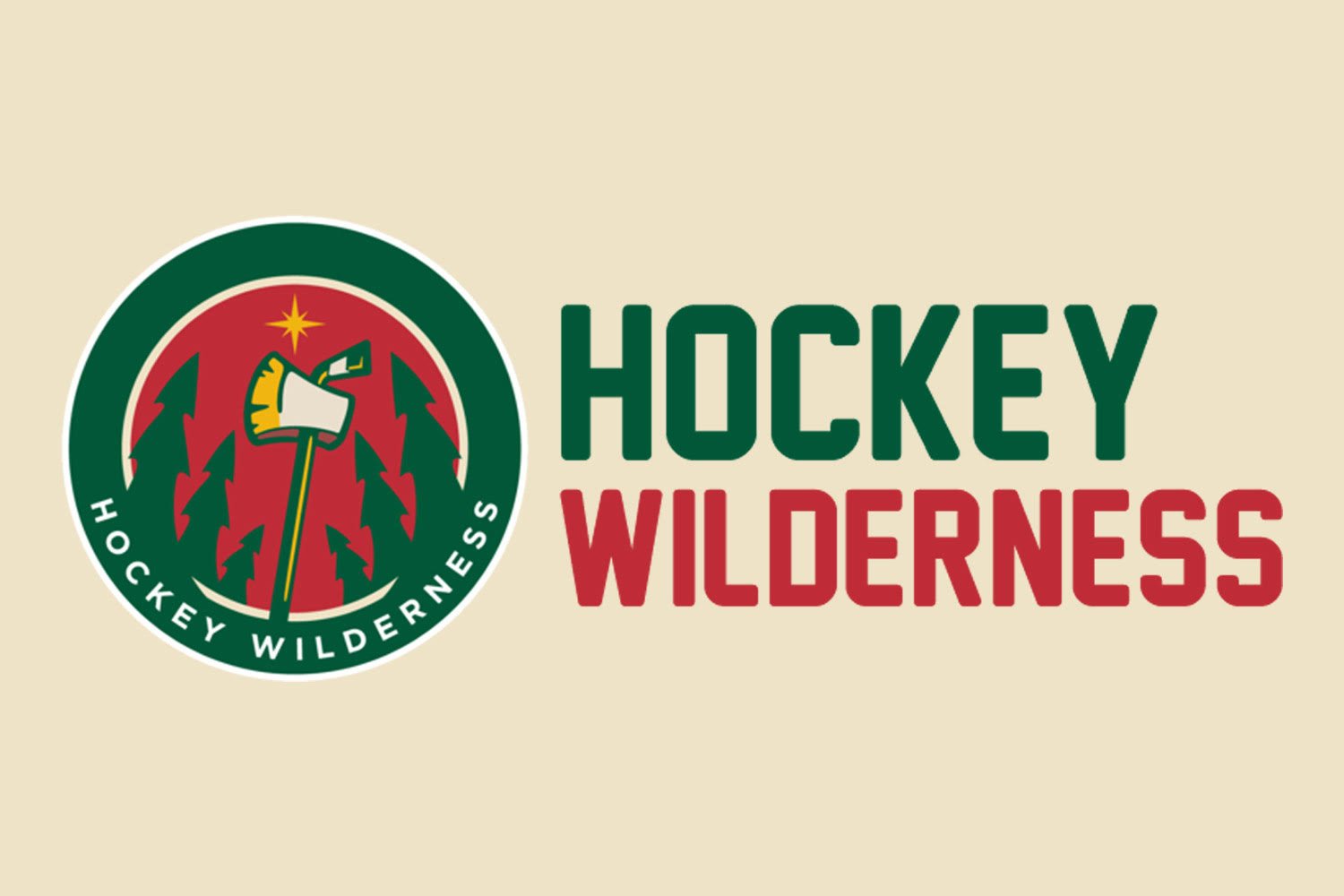 After yet again another overtime loss (this time to the New York Islanders) the Wild dropped to 2-5 in games that have been decided in the OT session. This has been a problem for Minnesota ever since the 3-on-3 overtime format was implemented by the league to start the 2015-2016 season, having an overall record of 11-28 in 3-on-3 in throughout the 3 3⁄4 seasons. That isn't nearly good enough, especially for a Wild team this season that needs points badly, if they had only won 2 or 3 of those 5 OT losses this season they would be in a playoff spot and would've made it a heck of a lot easier for them to get into the Stanley Cup Playoffs for the 7th consecutive season.
Like it was said, the Wild lost another OT game to the Islanders Sunday afternoon, and there was a considerable amount of confusion and frustration among fans and reporters over the team's line choices to start the 3-on-3 session.
As you could have surmised, or just plain witnessed by watching the game, a line of Staal-Parise-Suter were the first group sent out to start overtime. This was confusing, because in some of their more recent overtime games, the Wild had started guys like Ryan Donato, Luke Kunin, Jared Spurgeon, and even Joel Eriksson Ek at one point, and those guys were having success at getting scoring chances and even winning a game in OT against the St. Louis Blues.
Now, the issue here isn't really that either of Parise, Suter, Staal were on the ice to start/in overtime, the issue is that they were all out there at the same time to start the extra session. Obviously, those guys aren't the fastest or most electric skaters on the Wild, and to have 3 older veteran players with not as much speed and dynamic offensive ability as opponents on the ice during 3-on-3 can be dangerous.
The best example of what to do came that game by the New York Islanders. They had the young speedster Mathew Barzal out there along with Brock Nelson who eventually scored the game winner off a great play from Barzal. Those were the younger and faster guys on that team, and they showed their skill in the 3-on-3. Another thing to keep in mind is that the veteran players (and most of the team) have in past overtimes, tried to set up around the perimeter in the offensive zone and look for the perfect passing play. Predictably, that didn't really worked or has ever worked well. The Wild need to start shooting and creating scoring chances off the rush in OT rather than being stationary and passing the puck around, look at what happened when Ryan Donato skated into the offensive zone, caught a drop pass from Parise and fired a wrist shot from the circle to score the game winner.
They just need to play a more simple style of hockey in 3-on-3 overtime. Instead of trying to set up around the perimeter and look for the perfect pass, if there is an open lane to the net to shoot, SHOOT THE PUCK. That's exactly what Donato did, and it worked out perfectly. As a great hockey player once said:
Now let's get to those adjusted overtime lines, shall we?
3-on-3 Overtime Line #1
Ryan Donato - Zach Parise - Jared Spurgeon
Again, a little disclaimer, it did not mean that some of the older players like Parise/Staal/Suter cannot be out in the OT, but rather they shouldn't all be out there at the same time. This line would be a good balance of youth and skill along with two more veteran players, both of whom can move the puck and create offense while at the same having the skating ability to get back and defend if need be, just like Spurgeon did against the Islanders when he hustled back from near the goal line in the offensive to disrupt a Mathew Barzal breakaway.
As we all know, Donato loves to shoot the puck, and he can get the shot off pretty quickly. So it would be good to have his offensive instincts on the ice for 3-on-3, and add on to it that him and Parise made a couple nice passes right before the winner against St.Louis, those two could create some great scoring chances. Now Parise is older, and doesn't have an overpowering or extremely accurate shot, but he has very good offensive instincts and great work ethic and hustle, along with the hand-eye coordination to redirect shots in front of the net.
As for Spurgeon, I don't think much more can be said about the guy. All Wild fans know how great he is on defense, and he even jumps in on the attack quite frequently (career high 14 goals and 41 points so far this season). He could complement Donato and Parise with his versatility to get back and defend, but also make great stretch passes up the ice or even join in on the rush when the chance presents itself.
3-on-3 Overtime Line #2
Jason Zucker - Eric Staal - Ryan Suter
This line would be a little more veteran heavy, but i think it works in terms of the style of play those guys play, and it combines well with a bit of speed and puck moving ability.
Zucker is one of the most players on the team, and when he gets room he can be a dangerous scoring threat out there. Although he has had a bit of a down year, he still has scored 21 goals this season including an overtime winner against the Chicago Blackhawks way back in October. His speed and skating ability is exactly the kind of player that should be put in this type of a situation.
You might be thinking that putting Staal and Suter on this line together would be a bit of mismatch considering both guys are older and don't have the explosive skating ability that Zucker does, but they fill a couple of important needs. First off, the name of the game in 3-on-3 overtime is possession. Whoever wins the faceoff usually controls the play for a large chunk of time until a block/turnover/etc. With the Wild missing their top faceoff man in Mikko Koivu, Staal is probably the next best bet to win key faceoffs. He also has a long reach, which could help maintain possession, and a good shot when he wants to use it.
Lastly, Ryan Suter is probably the most controversial player to be out there in OT, just after he made a bad turnover and got beat once or twice by the Islanders which led to the game winning goal. It is not all bad though, as he has shown in games (and in overtime) the ability to make great stretch passes and gain possession of the puck through his at times suffocating defensive play. He does get beat from time to time, and has looked a bit slower this season (probably due to his injury last season) but the positives he brings in defensive play and moving the puck up the ice outweigh the bad potential. Not to mention both Staal's and Suter's ability to lob pass Zucker open for a breakaway.
Alternative Players:
Overall, these changes to the 3-on-3 lines could help the Wild be more effective in overtime, gaining that valuable extra point that they desperately need right now. Although, time is running out on the Wild this season with them needing to win at least 6 of their last 9 games to have a shot at making the playoffs, hopefully they rethink their strategy in case they go to overtime again this season, so that they do not blow any more needed points and wins.