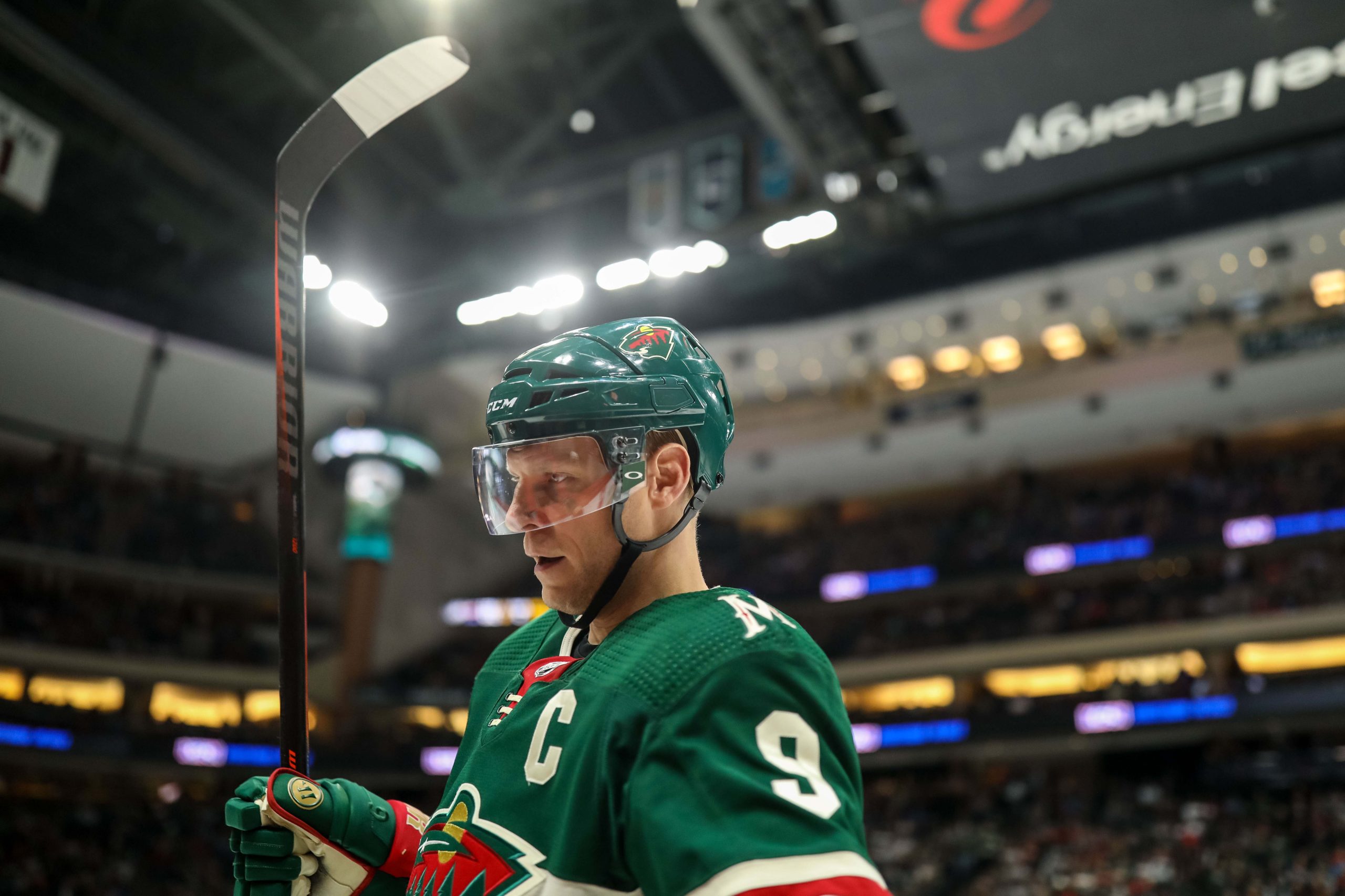 Last week we took a look at Zach Parise's return to old form, as his production in the first quarter of the season had him on a pace he had not been at in 10 seasons.
At the end of that post, you saw that a teammate of Parise's was at a scoring rate right along with him for age 34 or above.
That teammate was Wild captain Mikko Koivu.
To start his season, the 35-year-old Koivu has registered 19 points –- four goals and 15 assists -- which puts him on a pace to score 70 points this season. If Koivu were to hold at that pace, that 70 points would be just the second time in his career he eclipses the 70-point mark.
The first time Koivu hit that mark (2009-10), his 71 points was a bit more impressive considering his linemates were Andrew Brunette and Antti Miettinen. This year, he has it a bit easier considering his linemates have been the likes of Parise, Mikael Granlund, and Nino Niederreiter. But that's beside the point.
Koivu just had a streak of five consecutive games with a point snapped against Winnipeg last Friday, and that included a streak of getting points in seven of the past nine games where he tallied 13 of his 19 points on the season.
Like Parise, Koivu is scoring at a torrid pace that not many for his age have done before. Of the past 10 seasons in the NHL, here is a list of players who have a point per game of at least 0.85 in their age-35 season or higher (via Hockey Reference):
[caption id=attachment_45097" align="alignnone" width="1582]

via hockey-reference.com[/caption]
Then if you sort that list by assists per game, you see Koivu even further up the chart for his age.
[caption id=attachment_45098" align="alignnone" width="1584]

via hockey-reference.com[/caption]
So offensively, if he can continue at his pace, Koivu is on his way to one of the finest offensive seasons in his career. This is not a surprise to those who play against him, like Chicago's Jonathan Toews. "He's definitely under the radar when it comes to offense," Toews told the Minneapolis Star Tribune back in October.
But as we know, offense is not all Koivu brings to the table.
Defensively, Koivu continues to be a rock defensively. After his 2017 Selke Trophy -- given to the league's top defensive forward annually -- nomination, Koivu was snubbed to be on the podium in 2018 despite his strong defensive effort once again.
But as most who follow the Wild are aware, Koivu could care less for the individual accolades. But at some point, he deserves his due for his defensive work throughout his career.
[caption id=attachment_45099" align="alignnone" width="1114]

via hockeyviz.com[/caption]
In the chart above, you see that Koivu is still incredible when it comes to suppressing shots close to the net when he is on the ice. The blue line is the preferred spot for shots when number nine is out on the ice, which his goaltenders will tell you is very favorable. Now that's not to say shots never come in at a closer distance, it's just that Koivu does a much better job at keeping them out from that distance comparative to the rest of the league.
Koivu also continues to be a stalwart in the faceoff circle, where he has enjoyed much success during his career. Entering play on Tuesday, Koivu's faceoff percentage is at 55.2 percent which ranks him as the seventh best in the league at winning draws among those with 400 or more attempts here in this season.
In a season which Koivu began the two-year contract extension that he signed back in September of 2017, expectations on the Wild's first-round draft pick of 2001 were low in the wake of a 45 point season -- the lowest point per game total since his rookie season -- in 2017-18. Some thought of Koivu as on his way down given his age and the production he put forth last season.
But once again he is proving the doubters wrong and is putting the points on the board to show for it this time. A lot coming from an age where most players just have a tough time cracking rosters in this incredibly youth-driven league.
---