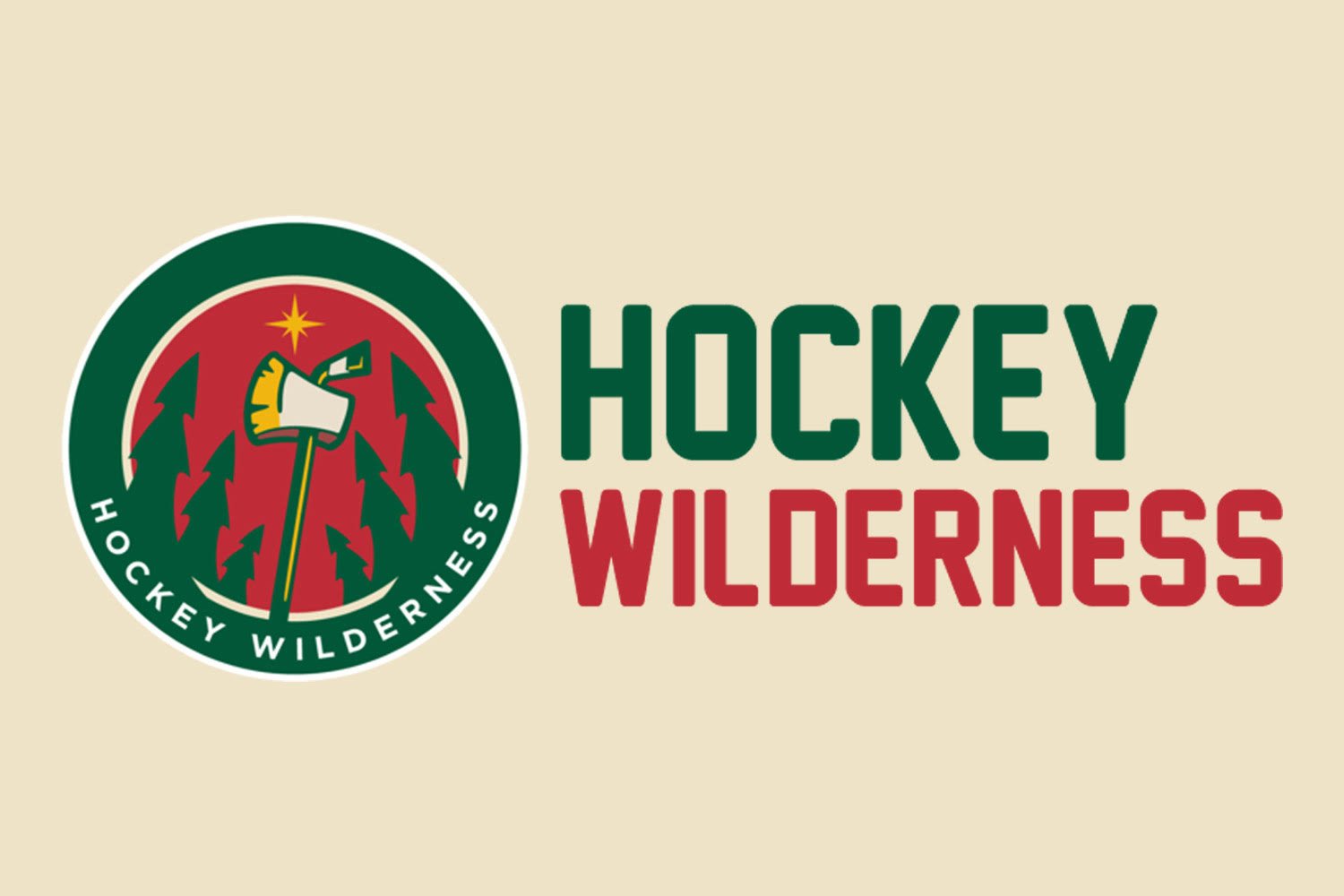 As we trudge through a week without Wild hockey, we are taking a chance to look back at how each line and pairing has played so far this year. By its very nature, a team's 4th line is subject to change. When players are struggling, they are sent to the 4th line; when players are doing well, they are promoted off the 4th line. Therefore, we are using the last set lines and pairs going into the Colorado game, so the 4th line is composed of Joel Eriksson Ek, Marcus Foligno, and Luke Kunin.
Joel Eriksson Ek - C
Eriksson Ek has become a lightning rod among Wild fans. Mentioning his name will inevitably lead to a discussion of the previous regime's preference for drafting players perceived by fans as "high floor, low ceiling", especially ones hailing from a Scandinavian country. Going into the season, hopes were that Eriksson Ek could shake off a rough 2017-18 season, anchor the third line, and maybe, just maybe, elevate his play to be on a scoring second line allowing Mikko Koivu to slot in as the league's most terrifying and effective third line shut down center.
That, uh, has not happened. Eriksson Ek has struggled and as a result has found himself bouncing around the lineup as well as finding himself playing in Des Moines for 7 games. In 36 games with the big club, he has just 2 goals and 5 assists.
Hence, the demotion to the 4th line.
Yet, maybe this is just rose colored glasses, but Eriksson Ek has been flashing the skill and effort that led the Wild to draft him 20th overall in 2015. When he's on, he is an aggressive forechecker who can disrupt the opposing team's attack. When he remembers that he has a 6-foot-1 210 pound frame, he can knock around opposing players. This is not just a mirage, his possession numbers have crept above 50% for the first time in his career and his high danger chance for numbers are nearing 59%. However, that is not translating into goals, as the wild only score ~38% of the goals when he is on the ice.
Letter Grade: Eriksson Ek is still young. He has not always had the benefit of the best line mates. However, he has not capitalized on the opportunities he has been given and his production has been disappointing. Let's assign him a D, but I do think he has a chance to improve by the end of the season.
Marcus Foligno - LW
Marcus Foligno (and cap space) is all that remains from the trade that sent Marco (Pizza) Scandella and Jason Pominville to the Buffalo Sabres. While many, myself included, saw Foligno has a replaceable part with too hefty of a contract, he has started to turn heads with his physical play. Foligno isn't a sniper, he's not the most skilled player, but there are times, especially late in games, when Foligno is out there making plays.
This strong play has frequently earned him promotions up the lineup especially as other left wingers (cough) Jason Zucker (cough) have been non-factors. Foligno has looked like a real contributor who factors into team wins.
And then you look at the numbers. He has 4 goals and 6 assists in 50 games played. His possession and high danger chance numbers are lower than his line mate Joel Eriksson Ek's. On paper, he looks every bit the 4th liner I at least expected when he was signed.
Letter Grade: I know my eyes lie to me, but I have to give some credit to the impact Foligno seems to have on the game, so he's earned a C+.
Luke Kunin - RW
Luke Kunin has teased Wild fans. Former college standout and captain of the American World Juniors team, he was off to a (relatively) strong start in Iowa last season before tearing his ACL and going down for the season. In 2018-19, he started in Iowa where he notched 8 goals and 7 assists in 23 games played while re-finding his game. He has since gotten the call to the big club and has appeared in 21 games.
He's been...not amazing with just 1 goal and 4 assists. That has caused him to go from potentially being featured in a top 6 role to ending up on the 4th line. However, Kunin still has the tools that made Wild fans so eager for him to join the NHL roster. He is fast, plays with skill, and is an actual right hand shot on a team that was desperate for more.
Analytics tell us he has been playing to about the same level as Eriksson Ek and Foligno, but the eye test, unreliable as it is, says there is more to his game. It remains to be seen if that potential will be realized.
Letter Grade: I'm going to give Kunin an "I" for Incomplete. This is giving him the benefit of the doubt, but he hasn't played in that many games and one has to remember that just last season he suffered a serious injury.