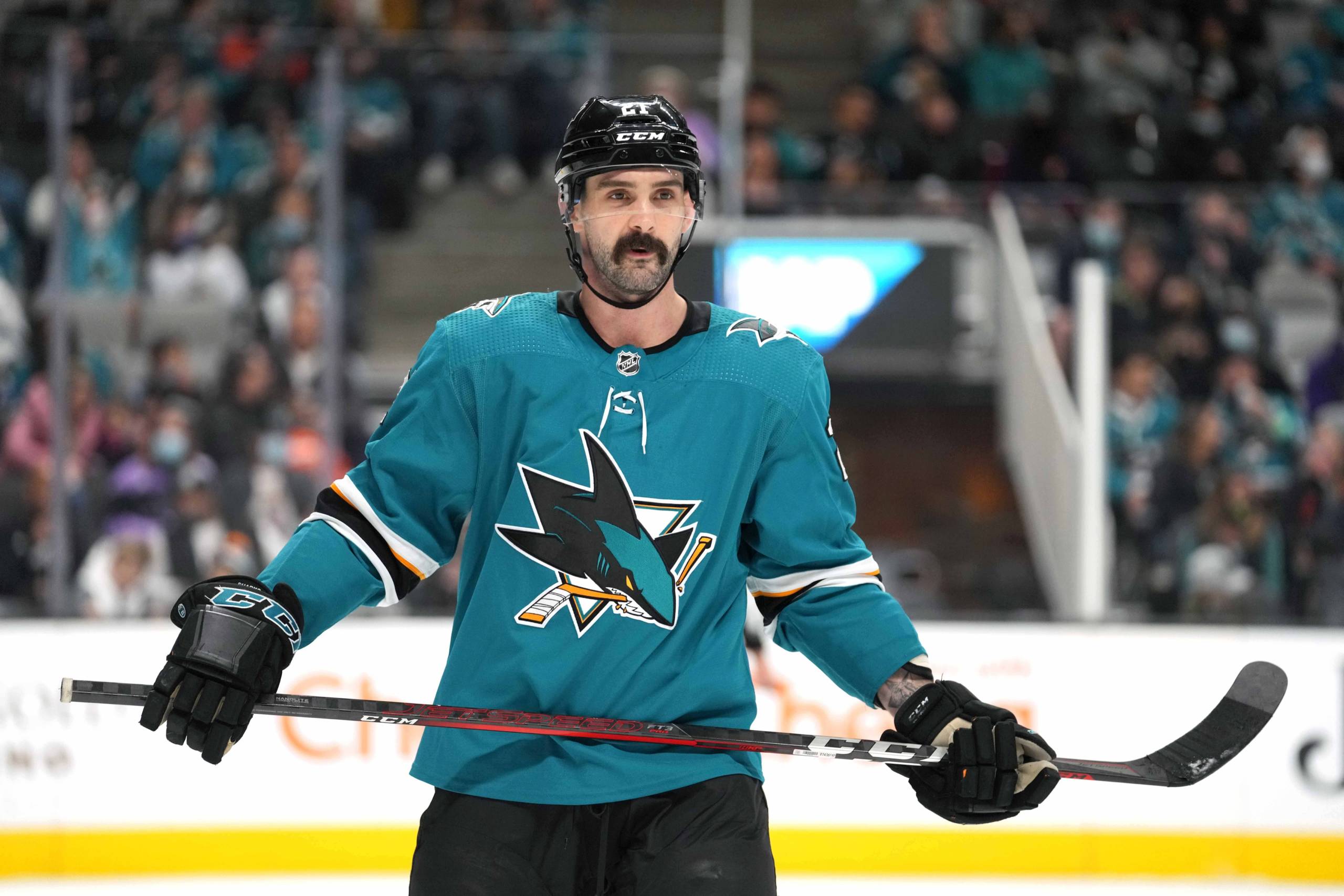 The Minnesota Wild's defense has been solid this season. They've spent most of the year leading the NHL in scoring by defensemen, and their defense rated well with advanced metrics. Still, there's been a perception that the group is, generally, too small to defend the net properly. General manager Bill Guerin addressed this at the trade deadline, adding a bruiser of a player in defenseman Jacob Middleton. The defensive duos have been consistent pretty much all year, so with the addition of Middleton, who is the odd man out this time around on defense?
Jacob Middleton is going to be in the lineup. He provides a physical presence that no other Minnesota D-man has. Middleton can block shots, lay hits, and drop the gloves when he needs to. "I love the way he plays because he's big, he's aggressive," said Guerin. "He gets involved, he sticks up for his teammates, and he's been playing a lot. He'll have a big role."
There is no way guys like Jared Spurgeon, Jonas Brodin, or Matt Dumba come out of the lineup. That leaves Alex Goligoski, Jon Merrill, and Dmitry Kulikov as the guys whose spots are in jeopardy.
Earlier in the season, Goligoski was a terrific replacement for Ryan Suter. At the beginning of the season, he was an ideal candidate to be re-signed by the Wild. He was racking up the points and playing in all situations. But lately, his age is starting to show. The Grand Rapids native is 36 years old, and perhaps the toll of playing 56 games this season is finally starting to get to him. He's been average at best recently.
The Wild also are trying Goligoski on the first power-play unit alongside Spurgeon. Simply put, it's just not working. He's constantly losing pucks and missing passes, so the power play unit might be better with another defenseman.
With his recent lackluster play, the Wild will most likely let Goligoski play elsewhere next season. Could that mean his spot next to Spurgeon is available? The Brodin-Dumba duo is pretty much inseparable, so it might be a good gamble to try Middleton next to Spurgeon. If anyone tries to take a cheap shot at the Wild captain, you can bet that the newest addition to the Minnesota blue line will be there to have Spurgeon's back.
If Dean Evason slots Middleton on the first defensive pairing, what does that mean for the bottom three defensemen?
After Wednesday's morning skate, the Wild plan to have Merrill and Goligoski as the third defensive pair, meaning Kulikov will be the first one to sit out.
This move may give a boost to the bottom pair. Goligoski showed earlier this year that he is still a top defenseman, so hopefully, it gives him a chance to play fewer minutes and tighten up his game again.
If that doesn't work, there's also the option of having a pairing of two gnarly mustaches in Middleton and Merrill, having Goligoski stay with Spurgeon, and sitting Kulikov out.
The Wild could also opt to go with a rotation of the bottom three, keeping them all fresh and ready to go. Every player has proved his worth and spot in the lineup so far. That's the unfortunate part. These are all guys who belong in the NHL, but now, someone will have to sit out. However, come playoff time, the Wild will need those guys if someone gets injured. Depth is never a bad thing to have.
Adding Middleton only makes the Wild's defensive depth stronger and will hopefully carry them on a playoff run.
Middleton has the edge of being a fighter, and a good one at that. In this season alone, he's fought Colorado's Kurtis MacDermid, old friend (to Wild fans, anyway) Luke Kunin, and definitely-not-a-friend Trent Frederic. Out of the regular defensemen for the Wild this season, only Kulikov has dropped the gloves, and that fight did not end well for him.
Nicolas Deslauriers, an enforcer, loves what Middleton brings to the lineup. "He's a long, lengthy defenseman," he said. "Blocks shots like no tomorrow. Actually fought him in preseason, so he has that roughness to him too. And he has a great mustache, that's for sure."
Because Guerin added Middleton's physicality and toughness on defense and his experience with puck-movers, it may be hard for guys like Jon Merrill and Dmitry Kulikov to be regulars on the blue line again. Hopefully, it instills a healthy battle of guys playing their best hockey, hoping to avoid getting scratched.
The playoffs tend to be intense and hard-hitting, and the Wild now appear to be well suited for the playoffs. Jacob Middleton gives Minnesota's defensive corps an edge. Now they just have to figure out what combinations work best for the blueliners.