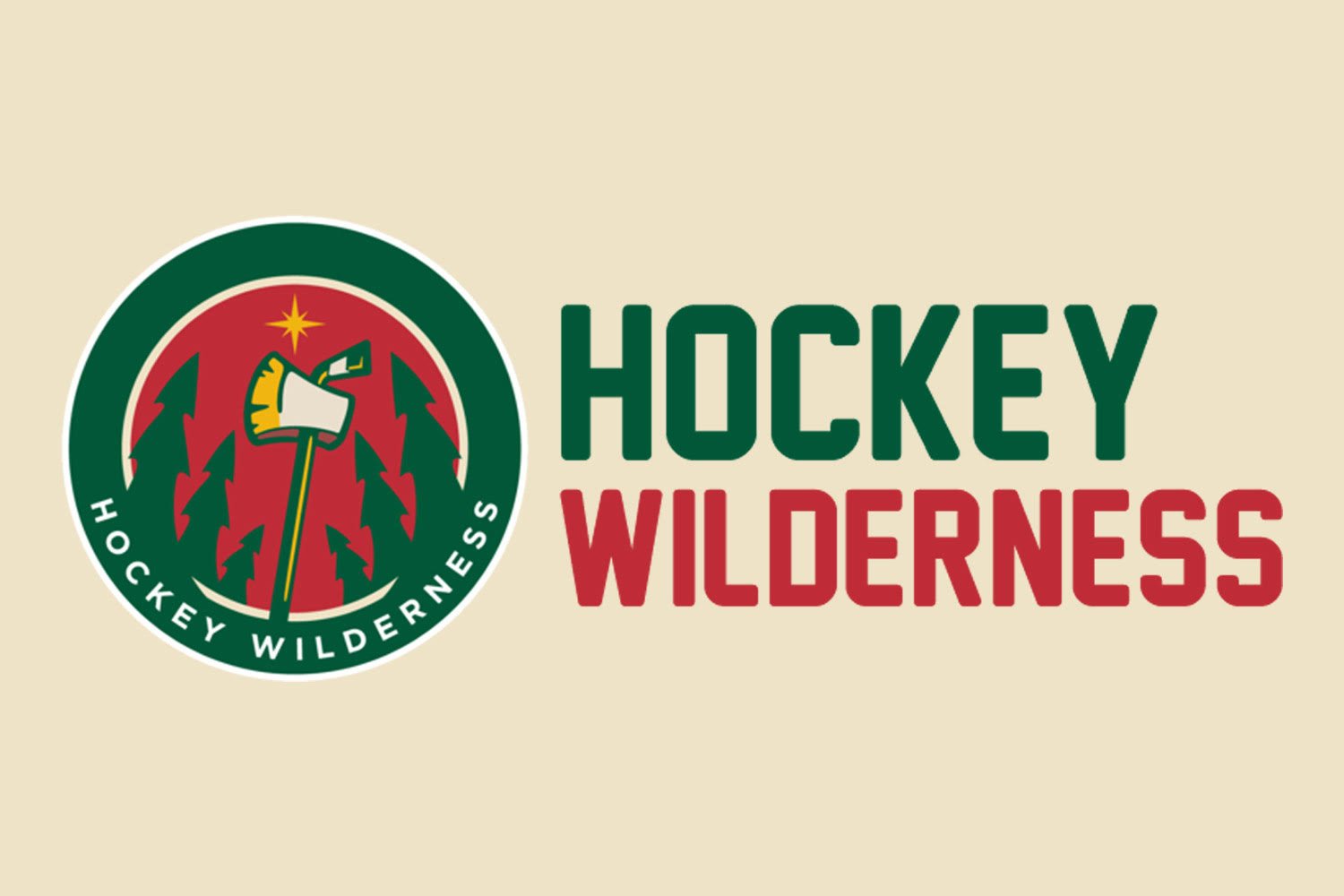 The first line that started this season has only one constant - Eric Staal. While you could have told that a line with Staal would be a dominant offensive force for the Wild, it just hasn't been that at all. Today we open up the mid-season grades as the Wild are deep into their All-star break/Bye week. We are breaking up the the groups by lines and pairings from the most last active roster.
As we go along we'll offer up stats, context, and sum it all up with a final letter grade to their performance. Today, we look at the top line from the win over the Colorado Avalanche just before the break. Eric Staal centered a line between rookie Jordan Greenway and Charlie Coyle.
Jordan Greenway
Jordan Greenway was arguably one of the best forwards on the ice in the post-season last year against the Jets. The Jets shellacked the Wild in 5 games, so the bar for "best forward" was definitely low. But what was on display was Greenway's ability to take a hit, make a hit, and keep making plays.
Starting on a line with Coyle and Joel Eriksson Ek, on paper, the line looked like they'd have a lot of strength and an ability to make some things happen on both ends of the ice. The problem was that the line had issues making a difference in the offensive zone. They were strong on the boards, but not disruptive enough around the net for the points to come.
He was sent to the Iowa Wild (AHL) to figure out his game.
Upon his return, he came back a completely different player. He was far more aggressive, more willing to shoot, and the puck started going in for him. Night after night, Greenway's game has grown. He's a physical beast on ice as he's tough to knock off the puck. He shows great hands when he lets a wrist shot go that snipes the top corner. He shows a nose for the net when he peels the puck off the end boards and heads to the front of the net.
Speaking of peeling the puck off the boards and the power move to the net, when he was on the third line, he'd try that move, but no one was on the other side to be the recipient of a cross-crease pass. On the top line, he has veteran Eric Staal setting up around the net, as was done against Vegas Golden Knights recently.
That said, Greenway is tied for 7th in the NHL among rookies with 9 goals. He's ranked 13th among rookies with 16 points. Admittedly, Greenway had a slow start, but now he's being placed on a line with much more of an offensive mind-set, so the points should continue to rise. He may not catch Vancouver Canuck Elias Pettersson, but a strong showing among his peers is not bad either. His CF% is still below 50 percent, but may be a bit depressed from his time on the third line, as is his xGF settling in at around 20. Really, we just want to continue to see strong play along the boards and in front of the net while pitching in on offense.
Letter Grade: I've got Greenway on a bit of a curve because of his status as a rookie, so I'll give him a B.
Eric Staal
Staal doesn't look nearly like the same player as he was last season when he potted 42 goals, tying a franchise record. He's currently third on the Wild with 36 points. But what's been troubling this season is his long nine-game goal drought throughout most of January. Even more troubling than the drought was the inability of his line, especially Staal, to generate consistent offensive pressure. Giveaways were a big issue. And he had Mikael Granlund and Jason Zucker flanking him. Staal is usually a guy that can drive offense and make good things happen for his teammates.
So while Staal's on-ice CF% at 5v5 is over 52 percent, it's not like he's been beating the world. His shooting percentage is the lowest it's been in his 2+ seasons with Minnesota. There's been something different with Staal this season, and with the expectations raised on both him and the team, he's not meeting those expectations well.
All said, in the final three games before the break, Staal was showing signs of heating up by scoring three goals with six points. He has the ability to get on a roll, and when he's going well, the team is usually going well.
Letter Grade: It might have been a conundrum for the Wild being unsure of what to do with Staal in the final season of his 3-year contract, but more and more people are thinking cutting ties might just be the best move going forward. He's been so great since he's been in Minnesota, but this season, for what we were expecting of him, I'm giving a C+.
Charlie Coyle
Coyle has long been a sticking point for me personally. Often the great tease on the Wild, he's exemplified exactly the issues the Wild have had developing talent. "If Charlie could just stay consistent..." "If Coyle played more aggressive at the net..." "If he played in a consistent spot..." All these phrases are muttered by Wild fans and Wild coaches alike. We all see the physical tools and attributes Coyle possesses. We all see the flashes of skill and physicality he has. Except that version of Charlie Coyle just can't show up all the time.
He's a guy that can't seem to drive puck possession by himself. He's been far more of a hitch-hiker than a driver of offense during his career. After starting on the third line and that line getting all kinds of buried in all the underlying metrics, the line was broken up. Coyle also got the benefit of an injury to Eric Fehr and a move to the center position.
But while the move the center was heralded by media, and Charlie Coyle himself, Coyle only put up two goals and 5 assists since being put at the pivot. He's still a perimeter player. But after all the pats on the back and lauding of the move of Coyle back to center, Bruce Boudreau didn't hesitate to use Coyle's position flexibility and put him back at the wing with Eric Staal. The line is big, strong, and with the play of Greenway progressing, and Staal starting to heat up, Coyle is finding some success as well. After getting placed on Staal's wing going into Vegas, he's scored two goals and added an assist.
The only thing about this little hot trend from number 3 is not that he's capable of heating up, it's determining when it ends and how long the next drought will be.
Letter Grade: Coyle might get 45 points this season. He's got the skill for 50+, just not the mindset. If Nino Niederreiter was disappointing enough this season to earn a trade, then Coyle's streakiness, and not-so-great underlying numbers likely earn him a trip out of Minnesota as well. He earns a C, but only because I don't think any hot streak will sustain.