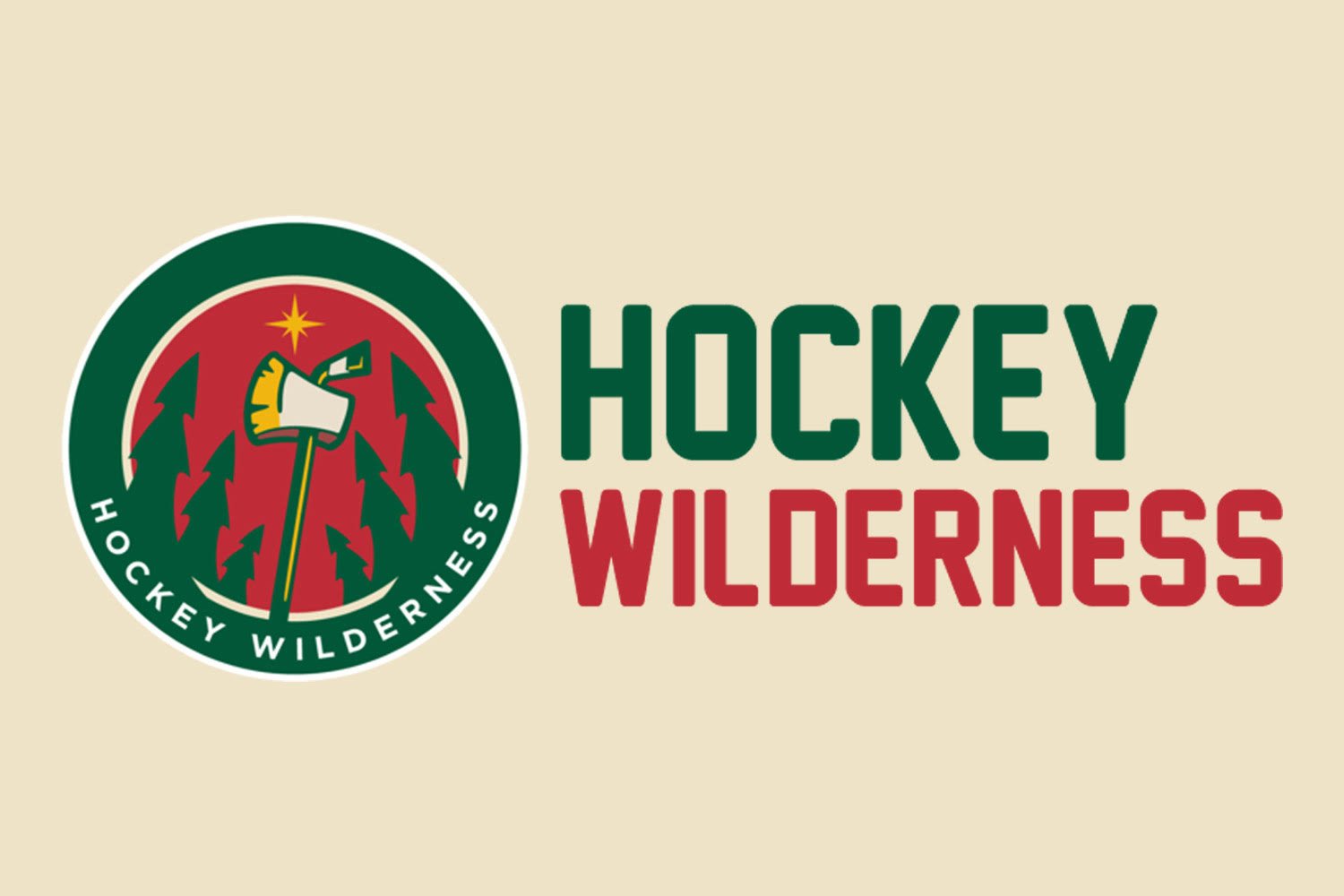 First off, I'll have to give props to Steve "Dangle" Glynn for the idea that is trade trees. They're a lot of fun. I've traded in wasted hours of trying to go from pudding to Hitler on Wikipedia for going down the hockeydb rabbit hole. That being said, the Wild don't have a first round pick this season after trading it to Arizona for Martin Hanzal, Ryan White (woof), and a fourth round pick in this year's draft. In an attempt to stop the bleeding that was the back end of the 2016-17 season, Fletcher felt that three draft picks and Teemu Pulkkinen was worth a deal with Arizona that yielded: a 0.65 PPG center (not bad) and what essentially amounted to an expiring $1.0mil contract for almost the same amount of PIMs (14) as games played (19). Hanzal might be worth something if Minnesota decides to re-sign him, but now Minnesota is without a first round pick in 2017, and the early bounce from the postseason makes you wonder if the value was worth it for two rent-a-players.
With the absence of the first round pick (and second), Minnesota won't be selecting until the third, a position they haven't had since 2014. That pick? Fletcher & Co. decided to take Louis Belpedio, a defenseman that the Wild let their contract rights expire on following his senior season with Miami (OH) this year. Now, almost every Fletcher first round pick since 2009 have made an appearance for the Wild and have stuck at the NHL level. He's one of the better GMs; some might say "good". He's above average in drafting as well. But in In the age of "barrel-fire" takes, it's easier to nit-pick at his failures. This is Fletcher's second draft without a first rounder, and so far there are two glaring names on the first-round, failure list: Nick Leddy and Zack Phillips, both of whom were acquired first round picks. Without further ado, the Nick Leddy pick saga: the best Wild defenseman that never was.
When Nick Leddy was drafted by the Minnesota Wild back with the 16th pick in the 2009 NHL draft, the hope of many Minnesotans was that the Eden Prairie-native would do the state of hockey proud in a way that previous high school draft picks for the Wild were unable to. Before Leddy was a first-rounder, Minnesota had drafted Kyle Medvec (Apple Valley) and Chris Hickey (Cretin Derham Hall) in the later rounds and neither saw NHL action; only Medvec played professionally. Sometimes you pick an 18-year-old and they pan out, other times they become Nick Leddy. However, Leddy did something else that Minnesota probably didn't expect: amass nearly 500 games played, but never donned a Wild uniform.
Since the inception of the franchise and up until Leddy was drafted in 2009, the Minnesota Wild had only drafted 16 players that would go on to see ice-time in 200 or more NHL games out of a possible 70 picks. Up until this season, that number has only grown to 22, including the Eden Prairie-native. Since his draft year, the defenseman has won two Stanley Cups in Chicago (sorry) and has played in over 480 NHL games. Leddy's path to becoming a first-rounder in his native state, however, is as interesting as how he left it. And so the story begins.
The 2009 draft featured an array of talent that would've seen themselves in different locales had there not been a variety of trades completed during the 2008-09 season. First, we start with the Ottawa Senators who trade their first round pick and Dean McAmmond on February 20th to the New York Islanders for Lizzie McGuire's ex-husband, Mike Comrie, and Chris Campoli (who would play with Leddy in Chicago in 2011). The Islanders subsequently send this first-round pick (from Ottawa) out again along with the Islanders second, third, and fourth-round picks on June 26th to Columbus for the Blue Jackets' first and third-round selections.
New York Islanders are now in possession of a first-round pick going into the draft and they're ready to take their pick, but no: the Islanders trade their first- (from Ottawa), third-, and seventh-round picks to Minnesota for the Wild's first-round pick in the 2009 draft. With those three picks, Minnesota is able to select: Nick Leddy (16th), Matt Hackett (77th), and Erik Haula (182nd). The Islanders take Calvin de Haan with their newly acquired first-round pick at 12th.
So what happened to that original first-round pick Ottawa traded to get this whole thing rolling? Columbus, in trading with New York, received Ottawa's first-round pick via proxy, as well as the other picks. Columbus then trades the original first-rounder (from Ottawa) and the Islanders' second-rounder to Anaheim for the Ducks' first-round pick. The Ottawa first-rounder finally finds a home and the Ducks select Kyle Palmieri. Anaheim uses the New York Islanders second-round pick to take Mat Clark. Columbus, now with Anaheim's first-round selection takes John Moore.  
A strange thing happens though, and Columbus ends up trading the third- and fourth-round picks previously acquired from New York back to the Islanders on June 27th for another second-rounder which the Blue Jackets use to take Kevin Lynch. With their original third- and fourth-round picks back in hand, the Islanders take Anders Nilsson (62) and Casey Cizikas (92nd). Stay with me because Anders Nilsson comes back into the fold.
Ironically, Leddy could have been a member of the New York Islanders long before the Blackhawks dealt him to the Eastern Conference in 2014. The rights to the 16th spot in the 2009 draft were originally held by the Columbus Blue Jackets. Shortly before the draft, Columbus trades their first- and third-round picks in 2009 to the New York Islanders in exchange for the Islanders' first-, second-, third-, and fourth-round selections in 2009. But back to Nick Leddy.
Leddy played one season at the U for one season before turning pro, but before logging his first professional minute, the Wild/Fletcher trades Leddy and Kim Johnsson to the Chicago Blackhawks for Cam Barker, a former first-round pick (3rd overall) of the Blackhawks, who had been bouncing between Chicago and their AHL-affiliate, the Norfolk Admirals. The trade paid better for Chicago, who won two Stanley Cups with Leddy providing depth at the blue line. Barker, who last played in the NHL for Vancouver in the 2012-13 season, played just one full season in Minnesota before departing for free agency. Kim Johnsson played just 8 games in Chicago before calling it a career and moved back to Sweden like all former NHL-Swedes tend to do. Bowman fleeced Chuck, and that's just another reason to rip on Chicago.
The fun doesn't stop there for Nick Leddy, though. After getting his two Cups, his trade-value could not have been higher. Early in the 2014 season, the Blackhawks dealt Leddy with Kent Simpson to the New York Islanders for Ville Pokka, TJ Brennan, and (remember who?) Anders Nilsson, who was a part of the pick carousel that sent Nick Leddy to the Wild's position at 16 to begin with.
If one really wanted to turn the knife, which I will, one could point out one more pick for the hard-luck Wild that they let get away. Before Nick Leddy there was Ryan Jones who was picked in the 4th round in 2004 (111th). He ended his NHL career with 334 games played with Edmonton and Nashville...never once playing for the Wild.
So, to sum it all up:
20th February, 2009: Ottawa Senators trade first-rounder (2009 - OTT) and Dean McAmmond to New York Islanders for Mike Comrie and Chris Campoli.
26th June, 2009: New York Islanders trade first- (2009 - OTT), second- (2009 - NYI), third- (2009 - NYI), and fourth-rounder (2009 - NYI) to Columbus Blue Jackets for first- (2009 - CBJ) and third-rounder (2009 - CBJ)
 Columbus Blue Jackets trade first- (2009 - OTT) and second-rounder (2009 - NYI) to Anaheim for first-round (2009 - ANA) pick.
Anaheim with Ottawa's first-round pick take: Kyle Palmieri
Anaheim with New York Islanders' second-round pick take: Mat Clark
Columbus with Anaheim's first-round pick take: John Moore.
New York Islanders trade first- (2009 - CBJ), third- (2009 - CBJ), and seventh-rounder (2009 - NYI) to Minnesota for first-rounder (2009 - MIN)
New York with Minnesota's first-round pick take: Calvin de Haan
Minnesota with Columbus' first-round pick take: Nick Leddy
Minnesota with Columbus' third-round pick take: Matt Hackett
Minnesota with New York Islanders' seventh-round pick take: Erik Haula
27th June, 2009: Columbus Blue Jackets trade third- (2009 - NYI) and fourth-rounder (2009 - NYI) back to New York Islanders for second-rounder (2009 - NYI)
Columbus with New York Islanders' second-round pick take: Kevin Lynch
New York Islanders with their original third-round pick take: Anders Nilsson
New York Islanders with their original fourth-round pick take: Casey Cizikas
 12th February, 2010:
Minnesota trades Nick Leddy (0 NHL/AHL games played) and Kim Johnsson (731 NHL games played) to Chicago for Cam Barker (214 NHL games played).
4th October, 2014:
Chicago trades Nick Leddy and Kent Thompson to New York Islanders for Ville Pokka, TJ Brennan, and Anders Nilsson.
While Fletcher had little to do with the move that sent Leddy to the Barclays Center, he is a part of one of the most entangled trades of draft picks that I've seen in awhile. Unfortunately for the Wild, Fletcher did have a part in trading for an outrageously over -valued Cam Barker who was probably just as proven at the NHL level as Leddy at that point. As a person living in an AHL town, I always side on developing prospects, and Fletcher never gave Leddy the opportunity to do so (Brent Burns is another story entirely...). If you want to come to Fletcher's defense, Leddy was an acquired pick, so instead of Fletcher altering the reality of Wild draft status, he traded away a pick from a positioning that kind of fell into their lap. Either way, you'd have probably wanted Leddy raising the Cup at the X over the Mooch, and you can thank Fletcher for that.