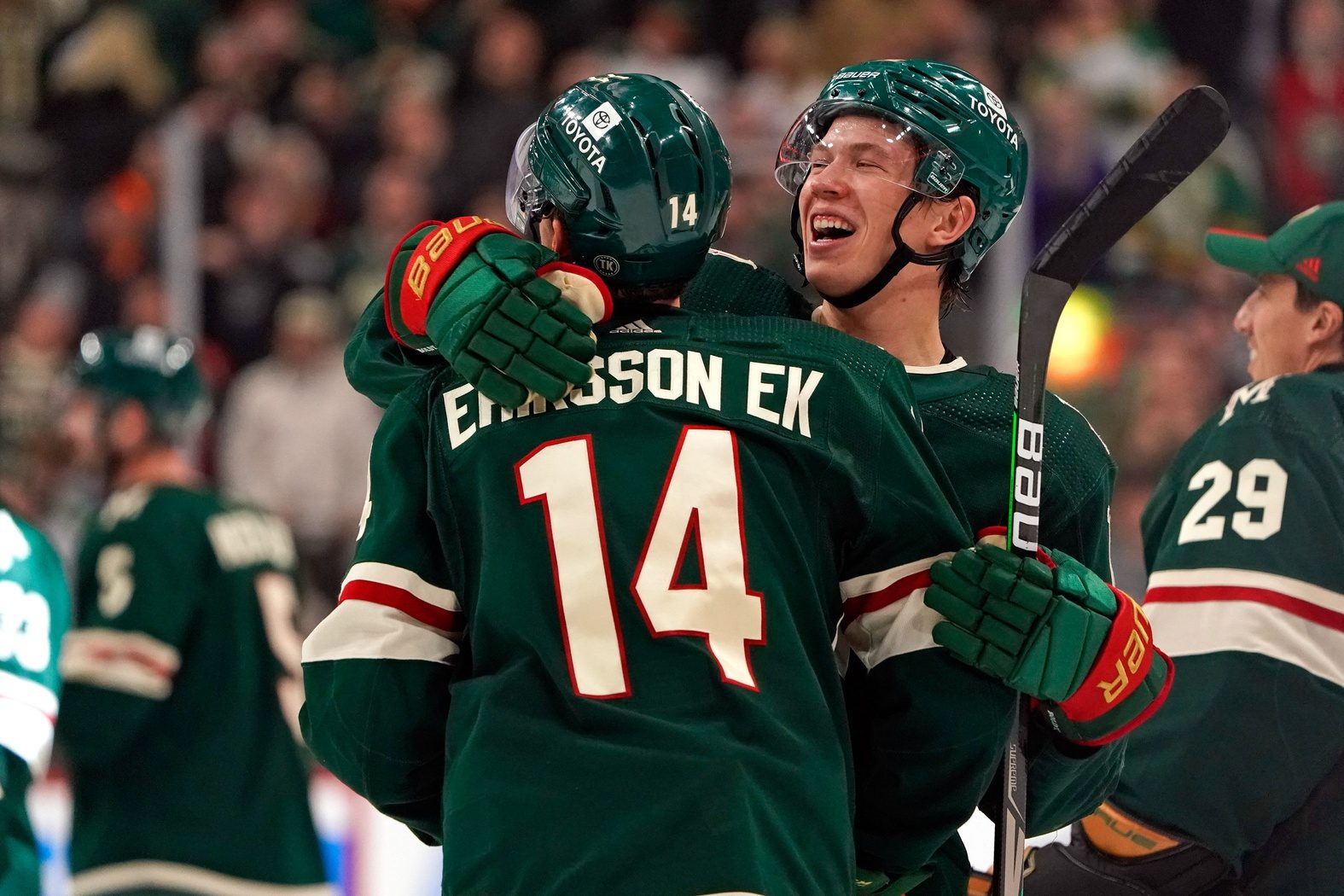 It doesn't appear that the Minnesota Wild will land a top-line center this offseason. At this point of the free agency period, the writing on the wall couldn't be more transparent with their lack of action. The Wild must have players step up next season to make a return to the Stanley Cup Playoffs. It's imperative for Minnesota's core to continue to build upon its successes to one day reach the pinnacle. And with so many young players on the team, they'll need someone that can stabilize the roster and be a steady force all year long.
The Wild got that the last time they aspired to build for a Stanley Cup. Signing Zach Parise and Ryan Suter helped legitimize a franchise quickly slipping into irrelevance. Sure, they got a few good cracks at the playoffs with that core. But it wasn't until the summer of 2016 when they acquired that steadying, stabilizing force in Eric Staal. 
Staal was a big-bodied scorer who made smart plays. His presence in the lineup allowed Mikko Koivu to play the heavy defensive minutes. It moved Mikael Granlund to the wing full-time, allowing Jason Zucker the latitude to use his speed as his best weapon without worrying about another demotion to Iowa. Staal scored 92 goals and 193 points on the original three-year contract. It will go down as one of Chuck Fletcher's best free-agent moves during his tenure.
Subtract Staal from this roster, and the Wild are again searching for a top-line center to stabilize the lineup. That doesn't look like it'll be arriving in the form of an acquisition between now and training camp. But must this stabilizer be a center? Does "NHL veteran" have to be a desired trait to qualify?
Minnesota might have one already in Matt Boldy, to heck with status and position.
It's not as far-fetched as you might think. As recently as last season, Boldy showed he can fulfill that role when Dean Evason placed him on Kevin Fiala's line. Remember, Fiala struggled to put the puck in the net through January. The Wild called Boldy up on Jan. 6th, and Fiala took off for 26 goals and 64 points for the rest of the season. While Fiala had shown that he possessed that kind of team-carrying offensive abilities in the past, Boldy helped him find the trigger when nothing else worked.
It wasn't a fluke when the former Boston College standout took a co-starring role after the Wild called him up, though. He showed this kind of ability going back to his college years. Alex Newhook was having a solid season through the first half of 2019-20 with 15 points. On the other hand, Boldy was struggling to find the back of the net despite getting shots and chances. When Boldy and Newhook were united with Mike Hardman, they took off. Boldy benefited from playing with good players, notching 23 points in the final 19 games. Newhook scored 30 points in that same span. Boldy's playmaking allowed a great player like Newhook to become even better.
It didn't stop after college for Boldy. After putting on a show playing the lead role his sophomore year, Boldy settled in with the Iowa Wild. He immediately jumped in and helped score big goal after big assist, after another big goal alongside Gerry Mayhew for Tim Army's team. That team missed the Calder Cup playoffs, but Boldy's 18 points in 14 games helped Iowa win seven of its last 10 to make a strong push.
If they were fully healthy last year, the Iowa Wild were going to be a tough team to beat. Marco Rossi played exceptionally well coming off a year in which he didn't touch the ice. Connor Dewar, Calen Addison, Nick Swaney, and Adam Beckman were contributing to the team's winning ways. Once Boldy got healthy, he hopped in and immediately made a difference. His 2021-22 debut for the Baby Wild was among the highlights of the season. He stabilized the power play instantly. Rossi got a considerable boost from having a player of Boldy's caliber feeding the puck to him, and their chemistry was evident right away. Having Boldy in the lineup allowed everyone on the team to fit in roles that better suited each player down the roster.
It's no surprise that Boldy was the key to turning a line consisting of Fiala and Freddy Gaudreau into a true scoring line. He's been the crucial piece for his teams at every level. In a way, Boldy can do to the Wild lineup from the wing that Staal did six years ago -- allow other players to stay in their proper roles. It keeps the Kaprizov and Zuccarello duo intact. Evason doesn't need to break up his security blanket line. The fourth line has players with fourth-line skill sets providing energy and pushing the pace. 
Yes, Fiala is no longer on the Wild. His creativity, shot, and scoring will be missed. But Boldy has shown he can establish chemistry with just about anyone in a short amount of time. Whether it's Gaudreau or Rossi in the middle, and Tyson Jost or Dewar opposite of him, Boldy will find a way to make them better. He can be the stabilizing force this team needs in the future. Can he score 100 points in his second year, as Staal did? After a mind-boggling rookie season, it's hard to leave anything out of the realm of possibility.