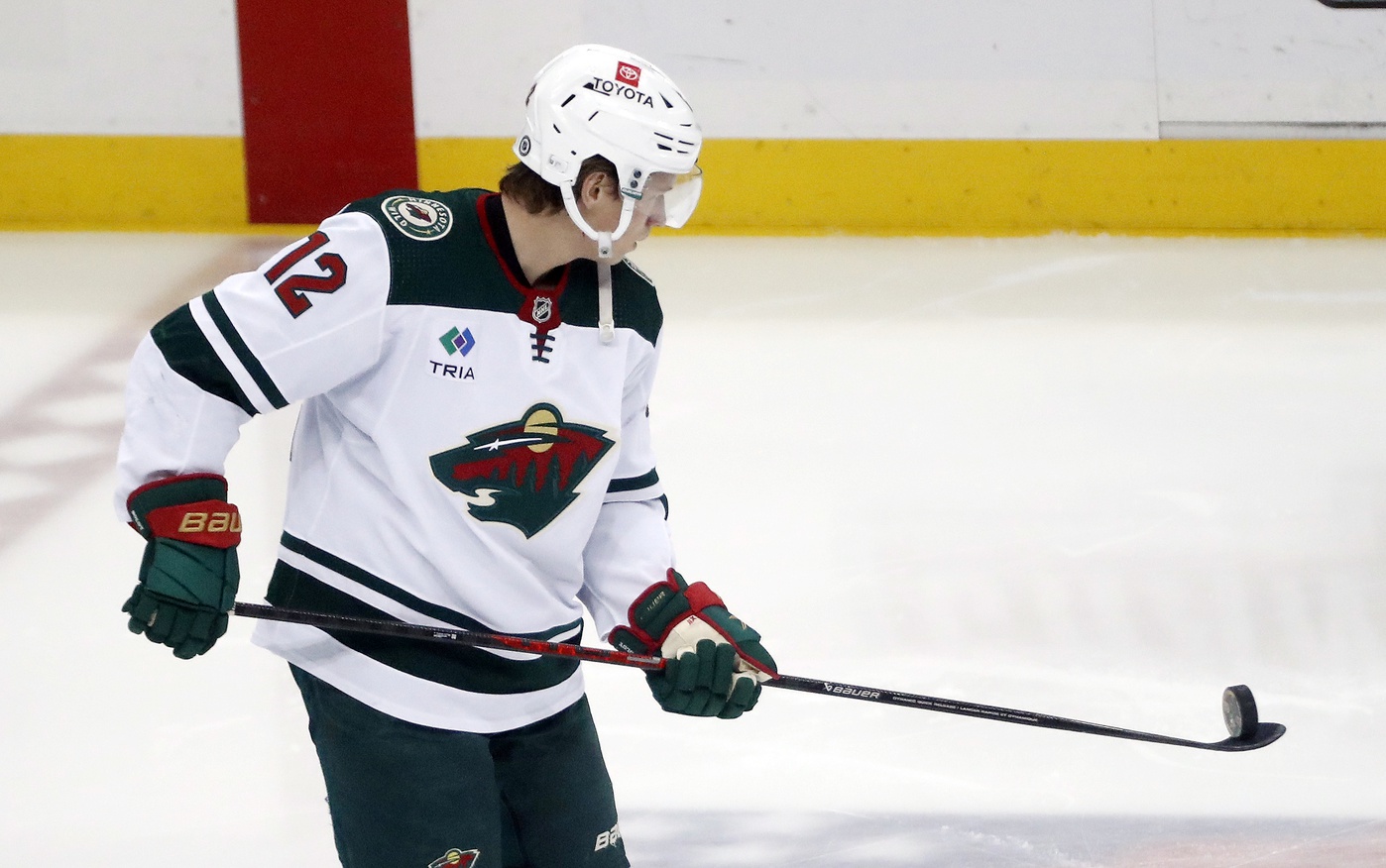 Image courtesy of Charles LeClaire-USA Today Sports
They say you can't judge a draft class until 1,000 years later. Then, after the NHL arenas have long turned into dust, archaeologists can uncover the carefully-preserved bodies of amateur scouts, buried with their draft lists, and use the benefit of a millennia's worth of hindsight to decide which one was right.
Four years might be okay, too.
It's getting to be decision time for many of the players in the 2019 Draft class, if it hasn't arrived already. While we've only seen 60 members make their debuts in these past four years, and know more are surely on their way, the top players are already in the NHL and approaching their second contracts.
The second contract is a big deal for both players and NHL clubs. For the players, it's their first opportunity to cash in coming off an entry-level contract that artificially underpays them by a massive amount. The clubs see it as their last, best chance to get a good deal on their up-and-coming players, a good opportunity to buy out some free agent years, or both. 
More will join the ranks this summer, surely, but there are only four members of the 2019 Draft currently signed to a long-term second contract (five-to-eight seasons, which buy out UFA seasons). Those are Jack Hughes, Dylan Cozens, Matt Boldy, and Cole Caufield, who signed his seven-year contract this week.
Here's a breakdown of how those deals look:

It's curious how Boldy's deal carries both the lightest overall cap hit and overall value. There are reasons for this, of course. Boldy's deal only buys out two UFA years, while Hughes, Cozens, and Caufield's bought out more. That's a fair bit of extra value at the end of that contract.
But in terms of getting bang for a team's buck throughout most of a great player's prime, Boldy's $7 million cap hit is going to look like a steal as we see more of these deals get made.
Hughes is going to be the gold standard of this draft class, of course, and his contract will be, too. There's a reason he went No. 1 in the draft, after all. The first year of Hughes' deal saw him score 43 goals and 99 points in 78 games, an MVP-worthy performance from the 21-year-old center. 
No one's toppling Hughes as being the best in the class anytime soon. Still, four years after the 2019 Draft, Boldy already stands as the second-best player the class produced, at least by some measures. 
We may not even be that far away from getting to drop that qualifier. Only Hughes (87), Caufield (53), Trevor Zegras (49), and Cozens (48) have more goals than Boldy's 46 tallies. Hughes (207), Zegras (139), and Cozens (119) are the only ones with more points.
These numbers are also just raw totals without consideration for the gap in games played between Boldy and the top names in this draft class. Going on a per-game basis, here's how Boldy stacks up in the top-5 scorers from 2019 over the past two years, when most of them made their debuts:

Even this season, a "down" year from Boldy where he struggled mightily through a large chunk of games, his 31 goals were still tied with Cozens for second in the class, and his 63 points ranked fourth. And that's just based off points, which we know don't tell the whole story.
Looking at stats that make a more holistic view of their value, we'll turn to Evolving Hockey's Standings Points Above Replacement model. According to that, here's how the top of the class stacks up in SPAR for their careers:
1. Hughes, 13.8
2. Boldy, 8.2
3. Kirby Dach, 4.7
4. Moritz Seider, 4.6
5. Philip Tomasino, 4.3
6. Cozens, 4.1
7. Alex Newhook, 3.5
T-8. Caufield, 3.4
T-8. Zegras, 3.4
10. Rafael Harvey-Pinard, 2.8
Not only is Boldy the second-most valuable player in the 2019 Class, it's not even particularly close. Even this year's Boldy has been more valuable than almost anyone else at their best. The top five individual SPAR seasons by anyone from the 2019 class, at any time break down thusly:
1. 2022-23 Hughes: 6.8
2. 2021-22 Hughes: 4.9
3. 2021-22 Boldy: 4.7
4. 2021-22 Seider: 4.2
5. 2022-23 Boldy: 3.5
That's right, even Boldy's worst season so far has not only been better than almost anyone else's best, it'd be enough to match or exceed all but five players' careers in this draft class so far. Boldy's career value doubles-up Cozens, and does more than lap the likes of Caufield, Zegras, and anyone else.
All for the low, low price of $7 million per season throughout his prime. These long-term second contracts aren't getting any cheaper, so expect Boldy's deal to hold up as a fantastic bargain throughout the next seven years. Even if it only buys out two years of UFA status, keeping that figure locked in at $7 million as opposed to having him sign a bridge deal, then hitting a home run in his third contract figures to save the Wild an incredible amount of money.
Instead, it's the Wild who hit back-to-back Jacks when it came to Boldy. The first was getting the second-best player in the class all the way at 12th overall. This contract is another towering shot, and both should only look better with time.
2