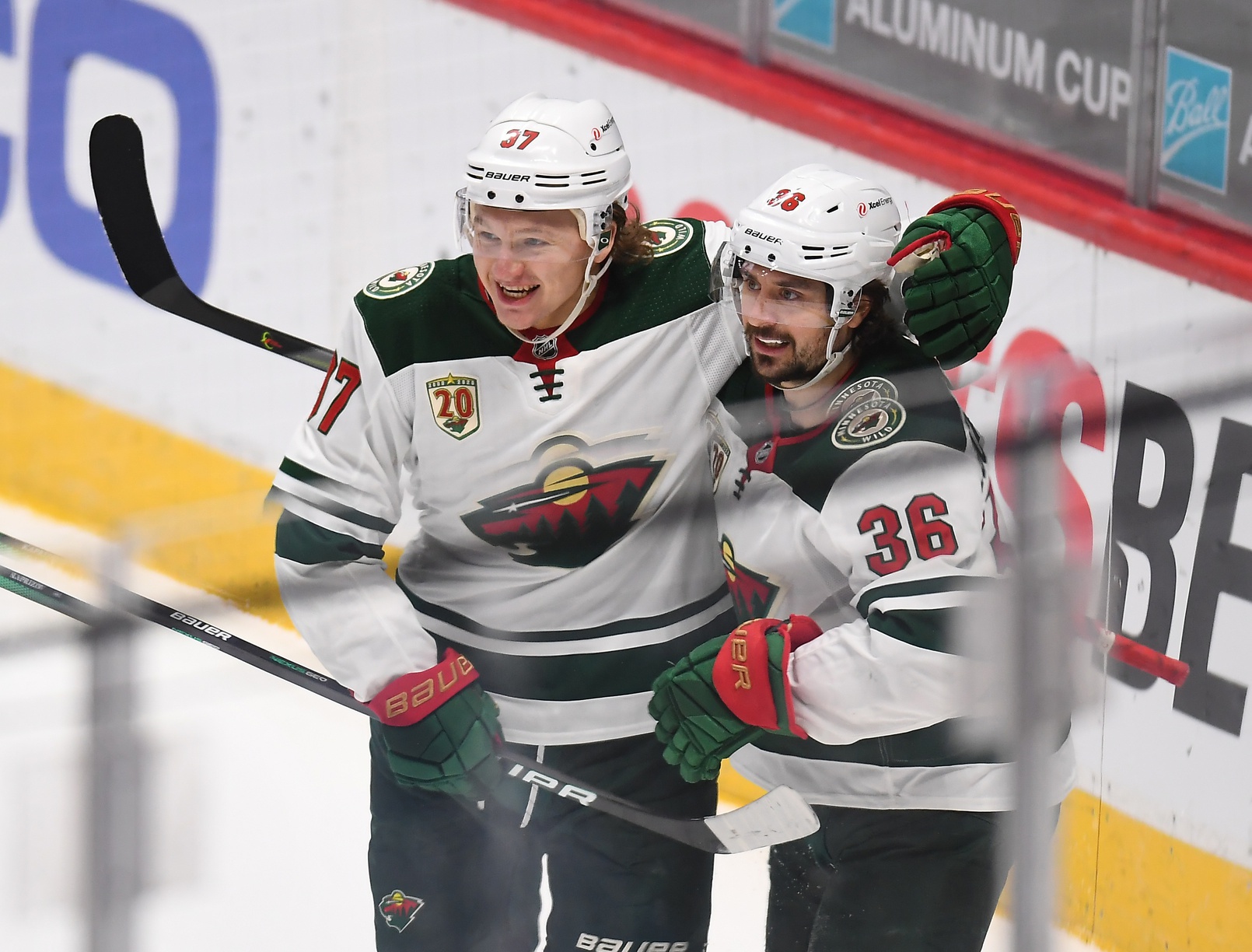 Mats Zuccarello will probably be the first to admit that his debut season with the Minnesota Wild after signing a 5-year, $30 million contract was less than ideal. He played through a right arm injury for most of the 2019-20 season and ended up with only 37 points in the regular season, followed by one meager assist in the playoff series against the Vancouver Canucks.
Far from ideal for a then 32-year-old with four years remaining on his contract.
Zuccarello chose to have surgery on his right arm, putting the Wild in a bind to begin the shortened 2020-21 season because he went under the knife in November. After the surgery, the team made it clear that Zuccarello's rehab would keep him off Wild's opening-night roster against the Los Angeles Kings.
Once again, not ideal considering the Wild would be pushed to the cap in 2021, and it would not be easy to replace him.
After 11 games, Zuccarello made his return to the lineup on Feb. 16th against the Kings. He didn't record any points in 13 minutes of ice time, but what has followed that debut in Southern California has been a sight for sore eyes, especially in the Wild front office.
Zuccarello went on a six-game point streak after his debut, including a four-point night against the San Jose Sharks on Feb. 22nd. His main line also experienced a breakout as well. Zuccarello, Kirill Kaprizov, and Victor Rask combined for nine points in a 6-2 rout in San Jose.
Following his debut game, Zuccarello has 19 points (five goals and 14 assists) in 15 games. Seventeen of those points have come at even strength. That's not a surprise, given that he is regularly playing with Kaprizov. Per Evolving Hockey, Zuccarello has played over 150 even-strength minutes with the rookie phenom this season. The only other line combo not consisting of Kaprizov (Zuccarello-Joel Eriksson Ek-Kevin Fiala) got just more than 10 minutes of ice time.
Minnesota Wild points per 60 minutes played leaders at even strength this season via evolving-hockey.com:
1. Mats Zuccarello – 4.34
2. Kirill Kaprizov – 3.04
3. Jordan Greenway – 2.87
"Three very skilled players, three guys that work hard and possess the puck and track pucks down and get pucks back," said Ian Cole, speaking to The Athletic when asked about the Kaprizov-Rask-Zuccarello line. "There's a lot of skilled lines, but lines that can get pucks back and create turnovers and then capitalize on those turnovers makes you even that much better. They're doing it every way."
While Kaprizov has helped boost Zuccarello's numbers, the Norwegian is flashing signs of his old days if you take a closer look at some of the passes he is needling on the ice this season.
"Their line is clicking right now," Jared Spurgeon said following the 4-0 win over the Arizona Coyotes on Friday night. "They're thinking on the same wavelength, even (Rask) as well. They're very creative players and they work well with each other. I think you are seeing that night in and night out."
After last season's dud thanks to an arm injury, all eyes were on Zuccarello to produce in 2021. With the arrival of Kaprizov and a healthy slate, the Wild are getting their money's worth from the 33-year-old on a nightly basis now, which they badly need in a cap-tightened time.