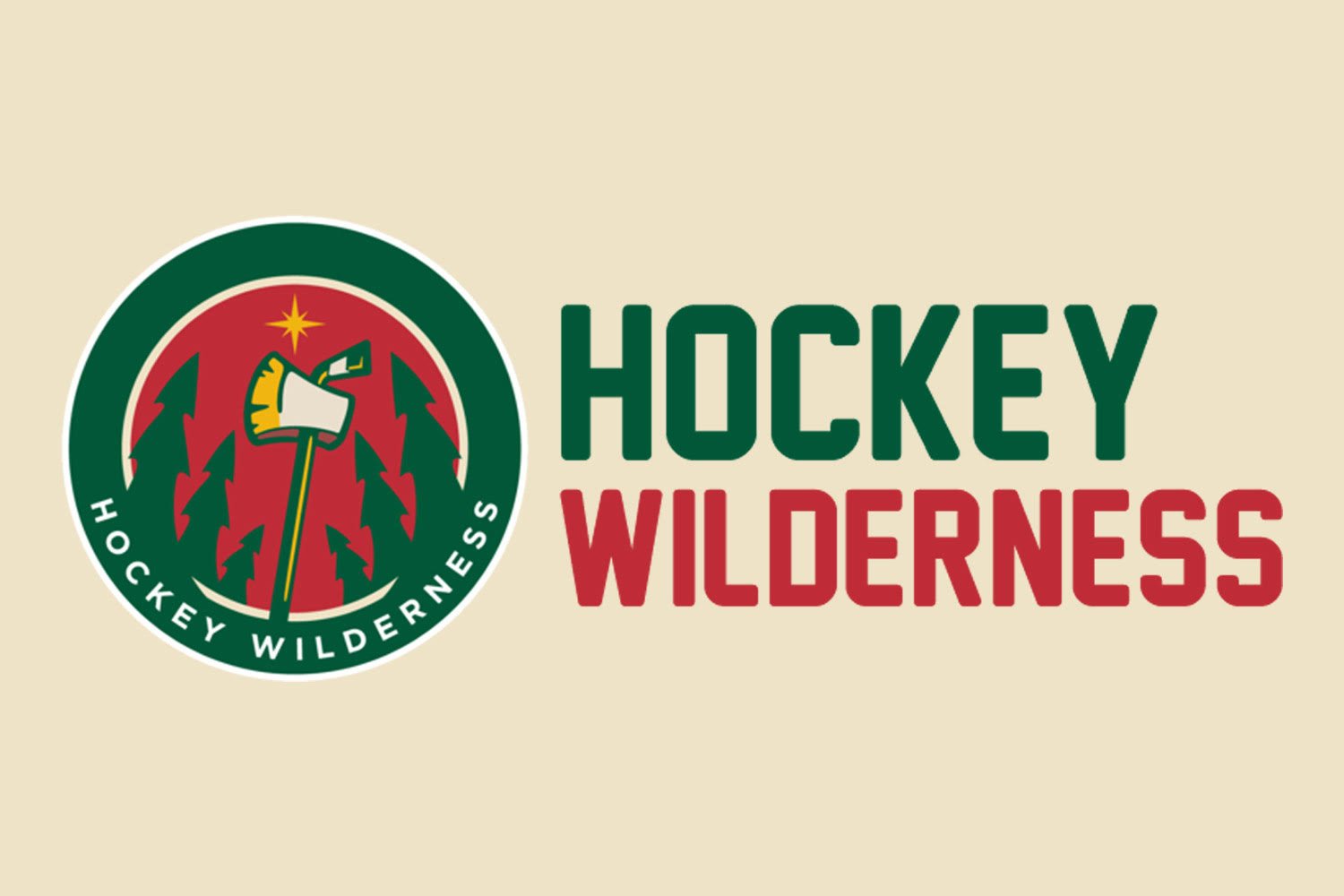 MINNESOTA WILD VS LOS ANGELES KINGS
7:00PM Central, Xcel Energy Center, St. Paul, Minnesota
TV: NBCSN
Streaming: NBC Sports app
Radio: KFAN 100.3 and affiliates
"And the award for biggest NHL trade of Sunday, February 26th, goes to… [incredibly long drum roll while Warren Beatty struggles to read the card] THE LOS ANGELES KINGS!"  Wait, what's this?!  There are stage directors out there mingling with LA brass, and whispering in their ears.  People are looking concerned, and they are taking the award away from GM Dean Lombardi.  "Folks, there's been a mistake!  The Minnesota Wild actually won the award for biggest trade of February 26th."  Oh, and Chuck Fletcher has run onto the stage now and taken the award away from Lombardi!  Wow, what a moment! What a day!
We're back to work, and in a big way!  As if the Wild returning to action after what felt like the longest break of all time wasn't enough, both Minnesota and its opponent tonight, the Los Angeles Kings, made big splashes yesterday in advance of Wednesday's trade deadline.  For the Wild, I personally am in the boat of people that really likes this trade for Martin Hanzal and Ryan White, mostly because it adds what Minnesota believes it needs without sacrificing its current players or its prospect pool, which has suddenly become very strong.  Sure, giving up draft picks can come back to haunt you, but the stable is currently filled with young stallions just waiting to gallop, so I'm fine with sacrificing the picks that Chuck spent in the transaction.
With Mikko Koivu having an enormous season and Eric Staal getting tons of credit for the Wild's improvement over last year, the two have proven the importance of having big centers that can compete at both ends of the ice.  So Fletcher added another one in the 6'-6" Hanzal, a move that (on paper) should really help this team.  Additionally, with White potentially slotting in and solidifying a fourth line that has been inconsistent and ever changing in terms of personnel, the depth of this team is now extraordinary.
With all the chatter going around that returning from bye week makes a team guaranteed to lose, this is genius timing by Fletcher.  Sure, he could have waited until Wednesday, when the rest of the league goes on its frenzy, but instead, everyone will be talking about what a positive impact his new players will have on his lineup, rather than the unlikelihood of victory in tonight's game.  Plus, with Hanzal a known available trade commodity, snagging him on Sunday ensured that the Wild wouldn't miss out and end up playing against him on a Western Conference competitor.
LOS ANGELES KINGS 
The other big trade made yesterday was swung by none other than these visiting Los Angeles Kings, who made a head scratcher of a deal to bring in Ben Bishop.  Why did they make this trade you ask?  I have no idea. 
After star goaltender Jonathan Quick got injured way back on opening night, many believed that a trade was on the way for the Kings at that time, as there was seemingly no way that a team that has won two Stanley Cups since 2012 would rest its chances at a third championship in five years on the shoulders of Peter Budaj.  But Los Angeles did just that (or so we thought), and Budaj responded by grabbing the reins and performing in admirable fashion, keeping the Kings afloat for five months while Quick rehabbed. 
After 59 games on the shelf, Quick finally returned to action on Saturday in a 4-1 win over the Ducks, a game in which he made 32 saves on 33 shots, so from the outside looking in, the Kings' goaltending situation had resolved itself.  Right?  WRONG!  The Kings thanked Budaj for his service and surprisingly strong performance this season by shipping him off to Tampa Bay and bringing in Bishop just one day after their star finally returned. 
The only argument that can bring sense to this trade from LA's point of view is that maybe it could be afraid of what might happen if it should lose Quick again, or what the answer would be if he simply doesn't have the stamina for a stretch run and playoff campaign.  But even so, that just reinforces the idea that the Kings should have made this trade or a similar one five months ago.  I don't get it, and for the sake of Kings fans, they better have more trades on the way to add scoring, or they could miss the playoffs for the second time in three years. 
Speaking of missing the playoffs, the Kings are currently three points outside of the bubble, chasing the St. Louis Blues (who have lost three straight) and Calgary Flames (who keep on winning) for the last Wild Card spot.  Of course, if the Kings do end up getting in, they are not a team you want to face in the first round.  If there's an organization in the league that can beat you from the eighth seed, it's Los Angeles, who won the Cup from that position in 2012, with Beaker from the Muppets Darryl Sutter at the helm. 
Offensively, the Kings are currently made up of Jeff Carter, Tanner Pearson, and apparently nobody else.  Seriously, Carter, who got punched in the face really hard on Saturday, is having a phenomenal season, having already scored 30 goals and 25 assists on the year, and proving night after night that at 32 years old, he is still in his prime and capable of putting the team on his back.   
STORYLINES
I want to preface this next part by stating that as I am writing this, I have not seen an updated lineup prediction from the beat writers (I may have just missed it) or our friends over at dailyfaceoff.com.  This is just my guess, because I think the line game is fun, so let's play.  If I'm Bruce Boudreau—and I'm not—here's what I do with my new forward lines:
Nino-Staal-Coyle
Zucker-Koivu-Granlund
Parise-Hanzal-Pominville
Stewart-Haula-White
The beauty of this line-up is that there are no players on this list that make you look at them and wonder whether or not they are ready for the NHL.  There's still a mixture of veterans and youth, but they are all battle tested.  There is no weak spot here, and with Erik Haula as his fourth-line center now playing with two veterans, Boudreau should have a blast rolling four lines without second-guessing himself. 
With this new lineup, you still have Jordan Schroeder waiting in the wings, Tyler Graovac apparently scoring hat tricks in Iowa (he did that yesterday), Zac Dalpe back from injury, and now Ryan Carter signed on a two-way deal, in case you need additional bodies to fill in.  On paper, this is easily the deepest lineup the Wild has ever put on the ice.  
With Minnesota coming off of the bye, the Kings will view tonight's game as a huge opportunity to gain ground on the teams they are chasing, so hopefully Minnesota can get its legs faster than the majority of the league has in this situation.
AHHHH!  I'M SO HAPPY WILD HOCKEY IS BACK!
INJURIES
With Matt Dumba back in the lineup (and looking pretty darn bad) in Minnesota's last game before the break, the Wild now has all of its regulars back in.  Gustav Olofsson hasn't been recalled, so we're back to Suter, Spurgeon, Brodin, Scandella, Dumba, Folin, and Prosser as the defensemen for the Wild.
For LA, the ghost of Peter Budaj is nursing a sore ego in Tampa Bay.  Jordan Nolan returned from a muscle pull on Saturday and then took a knee-to-knee hit, so he's probably back out of the lineup.  If you're wondering why Marian Gaborik didn't play last game, his groin is perfectly healthy, though that's a fair assumption to make.  As it turns out, he was a healthy scratch Saturday.  Marian Gaborik… healthy scratch… what a world!
The Gamethread will post at 6:30PM Central, so swing on by!  Below are the projected lineups (which match VERY nicely with what I predicted above), thanks to dailyfaceoff.com, as well as the Tale of the Tape, thanks to @keisarikine.