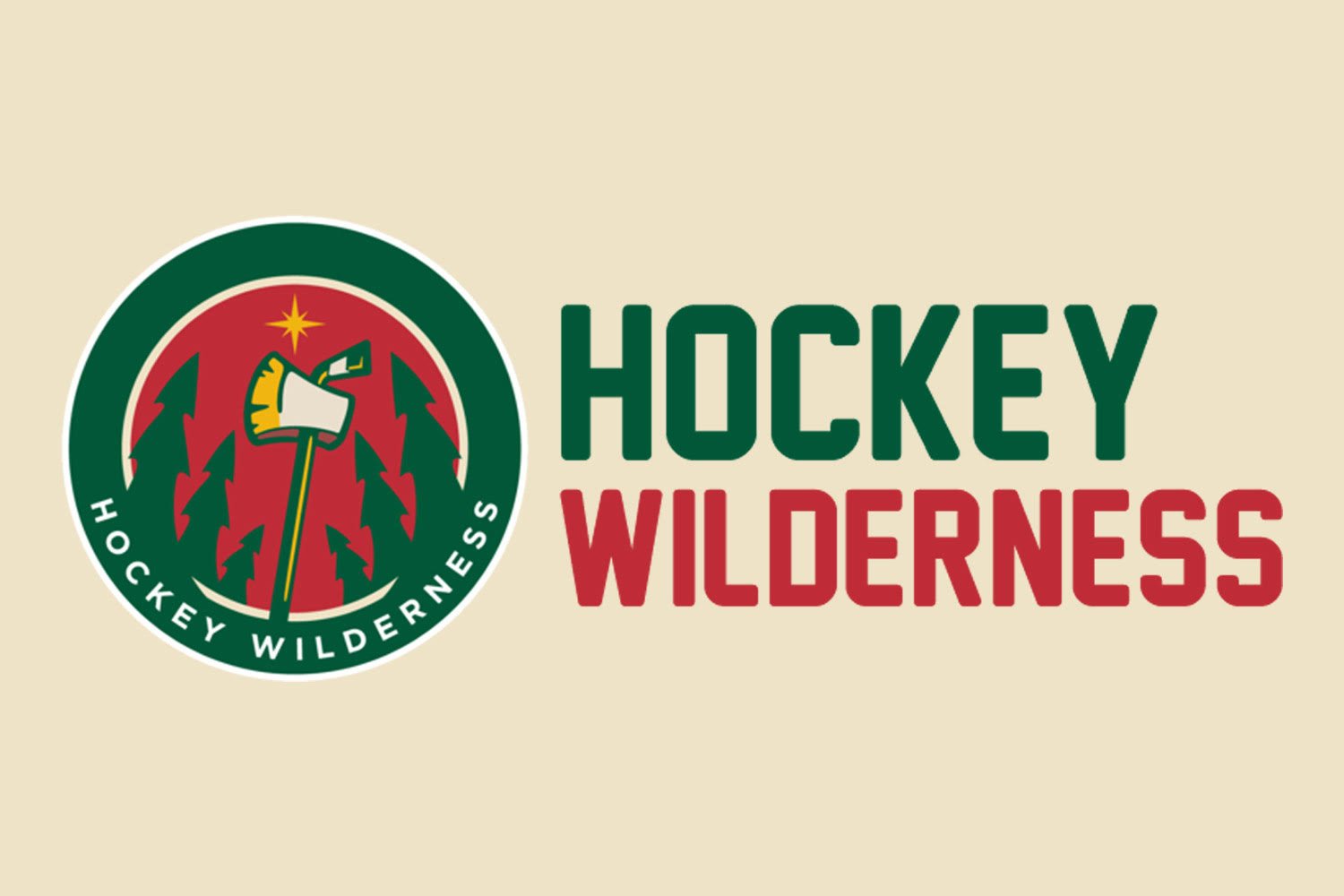 The clock keeps ticking on Mario Lucia's professional hockey career after being drafted out of Wayzata High School/US National Development Team by GMCF and friends back in 2011. Since Fletcher became GM, only two of his eleven draft picks out of high school have seen NHL minutes: Nick Leddy (Eden Prairie, never with the Wild) and Erik Haula (Shattuck, now with Vegas). Can Mario be the third? Either way, he comes in at #10, up three spots after spending 2015 and 2016 as "lucky" #13...
Deciding to shed the shroud of nepotism, Lucia decided to blaze his own trail and attend the University of Notre Dame after spending a year playing juniors in BC (he was teammates with Mike Reilly in Pentiction). While playing for Jeff Jackson at ND, Lucia was a top five scorer each season, competing for points with future NHLers like Anders Lee, Vinny Hinostroza, and TJ Tynan.
He missed the latter part of last season in Iowa with a broken clavicle, but returning from injury isn't something Lucia is unfamiliar with. Before going into his freshman year at Notre Dame, he broke his leg and suffered some tendon damage in his ankle. The good news? He came back and scored 23 points (12G/11A), fifth best on the team, as the Irish finished 17-8-3 and second in the, then, CCHA.
Quick Hit:
Age: 24 (25. August, 1993)
Height/Weight: 6'3" (191 cm)/ 205 (93 kg)
Position/Handedness: Left Wing/Left-Handed
Contract Status: Final Year of Two-Year ELC (RFA, Summer 2018)
Last Team: Iowa Wild
With the Iowa Wild struggling to put up goals in the Central Division, Lucia was an exciting shot of offense at the wing for Derek Lalonde. In an injury-shortened season, he provided 22 points (9G/13A) in 44 appearances for the Iowa Wild.
The "what could've been" for his rookie season: he was on pace to compete with wingers Teemu Pulkkinen and Alex Tuch (now both in the desert) in the team's scoring race.
While everyone was gushing over Tuch, Lucia was just one point behind those luscious locks when it came time to pick a representative for the AHL's All-Star Classic. Tuch had 22 points (11G/11A) while Lucia was close behind him at 21 points (8G/13A) through January 28th. Both were in their first year of pro hockey.
Iowa's first pick as an All-Star, Teemu Pulkkinen, was just a step ahead of both with 28 points (13G/15A), but elected to not attend. Pul-cannon also had the hindsight of professional experience over the two rookies and probably would've had more AHL points had he not spent nine games in Minnesota.
"But...but...Tuch's size!"
Lucia isn't a small guy, by any means. He's 6'3" and cracks two bills, and provides some needed size at the wing (which will also come when Greenway finishes at BU). With production not being an issue, the only disconcerting aspect surrounding the former second rounder is his age. He'll start 2017-18 at 24 years old, hamstrung by an August birthdate.
Despite only playing in 44 games, he still was one of the better players in terms of Iowa's Point Shares with 1.30 (tied with Gustav Olofsson, who played in 59 games). He got off to a hot start, earning a point in each of the first three games of the season. The broken clavicle diagnosis might have been a small mercy, as Lucia was in the middle of a six-game scoring drought prior to the injury in late February.
Depending on which ranking site you want to look at, he's listed as the 6th potential left-winger by Roster Resource, which projects Kyle Rau to be a press box staple for Boudreau. RotoWorld doesn't rank Lucia at all, but after the response to Marcus Foligno's contract from HW, there could be a possibility of favoring Lucia generating offense over Moose's physicality down on the fourth line.
After spending four years in college, time isn't something that Mario has a lot of if he wants to earn another contract this summer. He'll need to be a consistent scoring presence in Iowa, which will lead to an opportunity for minutes with Boudreau. More importantly, though, he'll need to stay healthy. He's had the summer to rest up and will look to make that "impression" upon Bruce that Lalonde sees as important at Training Camp.
Coach's Perspective:
When I asked Lalonde about what this season meant to a guy getting further and further from his draft year, he professed some hard truths about being a prospect in a "next man up" kind of game:
Below the dots offensively, there is little question in Lalonde's mind that Lucia has the potential to be something great. He notes the high level of the winger's instincts and even said that he has "legit, elite skill level":
But the game isn't played in just that 43ft x 85ft area of the ice, and Lalonde sees Lucia's competitive drive in other parts of the ice as a place where he can (and needs to) improve in order to earn those NHL reps. "Newsy" and his staff kept a keen eye on this part of Lucia's game when evaluating him before the injury:
On top of all of the hockey skill, coming from a hockey family has developed Lucia into a great person as well, something important for any locker room:
Look for him to be aggressive and not take too much time thinking about that shoulder injury. With a shortened season and an entire summer to ruminate, 2017-18 looks to be new opportunity for Lucia. If he can become that 200 ft player that Lalonde wants, he has the opportunity to take that next step.
Statline:
Personally, I think that Lucia has been overlooked, which probably has more to do with his age and familiarity than with his game. 2011 was a long time ago, and injuries take away precious time from professional development. In the Hockey Wilderness rankings, his highest spot was 9th and his lowest was 24th, though the majority of us had him in the top 15 range.
He's produced at the AHL level, but doesn't have that full season under his belt that you'd like. Hockey Gods willing, he'll be healthy and productive to start 2017-18 with eyes on muscling out Rau and maybe Foligno for those fourth line minutes and a chance to stick around St. Paul. He's got the size advantage on Rau (3 points in 33 NHL games), but can he develop the NHL skill advantage to compete with Foligno and his new contract?
If all falls into place, he'll get that RFA option picked up and he'll be back with the Wild in 2018-19.