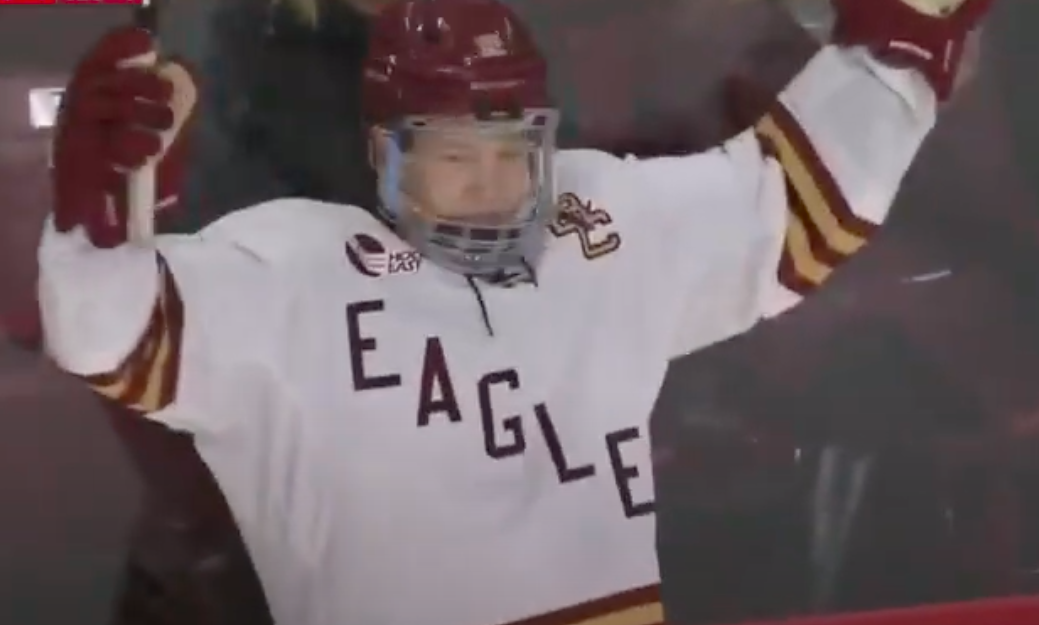 The Minnesota Wild confirmed Saturday night that Marco Rossi was suffering from complications from coronavirus. The Athletic's Michael Russo has many details, but the short version is: He'll be in Austria to recuperate for six weeks, then hopefully return to train for next fall. Everyone is hopeful that he'll make a full recovery, but a return for this season is ruled out.
It's a devastating development for all involved. Many things went right for Minnesota to get Rossi at ninth overall in the draft last year. He was not only a star center prospect, the kind that the Wild never get, but an NHL-ready one. The Wild were ready for him, too: Their lack of a top-line center was begging for him to seize a prominent role as a rookie.
But he can't worry about that now; his own health should be his only concern. The Wild, however, do need to worry about what happens next. They've got to figure out how to get a team with little center depth into the playoffs.
How does that happen? Minnesota's options are pretty limited now. Basically, either trade for a rental center or make do with the likes of Nick Bjugstad and Victor Rask.
But what if Rossi's absence creates an opportunity for someone else? Say, Matt Boldy?
Matt in the Middle
We're one month removed from witnessing Boldy's brilliant performance in the World Junior Championships. The State of Hockey got to see his potential as a do-it-all power forward on a huge stage. So what's the next challenge for Boldy?
Now that he's back in Boston College, it seems that the challenge is whether he can be that same player at center.
With star center Alex Newhook largely out of the BC lineup, Boldy has assumed that spot since his return. It's a move that carried some risk at thwarting his momentum, as he struggled to score in his stint at center last year. Could he thrive down the middle?
With a goal and four points in six games, it appears as the adjustment is going just fine. More production would be nice, but he definitely isn't drowning at center like he was last year. He's also having success in the face-off dot, winning 47 of 85 draws (55%) in his last six games.
If Boldy can boost his production with comfort at center, he becomes an intriguing option for Minnesota down the stretch. Boldy is committed to BC for now, but the NCAA Frozen Four ends on April 10. If they make the final, Boldy could be signed, quarantined, and ready to debut for Minnesota on April 19. That'd give him 12 games with Minnesota before the end of the regular season.
Where's the Fit?
Most project Boldy as a wing in the NHL, which seems to be where he's most comfortable. He thrives on battling on the boards, and while he's strong defensively, the lessened responsibilities at wing allow him to focus on creating offensively.
So why throw him into a center role immediately? Would the Wild just be creating another Charlie Coyle situation?
It's possible such a move wouldn't work, but there are reasons to believe Boldy could fit well in the middle, at least for now.
First, playing him at center ensures you maximize the number of good players on the ice at the same time. Minnesota's depth at wing includes Kevin Fiala, Kirill Kaprizov, Zach Parise, Mats Zuccarello, Jordan Greenway, Marcus Johansson, and Marcus Foligno. You could force a spot for Boldy on the wing, but that moves a good player far down the lineup for a rookie. The Wild have more to gain by upgrading, from, say, Rask to Boldy.
The Wild also have the means to support Boldy. Pairing him with Fiala gives him a sniper to set up or someone who can provide Boldy with net-front opportunities to cash in. If he winds up alongside Kaprizov, well, we've seen Kaprizov make Rask into a goal-scorer already. Who's to say he can't do the same with the more talented Boldy?
Boldy also fits perfectly into the power play. The Wild have spent much of the year with Parise taking faceoffs on the power play. Boldy did the same thing for Team USA, even while playing wing at 5-on-5. Boldy can take those faceoffs, play around the net as Parise does, and create from behind the net in a way Parise can't.
If Boldy signs with Minnesota, perhaps he can help fill that Rossi-sized lineup hole.
Why Burning a Year is Good
Some may have concerns about bringing Boldy in for 12 games because it would burn the first year off his entry-level contract. That sounds like a bad deal, with too much leverage to give up for the limited reward. In reality, there are some upsides for Minnesota burning that contract year in April.
The first reason to do that is that you guarantee Boldy is in your system for next year. It's not inconceivable that Boldy would return to Boston College next season. BC is a great program where he could compete for a Frozen Four Championship and Hobey Baker Award.
If he's waffling between going pro and returning to school at season's end, that extra financial incentive from burning an ELC year could be what tips the scale in favor to get him to sign with Minnesota. Remember, playing his junior season at BC would give him the option to return for his senior season, after which he could become a free agent. Signing him in April cuts off that drama before it starts.
Signing this year would also help the Wild avoid a scenario where they have to sign too many star players to contracts in one offseason. The Tampa Bay Lightning are a good example of this, where they had a headache trying to sign both Anthony Cirelli and Mikhail Sergachev. Minnesota will be in a similar boat this offseason, with Kaprizov, Fiala, and Joel Eriksson Ek playing on expiring deals.
If Boldy, Rossi, and players like Alexander Khovanov, Calen Addison, and Adam Beckman debut next year, that complicates the 2024 offseason. Signing Boldy now staggers out those contract situations a bit, making re-signing the next generation of Wild players a bit more manageable.
Rossi's illness is heartbreaking, but it creates an opportunity for others as with any other injury. If Boldy can grab that opportunity this spring, it has a chance to, along with a full recovery from Rossi, take some of the sting out of an awful situation.