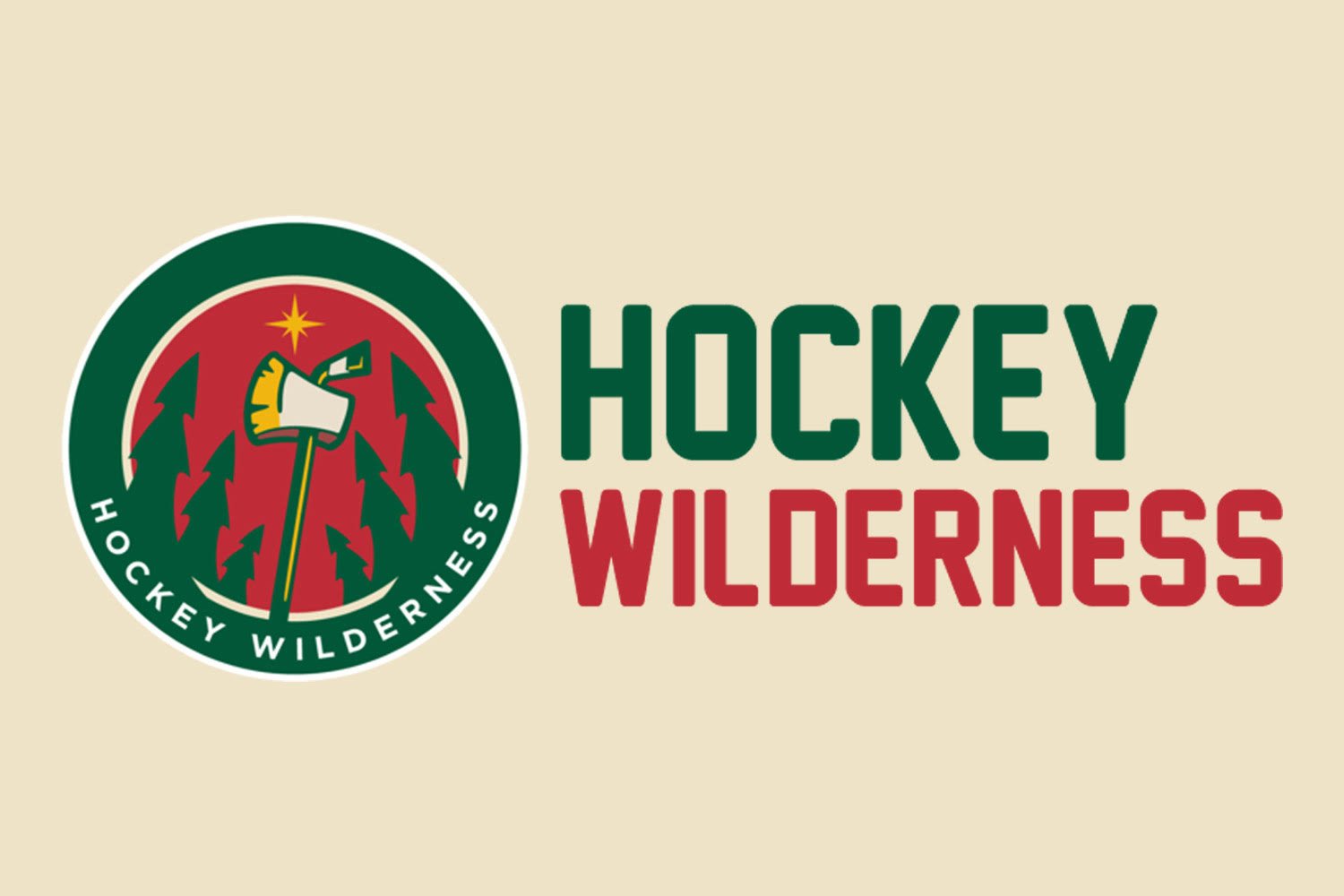 The Minnesota Wild are undefeated through two games and while we are personally already running that fact into the ground (we have to talk about it while it's still true) the prospects that were sent down to AHL Iowa are doing their own thing as well. So I guess we can talk about that as well.
Even though GM Bill Guerin said that all three of Marco Rossi, Calen Addison, and Adam Beckman, could play in the NHL right now, those three high-end young talents were sent down to get more opportunity than they would in the first team and get that extra bit of experience.
Well at least one of them is grabbing that extra bit of ice by the horns and running with it, all the way to the milestone of scoring his first professional goal, as Rossi did on Sunday night against the Texas Stars.
While in a continuous motion, Rossi gives possession to Addison (No. 2) on the blue line with a swift backhand pass, who then gently gives it to fellow defenseman Joe Hicketts, who then threads a perfect needle of a pass through the entire defense to find Rossi in motion. The former ninth overall pick doesn't even stop then — he just keeps circling behind the net in possession and does a perfectly sneaky wraparound goal to score Iowa's only goal of a 3-1 loss.
Meanwhile, Rossi looks happy with his memorial puck, and that's all that matters.
For the other high-profile prospects, Beckman hasn't registered a point yet in the first two games for Iowa this season, but has been able to launch six shots on goal, so the points will no doubt be coming while playing on Rossi's wing. And as we saw in the goal, Addison has one assist on the season as well.
But among some other names that you should be keeping track of, Connor Dewar has impressed early enough and currently leads the entire team with two points — a goal and an assist — so far. The 22-year-old center might end up performing well enough to get a call-up to The Bigs before the other, younger guys. He skates like the wind and has enough of a smart offensive game to really play well with more skilled players, so maybe he's going to be perfectly set-up in a powerful bottom-six role if one of those guys get hurt. You don't want to waste the talent of a Beckman or Rossi down in those trenches, so Dewar might be more of a "fit" for coach Dean Evason.
Anyway, Iowa and the youngsters continue their attempt at winning more hockey games on Friday against the Rockford Ice Hogs.