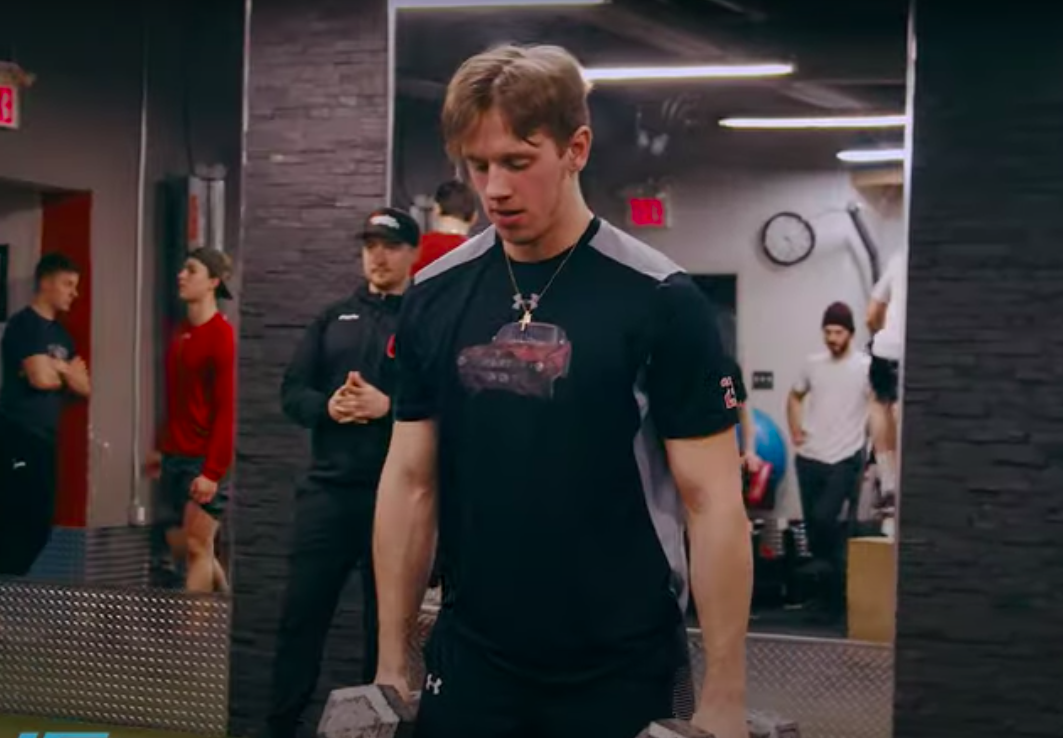 Marian Gaborik. Brent Burns. Pierre-Marc Bouchard.

 

Each player had significant individual accomplishments with the Minnesota Wild. All of them did something that one of the team's newest draft picks wants to achieve, too. They made the team immediately after being drafted.

 

Ninth overall pick Marco Rossi said he is ready to play in the NHL this upcoming season. Only Gaborik, Burns and Bouchard have made the cut after their first training camp in the Wild's 20-year history. While two other players appear on this list, Maxim Sushinsky and Lubomir Sekeras, they were not newly eligible when Minnesota drafted them. Sushinsky was 26 and Sekeras was 32 when the Wild selected them as an expansion team in the 2000 draft.

 

At 19, Rossi could take advantage of Minnesota's lack of a No. 1 center and work his way into the lineup. This isn't an easy opportunity to take advantage of, though. There's no fluke that the last time it has happened in Minnesota it was 16 years ago.

 

Unlike the NBA and NFL Drafts where picks regularly have to make an impact for the major league club right away, NHL player development a bit slower. Only a select few draft picks in each year's class are skilled enough to make the team right after they're drafted. Five players of the 217 selected in the 2019 draft played at least one NHL game this past season. Only three played a full season — the top three overall picks — Jack Hughes, Kaapo Kakko and Kirby Dach.

 

Usually, only the top three to five players picked in the draft have a good shot of making the roster their first year. There's a combination of things at work that make this a trend. The teams drafting that high usually have holes on their roster and need to slot the player in quickly to get more competitive and begin building around his talent. Also, those top few players typically are significantly more skilled than the players drafted after them.

 

Selections past fifth overall tend to take more than one offseason to get to the NHL. The past two ninth overall picks in the 2018 and 2019 drafts haven't made their respective NHL debut yet. In the past 10 years, just 42 players played in at least 10 games in the season immediately following their draft year. The top of this list has the big names like Connor McDavid, Auston Matthews and Nathan MacKinnon. Some less productive rookies turned out to be stars later on, like Tyler Seguin and Leon Draisaitl. Either way, the battle to be an impactful player immediately as a ninth overall draft pick is tough for Rossi.

 

Rossi could have the right environment in Minnesota, however, to jump right in and make an impact. One thing that many draft gurus and reporters alike have pointed out about Rossi is his significant attention to his personal fitness. He's already built like an NHL player. One of the biggest challenges to being an impact player in the NHL is being physical. By most accounts, it looks like Rossi has a head start on many prospects.

 

[embed]

[/embed]

 

He has the tools, and the Wild roster is begging for an exciting center. All Rossi can do now is continue to build his strength in preparation for whenever training camp will begin.

 

If he does make the league this coming season, it's going to be a splash. He will dazzle fans just like Gaborik, Burns and Bouchard did when they came on the scene nearly 20 years ago. As one of the team's top centers, he will have a chance to be a playmaker with some two young, up and coming NHL wingers in Kevin Fiala and Kirill Kaprizov.