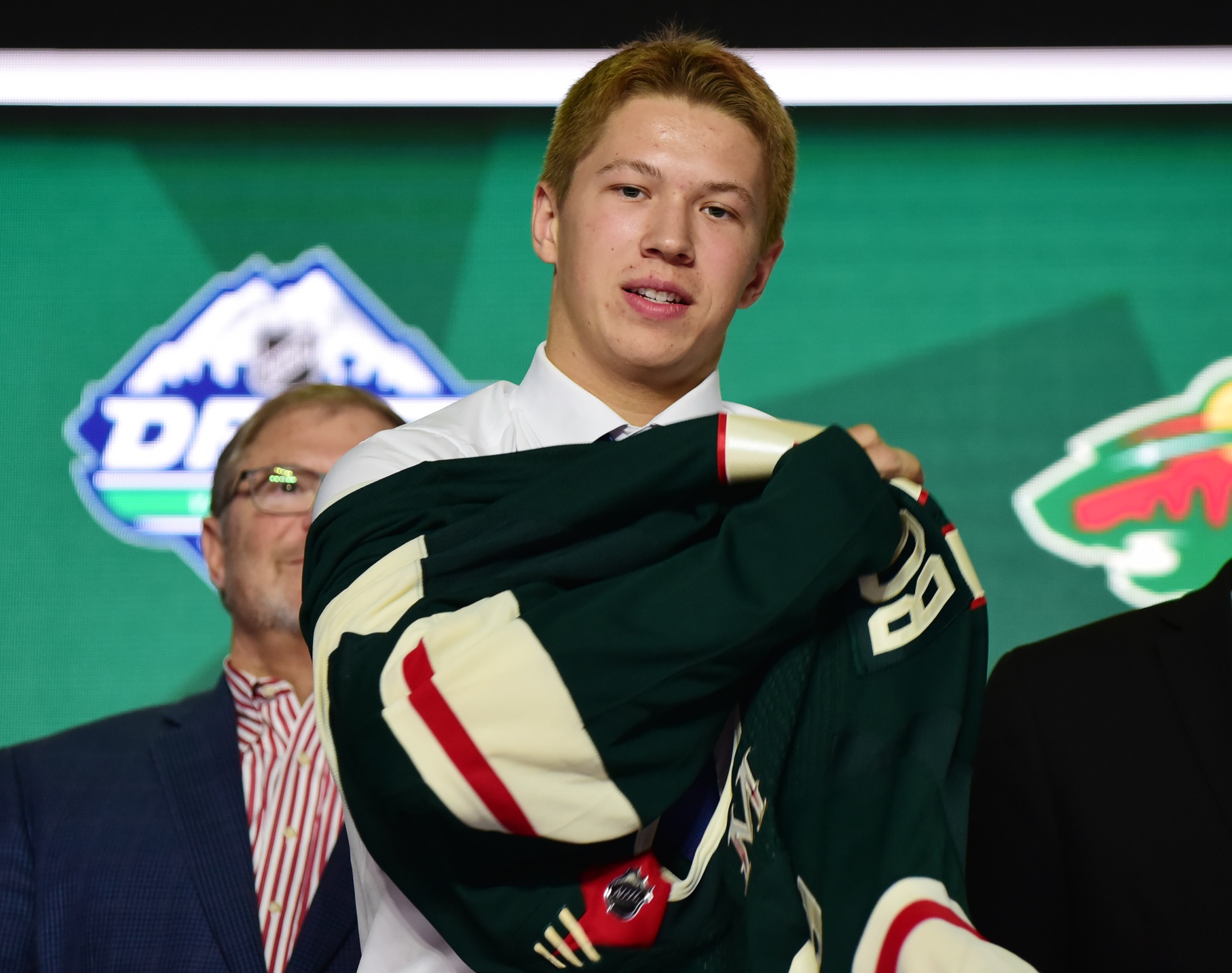 The success the Minnesota Wild have had this season has surprised people around the NHL. Yes, the team is solidly behind the Vegas Golden Knights and Colorado Avalanche, but 75 standings points in the West is good enough to be tied for sixth overall. This group of 23-year-olds, two true game-changing scorers, and a ragtag group of hearty veterans is exactly the kind of story people love to root for in the playoffs.
Their success may have even surprised GM Bill Guerin. Publicly, Guerin has expressed his belief that this team is playoff caliber while admitting it has some flaws. He's shown a steady hand and incredible patience. He never lost sight of the future of this franchise and turned away trade offers at the deadline, refusing to waste time identifying players the team will need past this year. He may have entered the year with the idea that this was a transition season and his actions signal that he hasn't wavered from that standpoint.
This current roster might be good enough to make the playoffs, even in a non-pandemic-stricken season. Whether Guerin likes it or not, next season the expectations around the Wild will ratchet up. Fans will demand more. Ownership is already pressing him to win and will want a repeat performance at a minimum. Winning in the NHL is hard. Guerin will need to pull the right levers, push the correct buttons, and find some damn luck to get this team to a Stanley Cup.
One window will already pass by the start of next season. The Wild will need to count on repeat seasons from pending restricted free agents Kirill Kaprizov, Kevin Fiala, and Joel Eriksson Ek. Kaprizov is likely to win the Calder Trophy for the best rookie in the NHL, and Fiala has quietly had a strong follow-up season to his breakout last March. Eriksson Ek, perhaps the biggest surprise this season, is having a career year and has emerged as the Wild's best center. Optimists will expect each player to take another step next season, but one thing is certain: They won't be nearly as affordable.
Even in a flat-cap era of the post-COVID NHL, all three players are worthy of a decent raise. According to Evolving-Hockey's current contract projections, Kaprizov could net an increase of nearly 789% of his current ELC rate of $925k. In fact, add up each player's increases based on Evolving-Hockey's projection model, and Minnesota's current spend on those three players jumps from $5.4 million to $18 million — a new commitment of $12.6 million on average annual value.
This means that there's pressure on young players like Matt Boldy and Marco Rossi to perform early. If the goaltending, Fiala, Kaprizov, and Eriksson all remain the same, attaining top-level production from players while they're on affordable entry-level contracts is going to be paramount. It gets increasingly more difficult to win when the core of the team makes $5-plus million per season. Roster flexibility becomes more rigid when contracts become more expensive to move, or if there are protections attached to them. It's not illegal for young players to come up and immediately produce, but the Wild must hope they can hit the Daily Double with Boldy and Rossi right away.
To get the most out of Rossi and Boldy, the Wild will need to put each player in a role that makes them successful. If there's one thing head coach Dean Evason has been stubborn about, it has been elevating players like Eriksson Ek to more of a scoring-line center role, even as he nears the 20-goal plateau. This is also not to mention that players like Victor Rask and Ryan Hartman are playing out of position. If the youth movement is to come as early as next season, Evason must put each player in a position to succeed. This is one philosophy from the Pittsburgh Penguins that fans must hope Guerin can impart in Minnesota.
It's obvious that this team must continue to add talent and cut some of the fat from the lineup. The flat cap is going to make trades and free-agent signings way more difficult. The Wild are going to have to rely on their drafted talent to take them to the next level. And they'll need to capitalize on that talent while it's still affordable. The Wild tried to supplement their young crop of prospects with expensive free agents the last time they had promising prospects. Now that the team is primed to officially move on from that failed attempt, they will have to deal with raised expectations once again.