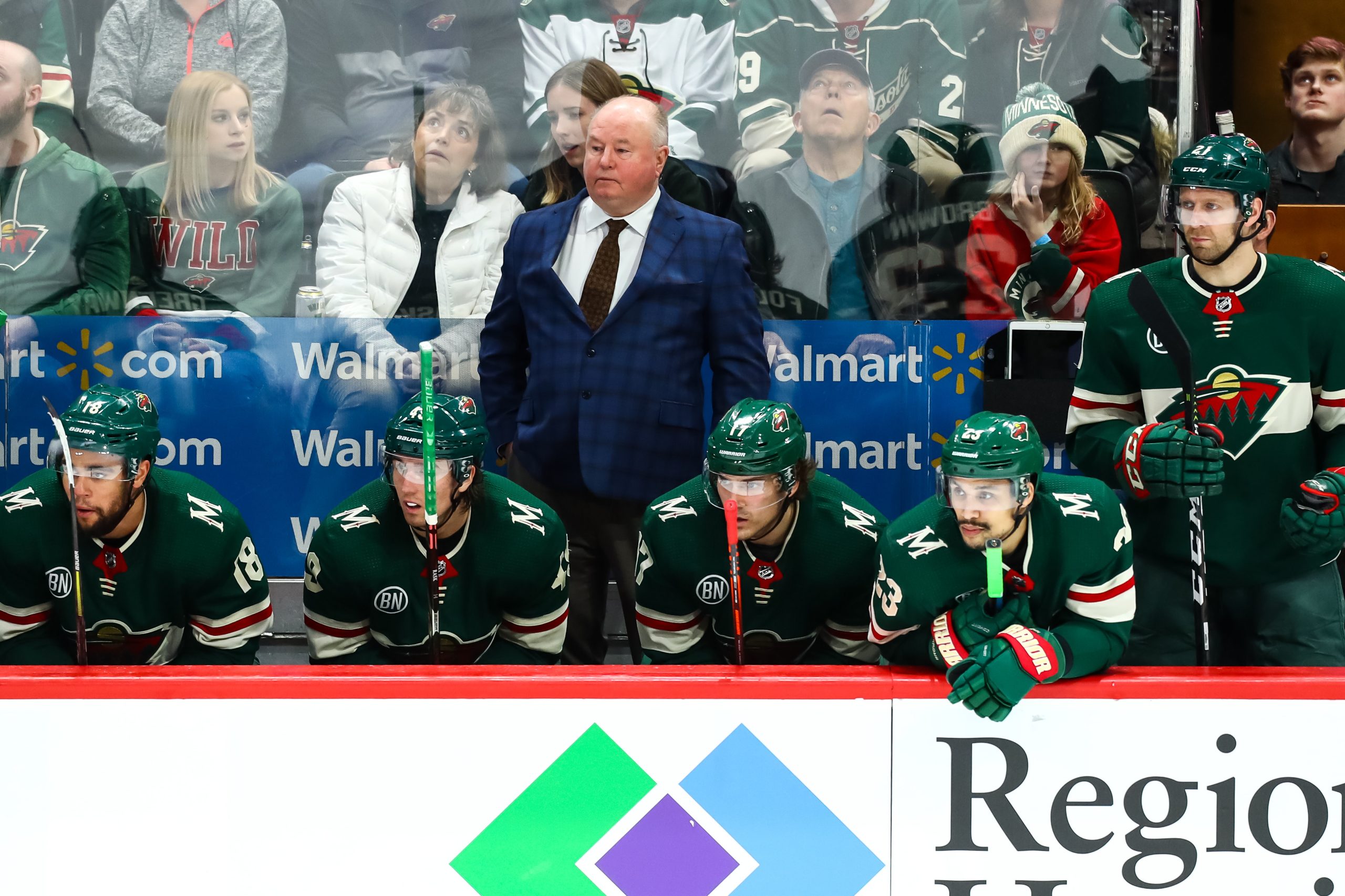 It's another Friday mailbag! The Wild are still in the midst of a general manager search as we get under a month from training camp. Let's take a look at what's on your mind this week.
Correct. I wrote about Waddell's history last week with more of a focus on his Atlanta days. From drafting to trades, his tenure did that franchise absolutely no favors, and in some way probably led to their move out of Georgia. Everything Waddell did last season was absolutely gold, but how many times can you fleece a GM for not scouting a player like he did in the Rask-Niederreiter trade?
This one is tough because GMs getting their second kick at the can generally don't hire back a coach. So in the instance of Ron Hextall, I would be very shocked if there was a reunion with Dave Hakstol. Giving a GM a second chance allows them to explore the coaching market more (see: Chuck Fletcher and Alain Vigneault in Philadelphia). There aren't many great options still out there for coaches with it being Aug. 16, so a new general manager is likely to retain Bruce for most, if not all, of the regular season. It would probably take some miracle work by Boudreau to earn a new contract after this year, as he will now be on his third GM since being hired in 2016.
https://twitter.com/T4NG0D0WN3R/status/1161669549961428992
Paul Fenton is on your doorstep demanding to tell you that analytics are crap.
But to be serious, if someone of an analytics background -- Eric Tulsky and Tyler Dellow come to mind -- were to be in charge of roster construction, I think you would see the Wild load up with all of their young players in the premium positions. Much of the data these days says that players over 30 are such a gamble and start to decline. Players who are on entry-level deals or second contracts tend to be much more productive, so that would be the instant change you would probably see with the Wild.
I would tear it down. Plain and simple. I would trade assets for as many futures as I could then invest heavily in the draft. The Wild have not drafted higher than seventh since 2005 -- Mathew Dumba was drafted seventh overall in 2012 -- and their prospect pipeline is in bad need of repair. Stock up on draft picks and hope you can find some luck in the lottery. It's not an appealing plan to the ticket-buying public, but at least it's a plan unlike the previous general manager had.
Also, I would make sure the analytics department is rebuilt. Heavily rebuilt. There is about to be a great infusion of new data in the league with player tracking, and it is essential that the team have a strong presence in that area.
They tease us, like always, by showing signs of promise and playoffs before a Dubnyk-led swoon absolutely destroys the season and the Wild draft 12th again.
I'd make peace with A.C. Thomas and bring him back. While also dumping a truckload of cash on his doorstep.
If he still declines, I move on then unretire the No. 1 from the Xcel Energy Center rafters.
Yes, as we saw Wednesday, Roberto Firmino is essential to the Liverpool attack. His creativity always somehow frees up Sadio Mane and Mohamed Salah which often leads to Liverpool goals. If there was one player in the starting eleven that is irreplaceable, it is Bobby Firmino.
Charlie Beattie.
Never Miss an Episode of Giles & The Goalie!
http://zonecoverage.com/wp-content/uploads/2016/05/itunes.jpghttp://zonecoverage.com/wp-content/uploads/2017/05/Podcast-header-Image-City-1.jpg