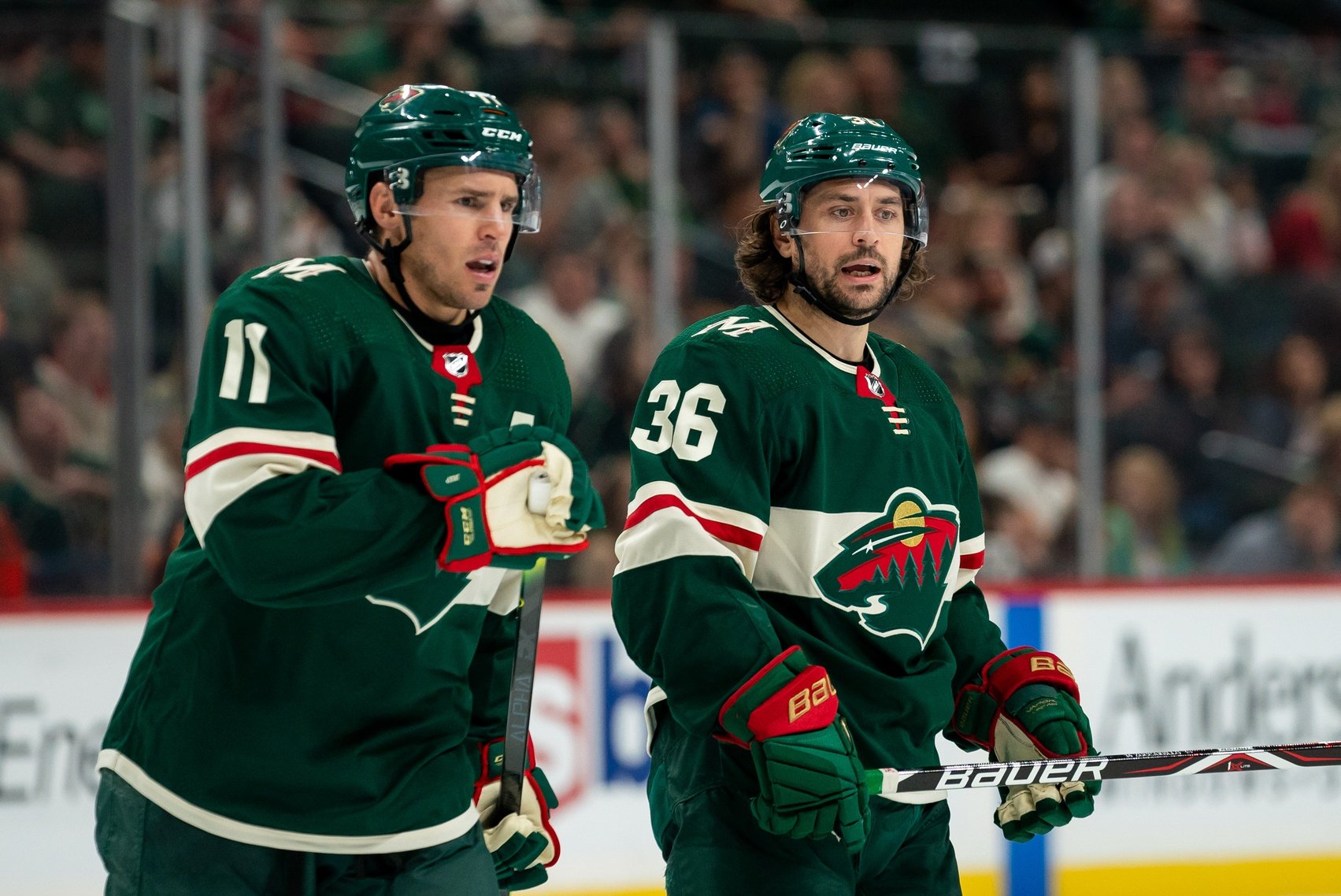 Greetings from high above the skies. I write this as I head to get one last vacation in before the hockey season starts in humid Orlando, Fla.
Apologies for the lateness of this mailbag, as this was supposed to come out LAST FRIDAY, but I got sidetracked with some other things over the past week. So without any further wait, here is this week's mailbag.
This is a great question. A lot is riding on Luke Kunin, Jordan Greenway, Joel Eriksson Ek, Kevin Fiala and Ryan Donato to perform this year mainly so the Wild can get back into playoff contention. However, for those who do not perform, it's likely one of them gets moved in order to make room for Kaprizov. One way or another, someone is getting moved to clear a spot in the top six for him. He's not coming here to play bottom six, and he sure isn't coming here to start the season in Iowa.
"How far away are they from contending? Convince me why we shouldn't trade everyone and start over?" - John C., Las Vegas
There are a lot of ifs that have to go the Wild's way this season for them to contend. Young players taking major steps forward. Goaltending playing well above average. Injuries not factoring in too much this year. It's hard to see the Wild being anything but a bubble team for 75 percent of the year before fizzling out at the end.
Honestly, I think I just talked myself into thinking they need to start over.
"Will the goal song be different this year?" - Jamie D., Eagan
Unfortunately not. Remember that one season they played Prince?
"Why did they hire Paul Allen?" - Tom K., White Bear Lake
Last week the Wild made an announcement that they were going to have rotating play by play guys this season when Bob Kurtz is not available, mainly on the road. The team also announced that they will have a rotating cast of color commentators in the TV booth alongside Anthony Lapanta.
I honestly see the radio guys who are filling in for Kurtz as potential replacement nominees for when Bob retires, with the exception of Paul Allen. That is not meant as a knock on Allen, but more of a hindrance with his radio schedule as the play by play voice of the Vikings. With Allen playing an integral role as a radio host on the Wild radio broadcast partner, I'm not surprised they got him a few games this season. But look for the others to be potential replacements long term.
"What's the ceiling? What's the floor?" - Chris L., Minneapolis
This team's ceiling is a Wild Card playoff team. I don't see them as anything higher given the incredible teams in the Central Division. It would take otherworldly performances by at least five players, most notable Devan Dubnyk, to get the Wild any higher and I just don't see it.
Meanwhile, their floor is another mid-tier lottery team, which is the most likely outcome. So expect another first-round pick in the 10-12 range next summer.
Vanek is available! Unfortunately, the Wild are not interested in bringing him back. He would make a cheap decent scoring option for someone out there.
Be patient and make the right moves, not ones that just destroy the core of this team. Also, focus heavily on draft and development. Make home run swings with draft picks.
No, Nino is not coming back. But we have another three years of Victor Rask to make us feel better!
Absolutely not.
Never Miss an Episode of Giles & The Goalie!
http://zonecoverage.com/wp-content/uploads/2016/05/itunes.jpghttp://zonecoverage.com/wp-content/uploads/2017/05/Podcast-header-Image-City-1.jpg