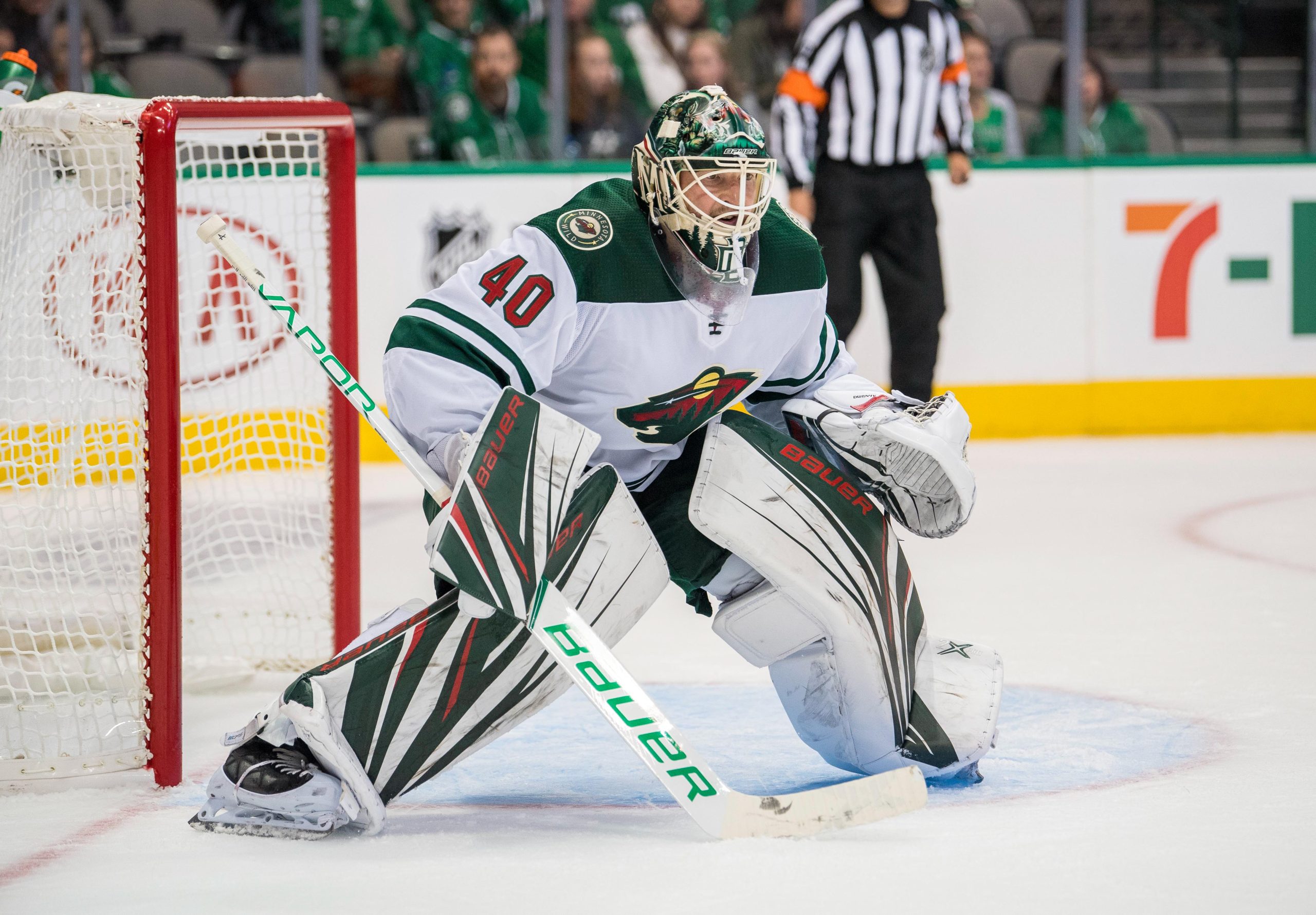 The Minnesota Wild made a significant move on Friday, firing head coach Bruce Boudreau the day after a 4-3 shootout loss to New York. For reaction to the news, click here. For other Wild topics, check out Giles Ferrell's mailbag below.
Scott is out here asking the tough questions! Honestly, I would have to say no. Dubnyk will enter the final year of his six-year deal in 2020-21, and he does have that limited no-trade clause where he can list 12 teams he cannot be traded to without his consent. So in essence, Dubnyk could list 12 teams that are in need of goaltending that he can't be traded to and kill any chance of the Wild moving him in the offseason.
With that said. though, there is quite a market for goaltenders in the offseason. Braden Holtby and Corey Crawford are the marquee UFAs and Matt Murray is a marquee RFA who could theoretically be moved by Pittsburgh in the offseason. Why does this relate to Dubnyk? Well, to be blunt, Wild goaltending has been pretty abysmal this season and really has torpedoed their playoff hopes. If Bill Guerin was really enamored with a goalie out on the market, he could buyout the final year of Dubnyk's contract, saving the team some cap space and a roster spot at a considerable bargain.
[caption id=attachment_61091" align="alignnone" width="2582]

via CapFriendly.com[/caption]
Odds are still probably low of this actually happening, but there is a chance for it.
If the Wild somehow sneak into the back door of the playoffs, they are more than likely going to go up against the winner of the Central Division. Whether that is St. Louis, Colorado, or even Dallas (who has snuck back into the picture), it's just hard to see the Wild winning the series, let alone pushing said series to six or seven games.
But it is the playoffs, and anything can happen on a given night.
Hope someone wants to trade for him badly.
I'm stealing this from Dave, who posed this question on Twitter Thursday night. Unless Marcus Foligno gets an extension with the Wild, I'd have a tough time giving him the 'C' even though he has shown to be captain material.
You know who should get the 'C' next, not that I really care? Jared Spurgeon. Quiet guy. Works hard. Tremendous skill. Always does the right thing. That captain's patch would look great on him.
I exercise my fifth amendment rights on this question.
Alex Galchenyuk might pop up. Maybe Greg Pateryn, too, if someone gets really desperate. But besides those two players and the ones you mentioned, hard to see anyone else getting moved in the next week and a half. All of these players would have to be moved in a perfect deal, as discussed on Tuesday.
No, but he has the most captain material attributes in Wild history. Sorry, Mikko.
Q39 in Kansas City makes the best Old Fashioned I've ever had (and believe me, I've had many of them) and honestly it's the drink I think of first when it comes to best ever. If I could, I'd fly a bartender from Q39 in for my wedding in two months just so I could have one in my hand at all times.
Worst drink? Is there such a thing as a bad drink? I joke.
There was a Sam Adams chocolate cherry beer I had once. Couldn't finish it. So heavy, and the flavors weren't going together like I thought they would.