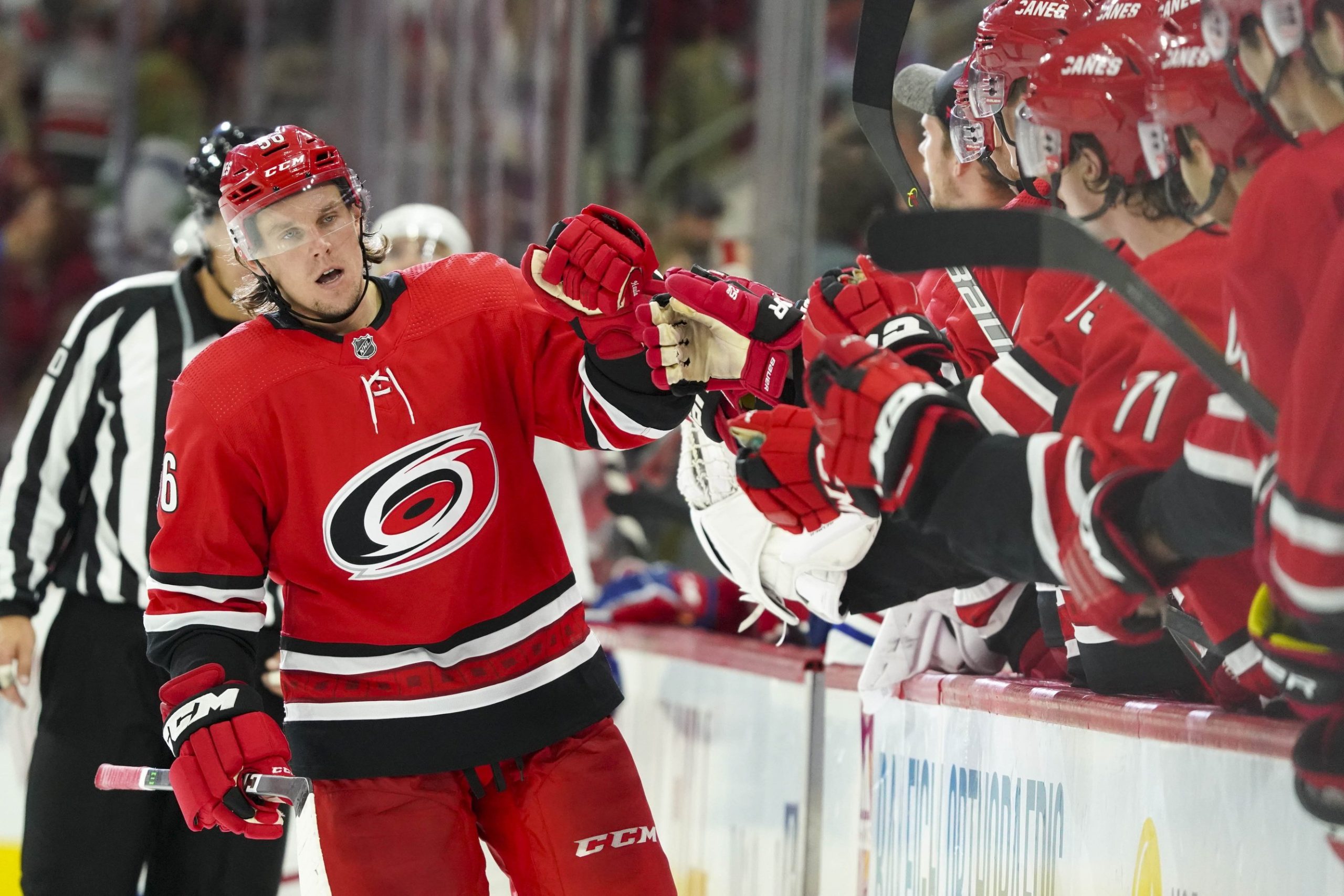 A happy Friday to you all! Hopefully, you did not indulge too much on Halloween candy this past week and more specifically last night. For those of you in a sugar detox today here is the long-awaited mailbag!
What a great question. However, there are two parts to said question. Should the Wild look to bring back Erik Haula next year, yes they need to take a look because their roster is just bereft of centers. However, the Wild may not fit into Haula's price range and/or if he even wants to entertain a return to Minnesota.
Mikko Koivu is probably not coming back next year. Victor Rask is more than likely getting bought out. Is there a future for Joel Eriksson Ek on this team? The Wild could use a center like Haula, but don't bet on a return as he can probably get a better deal elsewhere.
You are not wrong in feeling that the Wild are not giving decent chances to their young players. But when you are loaded with veterans on the roster taking up the ice time you are going to get into situations like this, and the Wild are certainly no strangers to this situation.
But with this start to the season, the Wild are a badly sinking ship. There may come a point when they just play Fiala and all their young kids just to see what they have, which is not a bad thought. But that's probably not happening until later in the season when the Wild have completely drifted away from the playoff picture.
https://twitter.com/thebojenkins/status/1189900746491338752
Going back to the question before, the Wild will probably have a point this year when they just play all the young kids in premium positions to see what they have so that Bill Guerin can evaluate who he wants to keep around. With that said, I don't believe any of them are gone by the deadline. I do believe Fiala and/or Donato get moved prior to next season. The team has to clear space on the wing for Kirill Kaprizov, and with the back and forth scratching of those two, it makes sense that the team just moves on.
Maybe I should just list the players I have been impressed with this season. Brad Hunt is doing pretty well!
YES! Devan Dubnyk has been not good, like at all. Alex Stalock has been above average but how long will it be before he comes back down to earth? The Wild have always relied on goaltending, and when it's bad, the team is bad. They need better goaltending badly. Speaking of, goaltending prospect Hunter Jones is doing well!
I don't see this as a bad thing. If he keeps getting breakaways, he will eventually start scoring. Jason Zucker is not a top-end goal scorer, but he is a 25-30 guy. So again, the more chances he gets on breakaways, the better for his goal total.
Bruce Boudreau loves to line juggle. It's his calling card along with his wit. It won't be long before the line gets juggled around. As for Gerry Mayhew, he deserves another shot. He killed it in Iowa this week. Maybe don't strand him in the press box when he gets called back up.
Minnesota
Optimistically, next year? Kaprizov is here, and if Matt Boldy continues to kill it this season maybe he comes to the team too. But yeah, probably will be 2-3 years before the Wild become serious contenders again if they have everything go right. It might even be longer if the goaltending situation can't figure itself out.
Reese's
That's the only one worth caring about. Hehe.
---
Never Miss an Episode of Giles & The Goalie!
http://zonecoverage.com/wp-content/uploads/2016/05/itunes.jpghttp://zonecoverage.com/wp-content/uploads/2017/05/Podcast-header-Image-City-1.jpg