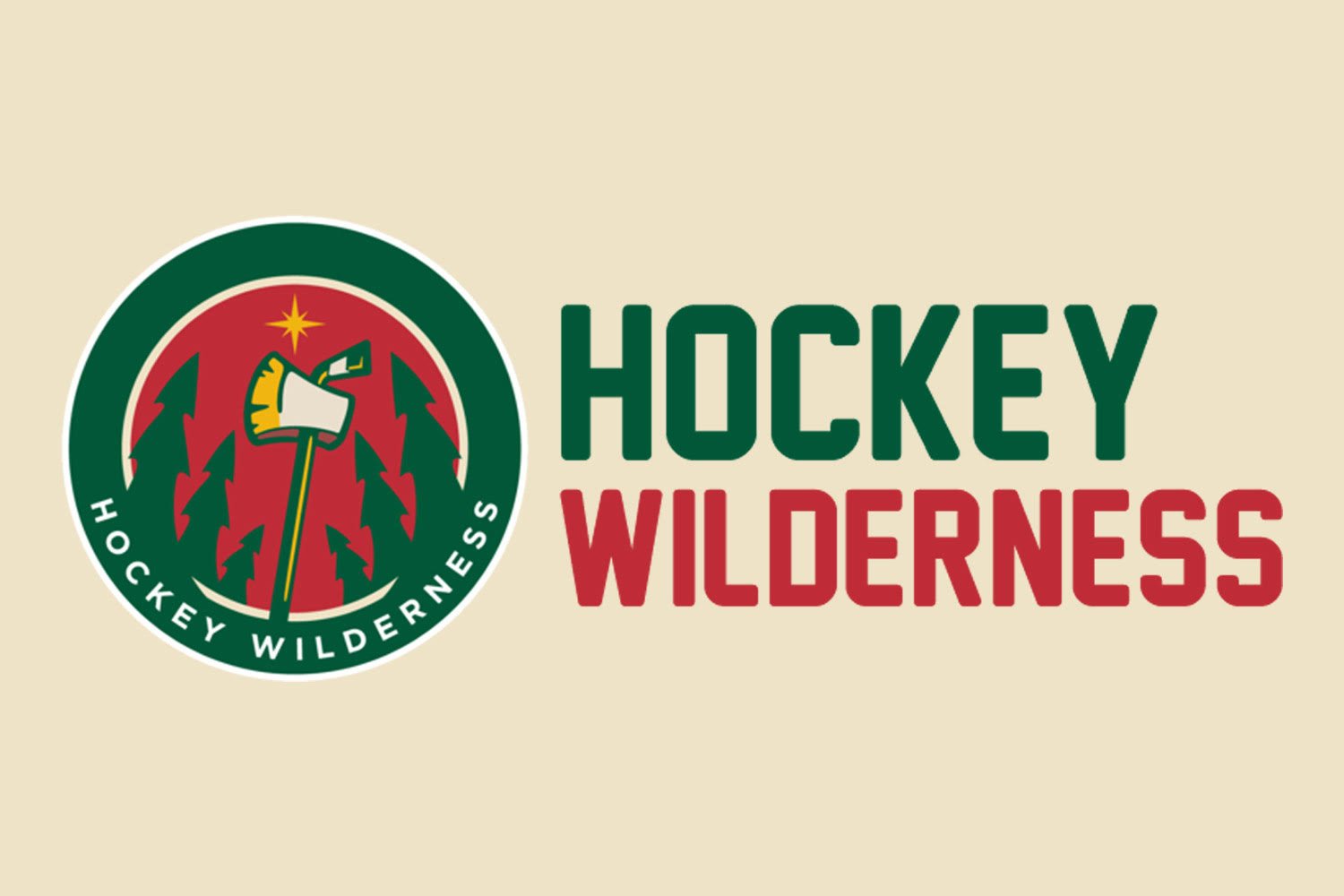 MINNESOTA WILD VS COLUMBUS BLUE JACKETS
7:00PM Central, Xcel Energy Center, St. Paul, Minnesota
TV: Fox Sports-North
Radio: KFAN 100.3 and affiliates
Streaming: Fox Sports Go app
If you're attending tonight's game, please be sure to bring bottled water to donate to the American Red Cross and its disaster relief efforts.
Where do we begin? Thursday was a good and also very bad day for the Minnesota Wild, who seemingly accomplished the impossible by pulling off a victory in Chicago in a game that ended with the visitors hobbling home with three fewer forwards. This brought the total occupancy of the Marian Gaborik Groinal Memorial Infirmary to five of the team's top nine forwards. The news didn't get better yesterday, as the prognoses for the Wild's most recently wounded were not exactly positive.
With the Wild finally making its home debut tonight against the Columbus Blue Jackets, it will dress a forward lineup that is reminiscent to that of what we saw a couple weeks ago, when we were wading through the never-ending cesspool that was the 2017 NHL Pre-Season, brought to you by the good people at Ex-Lax. That's Ex-Lax, the most reliable laxative for gentle, overnight relief. That's right, folks. The lineup for tonight and for the foreseeable future will not be quite as… solid… as we're used to seeing in the regular season for the Wild. 
Luke Kunin, Christoph Bertschy, Zack Mitchell, and Landon Ferraro were all recalled from Iowa, and are all expected to play tonight. Mike Reilly, the only defender who didn't require waivers to get to the AHL, was sent down to make room for the forward call-ups, meaning Gustav Olofsson will likely play a regular shift. As Samuel L. Jackson once wisely said, "Hold on to your butts."
Next man platoon up!
COLUMBUS BLUE JACKETS
The Blue Jackets again look like the real deal. They are out of the gates with a 3-1-0 start, with their latest win coming last night on home ice against the New York Rangers. Artemi Panarin, acquired via trade with Chicago for Brandon Saad, had his first goal as a Blue Jacket in that contest, and it was a doozy.
This guy is electric, and in Columbus's eyes, he represents the type of player that this team was lacking to get itself over the hump of playoff success.
If you look at the rest of the squad, those who believe Columbus could go on a Stanley Cup run this year may end up being right. The CBJ's have the defending Vezina Trophy winner in Sergei Bobrovsky, two of the league's best young blueliners in Seth Jones and Zach Werenski, and a few bona fide stars up front who are surrounded by a deep supporting cast that fits well in a John Tortorella system.
This is not a team to be trifled with, but Minnesota is fortunate to be catching this particular opponent on the second game of back-to-backs with travel. Since Bobrovsky played last night and faced 38 shots, we will likely see 23-year-old Joonas Korpisalo, who gave up five goals on 29 shots in his first and only appearance so far this season. Despite Bobrovsky facing 38 shots last night, he will start again tonight, as per Jessi Pierce of NHL.com. That's too bad. Fortunately for the Wild, though, one man's lack-of-Boone is another man's boon, as Columbus is without the high-scoring Boone Jenner. Get it? I'll show myself out.
STORYLINES
Luke Kunin makes his NHL debut tonight for the Wild. At just 19 years old and having already made it very difficult for Minnesota to cut him from the initial roster out of Training Camp, this kid is going to be special. He's a leader, a hard-nosed and two-way player, and with laser focus, he does pretty much everything right. Wild fans are right to be excited about this prospect, who now has an opportunity to take hold of a roster spot and simply refuse to relinquish it, even when the core players get healthy again. In two games with Iowa this season, Kunin has a goal and an assist.
Bertschy, Mitchell, and Ferraro all had decent appearances in Camp, making themselves known to the brass as second- or third-tier call-up options. It's doubtful that Chuck Fletcher anticipated having to go into that third tier before his team's home opener, but here we are. Ferraro is the seasoned veteran of the group, with 75 NHL games under his belt between Detroit and Boston, while Mitchell and Bertschy have eleven and eight NHL games respectively, all with the Wild. Our resident Iowa beat writer, @dsm_captive, reports that Ferraro has been good, Mitchell has been "meh," and Bertschy has been all over the place in Des Moines so far, so we'll see how that goes. As an aside, did you guys see @dsm_captive's story in The Athletic? How cool was that?!
As for the Wild players that both started AND finished the game in Chicago on Thursday, Chris Stewart scored twice, meaning he STILL leads the Wild in both goals and points, as we all anticipated coming into this season. But Stewart was also the benefactor of outstanding play by Jason Zucker, who seemed to instantly realize that with Charlie Coyle and Nino Niederreiter going down in very quick succession, it was time to flip a switch and simply take over the game, demonstrating in the process that he cared very little about whether or not he did so legally. Yes, he was probably offside on his set-up for Stewart's go-ahead goal, but soon after that controversial tally, he made an unbelievably creative individual effort to wrap the puck around Corey Crawford's outstretched pad and bank it in off of the Chicago netminder's other leg. It was like Zucker looked down the bench, figured out how short the team suddenly was and said, "Uhhh… guys! It's cool, I'm just gonna like… go… take care of it!" And… like… take care of it he did.  
INJURIES
Get comfortable, because it's time to talk about the Wild's injuries. Zach Parise is still participating and skating. He was one of just three players on the ice shooting on Alex Stalock yesterday, but he still won't play tonight. Per Michael Russo of The Athletic, Marcus Foligno broke his face and will miss at least a week. Nino Niederreiter will miss at least three weeks due to his high ankle sprain. Charlie Coyle broke his fibula and will miss between six and eight weeks. Coyle was placed on LTIR, which is what created the cap space for the call-ups. I don't want to talk about Mikael Granlund's groin anymore, but he is still out as well.
Jenner is out with a back injury for Columbus.
The Gamethread will post at 6:30PM Central. Here's the Wild lineup, as tweeted by Mr. Russo, while the Columbus lineup is brought to you by DailyFaceoff.com.
WILD LINEUP
COLUMBUS LINEUP