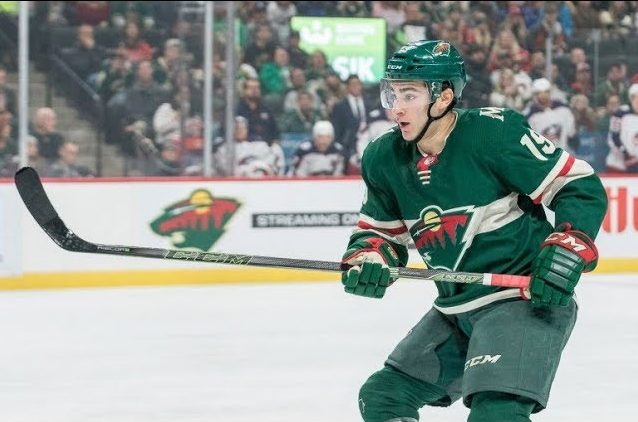 The Minnesota Wild announced Monday that rookie forward Luke Kunin will miss the remainder of the season with a torn ACL in his left knee.
Kunin was just in his second game back with Minnesota on Sunday -- after spending three-plus months in Iowa -- when he suffered the injury against Detroit. The injury will keep him out seven months, as he will undergo surgery in the next few weeks.
The 2016 first round selection had two goals and two assists in 19 games with Minnesota this season. In January, Kunin was selected to the 2018 AHL All-Star Classic as the Iowa Wild representative. Kunin had tallied 10 goals and nine assists in 36 games with Iowa this season.
Stay up to date on the Wild with the Giles & the Goalie Podcast!