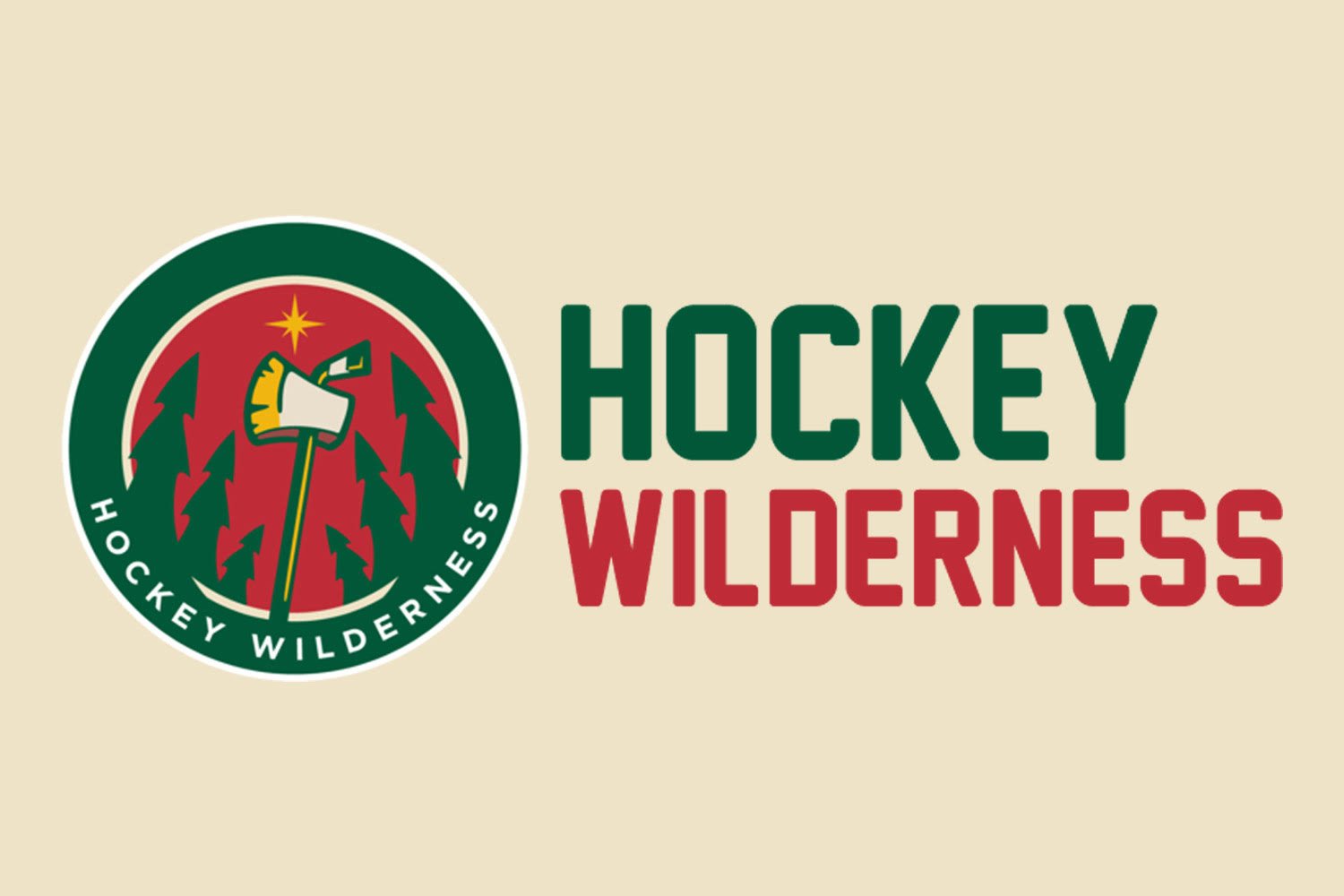 I'm not going to spoil the list ahead of now, but I think that Hockey Wilderness got a lot right with this year's Top-25 Under-25.
But this? I'm afraid to say that this isn't one of those days.
Usually being a first-round draft choice gets a you a lot of equity in these rankings. Sometimes that isn't warranted (Remember! Colton Gilles was a first-round pick!), but it often is. But for some reason, Hockey Wilderness voters didn't appear all that high on Kunin, ranking him 14th on this year's list (and 8th among Wild prospects).
I'm here to change that thinking. Kunin should have not only cracked the Top-10, but he also deserves to be in the conversation to be in the Top-5.
Why? Because he's a great prospect.
"Well, OK," you may ask, "You can say he's great all day long, but why is he such a great prospect? "
Let's get to work.
The Skills
Kunin gives the Wild something that they had too little of among their prospect ranks- game-breaking potential. I don't want to get too hyperbolic here- he's not going to be a super elite prospect on a Jack Eichel level. But the skills are there for Kunin to be a difference-maker in the NHL.
Kunin has an extremely well-rounded offensive game, which is highlighted by his shot. Not only is his shot capable of beating goaltenders, but he is able to find open space and use it often. He also has speed that ranges from very good to elite (depending on who you ask), which is something that's been missing in the Wild's system since Erik Haula and Jason Zucker were prospects. He's a capable playmaker as well, but his bread-and-butter has been scoring goals.
Kunin may lack the power game of physically imposing prospects like Alex Tuch and Joel Eriksson Ek, but he makes up for it with his tenacity. Kunin isn't afraid on the ice and is relentless in going to the net for scoring chances.
While this sounds like a bit of a departure from the Wild's tendency to draft two-way players, it isn't. Kunin compliments his offensive skills with a sound defensive game. Kunin has really good defensive instincts and is dogged on that side of the puck, willing to put himself at risk to do what needs to be done.
In practice, his defense gets mixed reviews, but you must remember that he was the youngest player in college hockey, playing against older and stronger competition. The smarts are there, as is the will. With added strength, he should provide value in that area of the game.
In addition to his on-ice skills, he gets rave reviews for his make-up. He's said to work extremely hard on and off the ice, and is generally praised for his leadership abilities. He was Captain of the US Under-18 team two years ago, despite being behind Auston Matthews and Colin White on the depth chart. Just as impressively, he'll wear the "C" for Wisconsin as a sophomore, which is a rarity in college hockey.
If everything goes well, Kunin has a chance to be the Wild's best player. But given his wide variety of skills and intangibles, he should have a high floor, being a solid player even if he doesn't max out his potential.
The Production
OK, so Kunin has skills. But how do they translate to the college game?
Quite well, actually.
Kunin scored 19 goals and 32 points in 34 games for Wisconsin. That put him 8th among NCAA freshmen in points, and behind only Kyle Connor and Brock Boeser in goals. That's quite a remarkable feat for the youngest player in college hockey.
But it's not even just the goals. Despite playing for one of the worst teams in the Big Ten, Kunin was a constant threat to score. His 3.74 shots per game trailed only Kyle Connor among freshmen, and only by a very small amount.
But let's put his accomplishments in a context that all Wild fans should appreciate. Here's what each Under-25 Wild forward did in their freshman season in college (where applicable).
As you can see, Kunin's production rivals- if not outright exceeds- everyone on this list, despite being the youngest of this bunch. Simply put, Kunin is more advanced at this point in his career than any of these players were at age-17. His production in college hockey for his age isn't at the level of, say, a Jack Eichel, but it's elite in it's own right.
Going forward?
What's especially interesting about Kunin is his improvement from the first half to the second. In Kunin's first 17 games, he scored 6 goals and 5 assists with 3.17 shots per game. He exploded in his final 17 games played, notching 13 goals, 8 assists, and a whopping 4.65 shots per game. Development isn't always linear, but if Kunin were able to put together that stretch over a 40-game season, it would result in a 30-goal, 50-point year.
Everything is in place for Kunin to become an impact player on both sides of the puck. This combination of potential and production means that Kunin deserves to be rated much higher than #14 on this list. But no matter. If he indeed takes the next step this year, he'll be challenging for the top spot next September.