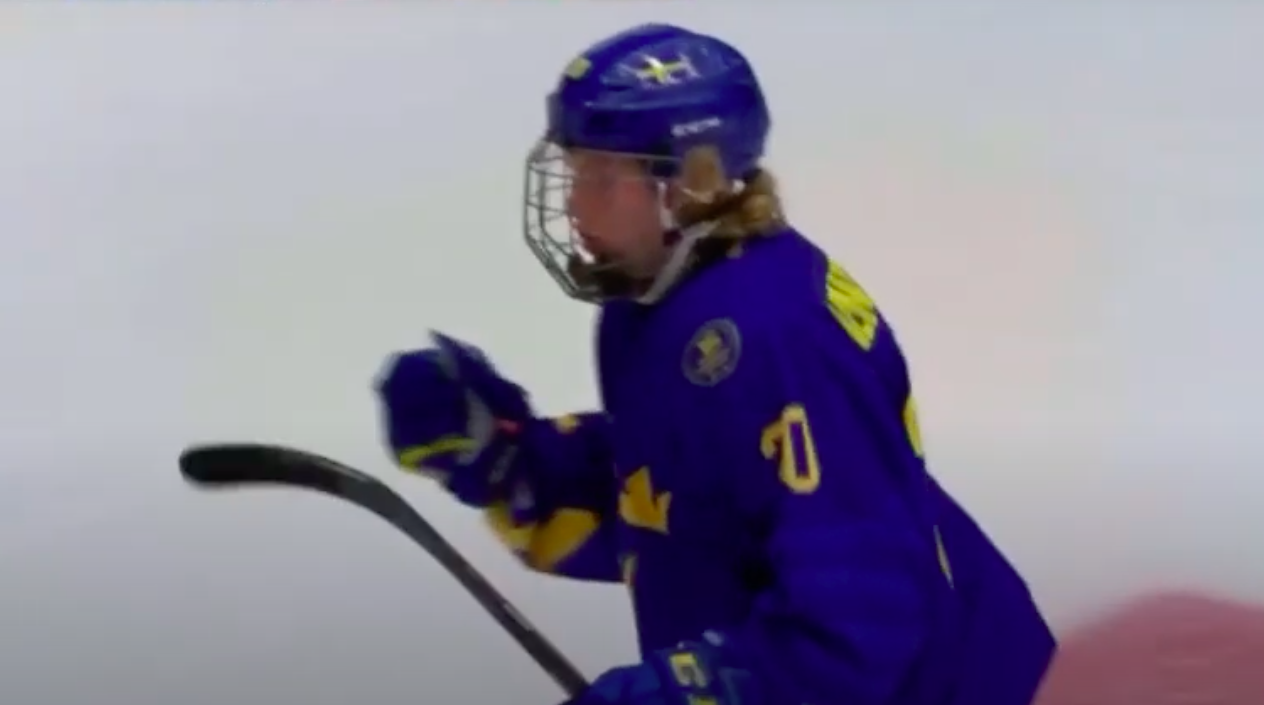 Teams always talk about need leading up to the draft, especially with a high first-round pick. The top of the draft is full of prospects capable of making a near-immediate impact. That means a general manager can potentially solve a roster problem quickly and cheaply.
The Minnesota Wild enter the draft with the ninth overall pick and no shortage of needs to address. Their top center is currently Marcus Johansson, a winger who fizzled playing down the middle in Buffalo last season. Goaltending is a big concern, with no clear answers in the immediate or long-term. You could even argue that their aging defense could use some young blood.
The only place Minnesota is set at is at wing. They have top young players Kevin Fiala and Kirill Kaprizov heading into next season. They have veterans like Zach Parise and Mats Zuccarello and young players in Jordan Greenway and Luke Kunin. They even boast top wing prospects in Matt Boldy and Adam Beckman.
However, Minnesota's biggest need is talent, which transcends position. Yes, filling a hole on the roster would be a massive help, but what would you rather have? A solution at, say, center? Or a top-3 talent in the draft?
The answer has to be the latter, which is why the Wild should look at any opportunity to land Lucas Raymond on Tuesday night.
New Wild Head of Amateur Scouting Judd Brackett is most famous for two picks. The first was snagging Elias Pettersson, the best player in the 2017 Draft, at pick No. 5. The next was scooping up Quinn Hughes, arguably the best player in the 2018 Draft, at pick No. 7.
Can he come away with a contender for the best player in the 2020 Draft as well? There'll be a ton of competition for best in this loaded draft class, but Raymond has a fighting chance.
When the puck is on his stick, he's in complete control of the game. Raymond has elite skill and is able to beat defenders in a number of ways. He can go around defensemen with absurd dekes and dangles, and he's capable of identifying passing lanes few others can see.
Raymond may not have great top speed, but his skating is still an asset in the offensive zone. The combination of his hands and skating burst makes him very slippery and allows him to hold onto the puck as plays develop.
Elite Prospects not only praises the ability to dictate the tempo of the game with his skating, they also laud his ability to control the puck. "Raymond can handle at his top speed, can shoot through his top speed and he can distribute the puck at his top speed." Straight-line speed is nice, and perhaps Raymond can improve his with added strength, but his ability to play fast is special.
All those things are reminiscent of Pettersson. He was also seen as skilled but not particularly strong or fast, and he worked out okay. It's hard to compare their draft years because Raymond played limited minutes in a higher league, but their scouting reports are a near match.
Filling a Need on the Wing
Again, just because Raymond doesn't play a position Minnesota needs doesn't mean he doesn't fill a need for them. We're not talking merely his talent, either. Raymond offers something the Wild don't have enough of.
Beyond the eternal hunt for a center, Minnesota has searched for a player of Marian Gaborik's caliber for a decade -- someone who can break games with easy goals. Through the years, Minnesota's tried adding Martin Havlat, Devin Setoguchi, Dany Heatley, Jason Zucker, Charlie Coyle, Parise, Jason Pominville, Nino Niederreiter, Thomas Vanek and Eric Staal. Each player had varying levels of success in Minnesota, but none were true gamebreakers.
Maybe the Wild finally have that in Fiala and Kaprizov. What's been neglected, however, is someone who breaks games with their playmaking. There's been a focus on shooters and players who can create their own shots. What about players who can create shots for others? Someone who sets up easy goals for teammates, rather than hoping they materialize out of thin air?
The only elite playmaker during that time was Mikael Granlund, who is long gone. Without Granlund, Minnesota lacked anyone who could quarterback the power play outside of Fiala and the maddeningly methodical Ryan Suter. Raymond can fill that void and has the vision to inject much-needed creativity and dynamism to the Wild power play.
Raymond could easily form an elite winger battery with either Fiala or Kaprizov. Imagine how much better Fiala's playoff performance against Vancouver would have been if Raymond was there to act as a secondary puck carrier and distributor? Instead, Fiala had to do everything himself and became visibly frustrated throughout the series.
Lastly, for the center-minded crowd, Raymond would also free Minnesota to trade one of their prized wingers for an elite center. Just some food for thought.
Can Minnesota Get Him?
Brackett and GM Bill Guerin would have to be both lucky or aggressive, and probably both, to draft Raymond.
Most mock drafts have Raymond going between the fifth and eight overall pick. Most scouting services have him as a top-5 talent, with only TSN's Craig Button ranking him ninth. Weird stuff can happen in the draft, and draft boards of individual teams often buck consensus. It's possible that a few surprises could let Raymond slip to the Wild at nine, but it's not likely.
It's much more likely that Minnesota would have to trade up to get him. Ottawa and Anaheim are rumored to be looking at trading down from fifth and sixth overall, respectively. We looked at the cost of moving up there and concluded that such a move would probably the Wild's second-round pick (39th overall).
Is that cost worth making a move for Raymond? It depends on how Brackett has Raymond rated. If he views Raymond as not being much of a step up from players likely to fall to ninth -- say, Alexander Holtz, Jack Quinn or Anton Lundell -- then, no. Better to take a great player, then get another shot with the second rounder.
Now if Brackett looks at Raymond and sees another Pettersson? Then, yes, that's more than worth it. Any Wild fan can tell you how elusive true star talent is. If Minnesota identifies that "It" factor in Raymond, an aggressive move to draft him won't just look smart, it'll be the steal of the 2020 Draft.