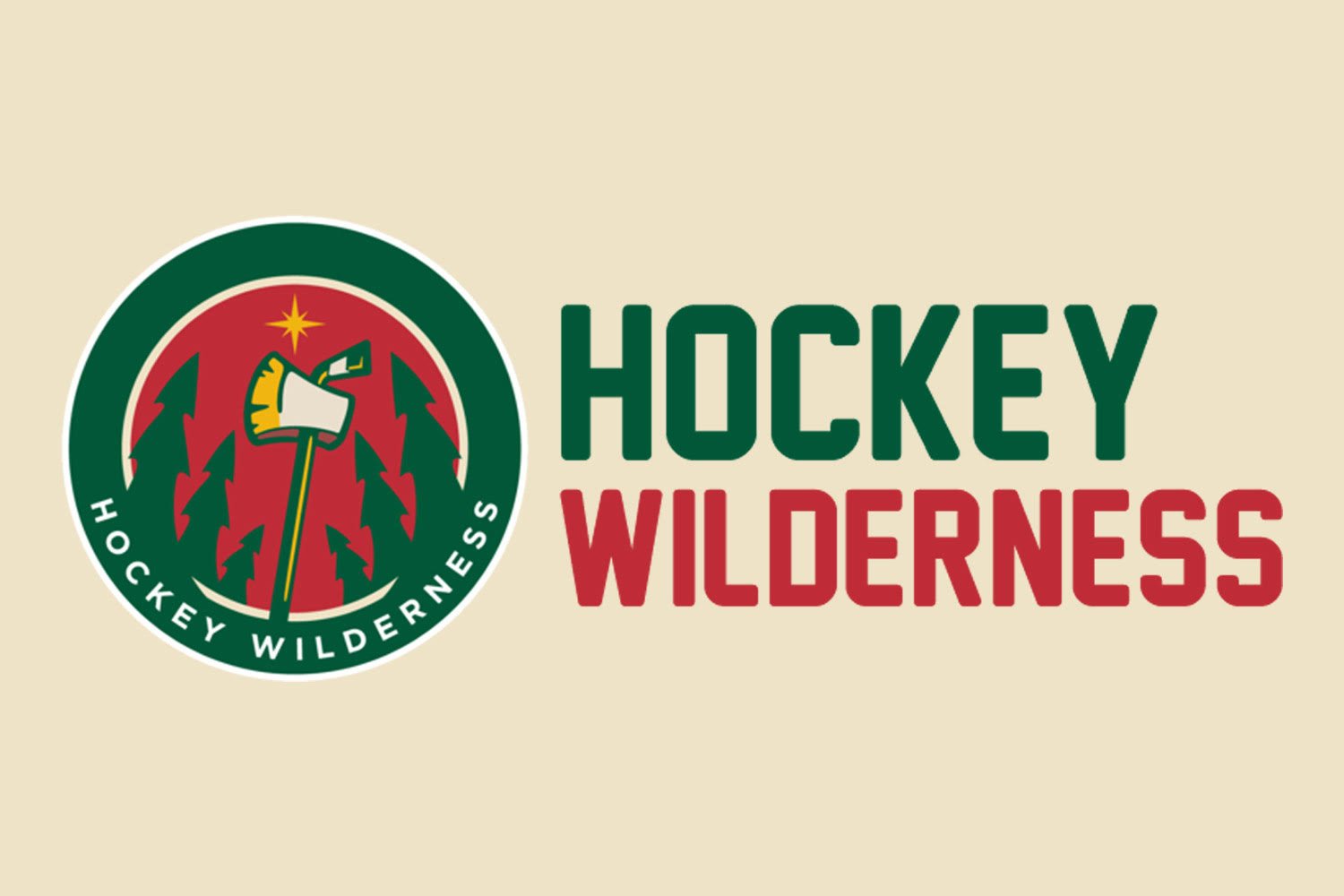 MINNESOTA WILD AT CHICAGO BLACKHAWKS
7:30PM Central, United Center, Chicago, Illinois
TV: Fox Sports-North
Radio: KFAN 100.3 and affiliates
Streaming: Fox Sports Go app
If you were to pick one NHL team against which you would want the Wild to play when it's struggling to find its first win of the season, which team would it be? The Chicago Blackhawks at the United Center, right? Ok, perfect! That's just what Minnesota gets tonight, a chance to take on its divisional rivals on the road, without two key players, and at a time when the Blackhawks have been averaging 5.25 goals for per game and 2 goals against per game. The 'Hawks are 3-0-1 through four games, and Minnesota is 0-1-1...
It will undoubtedly be a tough challenge for the Wild. Here's hoping we don't have to hear Chelsea Daggers too many times, as that song has haunted the dreams of Wild fans far too many times in the recent past. And it's just a stupid... stupid song!
CHICAGO BLACKHAWKS
Before we get started on Chicago, if you want a more in-depth look at the Blackhawks, I invite you to read my Season Preview from last week.
I had the pleasure of visiting Chicago this past weekend, and while I was there, I made a "mayor's bet" with my friend, Billy Juggins (that's not his real name... it's just what we call him for undisclosed reasons). Billy happens to be a life-long Blackhawks fan, not a bandwagoner like many in that town. The wager is as follows: if Marian Hossa plays another game in the NHL, I will go to a Wild/Blackhawks game at United Center, wear a Blackhawks jersey, and cheer for Chicago. If he never plays another game in the NHL, then Billy will come to a Wild/Blackhawks game at the X, wear a Wild jersey, and cheer for the Green 'n' Wheats.
The fact that Billy was so confident that Hossa will play again is a good indicator that Chicago fans have a different and very rose-colored understanding of the Hossa situation when compared to the opinions of other teams' fans. Circumventing the salary cap by placing a 38-year-old—who was probably ready to retire anyway—on long-term injured reserve seems very shady to the rest of us, while Chicagoans believe that this is not just a cap-saving move, but rather a tragic situation in which a star is being forced to "miss" a season of hockey against his wishes. I'm not usually a betting man, but I feel pretty confident that we won't see Hossa again and that the Blackhawks have swindled us.
After an embarrassing sweep at the hands of the eventual Western Conference champions in the first round of the '17 playoffs, Stan Bowman reacted with a series of perplexing but also blockbusting moves. The most notable trade was swapping all-world goal scorer Artemi Panarin for Brandon Saad, who had been a key piece in Chicago's last two Cup wins. Saad is off to a gangbusters start to the season, with five goals and two assists in just four games, including a hat trick in the team's ridiculous 10-1 Opening Night stomping of the Penguins. Saad has looked quite keen to be back in the Windy City, after two seasons of exile in Columbus.
Saad has been playing alongside Jonathan Toews and Richard Panik, who are both off to huge starts as well, not by coincidence. Toews got out of the gate very slowly last year, scoring just six goals in the first three months of the season, while Chicago struggled to find the right mix of players for his line. Adding Saad back to the team was all about finding the right linemates for Captain Serious, and so far it's done the trick, as Toews has five points (2-3=5), while the recently re-signed Panik has six (3-3=6).
Keep an eye on 19-year-old Alex DeBrincat tonight, who scored his first NHL goal in Montreal on Tuesday. This kid, tiny as he may be, is going to be a stud.
STORYLINES
The Wild has played just two games so far and is coming off of a very "loosey goosey" effort (Bruce Boudreau's words, not mine) Saturday in Carolina that resulted in a shootout loss. In that game, Minnesota held a two-goal lead, but got badly outplayed and outshot, and eventually relinquished said lead. Minnesota only salvaged a point in the standings thanks to a controversial Mikko Koivu goal with .3 seconds left on the clock. Fortunately for Boudreau, he's had almost a week of practice since that poor defensive display to clean up some of the Wild's bad habits in preparation for the 'Hawks, who appear to be firing on all cylinders early in the season. Firewagon hockey is not the Wild's style, and there's no chance that Minnesota plays like this all season. The question is how quickly Boudreau and his staff can get the screws tightened on the defensive side of the puck.
Getting into the win column tonight will be made more challenging for Minnesota by its lack of Zach Parise, who has recently returned to practice but is not yet ready, and Mikael Granlund, who is dealing with a groin injury that is now expected to keep him out for at least the next four games. The salary cap situation with these players out short-term is pretty ugly, as Minnesota doesn't have enough room to call up a forward, unless it sends a defenseman to Iowa. Sounds like Bruce will just roll with 11 forwards tonight. This weird schedule over the first three weeks could end up to be a blessing in disguise, though, as Granlund and ZP are actually not missing much, despite the amount of physical time they are both expected to be out.
Chris Stewart has been a bright spot for Minnesota through two games, as he is currently leading the team in both points and goals. I certainly don't expect that trend to continue through the season, but perhaps he was woken up a bit by talk that he could end up being the odd man out after the Wild signed Daniel Winnik, as was speculated by Michael Russo. We've seen some offensive production from Stewart over short spurts in the past, but he tends to score a couple skillful goals at a time and then go silent for extremely long stretches. With Winnik and Marcus Foligno bringing similar styles of play, avoiding those long dry spells will be important for Stewart to stay with the Wild long-term.
INJURIES
ZP and Granny are out for the Wild, as discussed.
Artem Anisimov is day-to-day with a lower body injury. Jordin Tootoo is on LTIR, while Marian Hossa… well… you know.
The Gamethread will post at 7PM Central. Swing on by and chat! Below are the projected lineups, with some help from DailyFaceoff.com. Thanks for reading!
WILD FORWARD LINES
FOLIGNO // STAAL // COYLE
ZUCKER // KOIVU // NIEDERREITER
ENNIS // ERIKSSON EK // STEWART
CULLEN // WINNIK