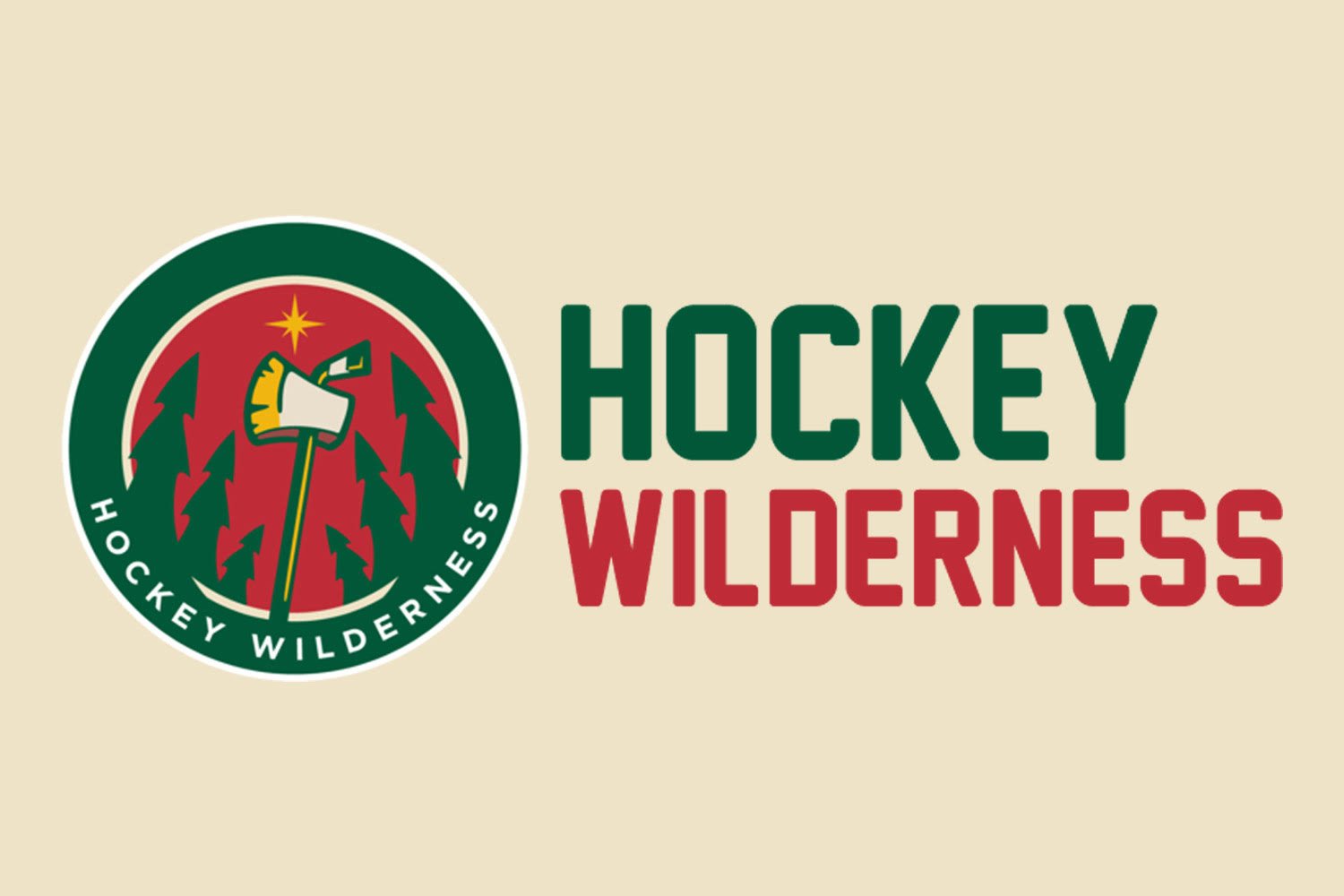 The draft lottery for the 15 teams not making the playoffs has been set and the Wild are locked in at the 12th spot (for now). This year's lottery reveal was about as controversial as they get, with twitter absolutely blowing up over the "leaked" teams that were in the top three. I'm not here to choose a side but can the NHL do anything right?  Even if that was the "luck of the draw" the NHL PR department took a serious hit and the fans across the world were not happy with them.  
Nonetheless, Chicago getting the number three pick and having a less chance than the Wild just makes us all wonder if it's a lottery pick or just given to top markets. Chicago has two bad years and don't make the playoffs and the NHL scrambles to figure out how to get them back on track. It would have been too obvious to give them one of the top two picks given Jack Hughes and Kaapo Kakko are locked in at those spots. It's easier to pencil them in at three and say it's the luck of the draw. Until you publicly show the ping pong balls being drawn and not behind closed doors, it's always going to be a conspiracy. 
Breaking news: Both the Winter Classic and NHL Stadium Series for the 2019-2020 season will now feature the Chicago Blackhawks. The teams originally hosting these games will receive a memo as to why it's important for the Hawks to play instead of them. The NHL has also signed an agreement with NBC and NBCSN to televise all 82 of Chicago's games. On a totally unrelated note, the NHL is now worse than soccer. Yep, you read that right, soccer. 
Am I a salty? You could say that. I guess whatever helps the NHL "grow", right? 
Moving on from this horrible ordeal and focusing back to the Minnesota Wild, they are sitting there with the 12th pick and they desperately need to hit on this player, if they miss this pick, it's over for another couple years. Maybe that's being a little overdramatic, but I don't believe so. This is their highest draft pick since 2012, don't F-word it up. 
Here is how the Wild have fared with picks in the top 15 in years past and their grades.
2016 Pick 15 – Luke Kunin – After a terrible knee injury two seasons ago, Kunin seem to bounce back and showed towards the latter part of this last season that he is definitely apart of the potential bright future.  Grade: B
2012 Pick 7 – Matt Dumba – The injury this season completely derailed Dumba's breakout year. We are all aware of how stupid the injury was because he had to "answer" for destroying something called Mikael Backlund? I guess he's a big deal or something, good for him. It took a few years for Dumba to pay off, but we landed a great offensive -defenseman. Grade: B (Still can improve to an A)
2011 Pick 10 – Jonas Brodin – He might be the most boring player on the team, but he certainly gets it done defensively. I think we all wanted him to have a little more offense but with the emergence of Dumba and Spurgeon, he can continue to play the consistent shut down game that he brings. Grade: B+
2010 Pick 9 – Mikael Granlund – Well, he had a good run as a Minnesota Wild member, and it was sad to see him go. I understand the reasoning though. Granny had a successful career here but could never be the game changer that we needed. He was a playmaker with a hell of shot when he used it, just not as often as we wanted. Grade: B+ (with time to be even better if Fiala becomes a star)
2006 Pick 9 – James Sheppard – He is no longer in the NHL. Suppose to be our 2nd line center, it failed, miserably. Nothing more to say. Grade: F
2005 Pick 4 – Benoit Pouliot – He's become a journeyman in the NHL, playing for seven different teams and now currently in Buffalo. Scoring a whopping 9 goals in 65 games in a Wild sweater, he was a huge bust, given where he was drafted. Grade: F
2004 Pick 12 – A.J. Thelen – Maybe the all-time worst pick for the Wild since he never stepped on the ice for an NHL game.  Ironically, the only the other time we've picked in the 12th spot until this upcoming draft.  I apologize if the anxiety has spiked, but if any team can make the same mistake again, it's the Wild. I'm scared… Grade: F------------ (How many minus' can you add to an F)
2002 Pick 8 – Pierre-Marc Bouchard – Ole' spinarama-big head. That nickname never really caught on and that disappoints me. Career was cut short because of injury but he was the original Mikael Granlund. PMB will always have a place in the hearts of Wild fans. Grade: B
2001 Pick 6 – Mikko Koivu – He is the captain and the face of the franchise for many years. #9 will be hung from the rafters once his time is done. Like him or not, it will happen, and it will be deserved. Grade: A
2000 Pick 3 – Marion Gaborik - The one and only pure goal scorer this franchise has ever seen. Gabby was electrifying and was the perfect player for a brand-new franchise. Unfortunately, his groin was made of glass and he never could play a full season in a Wild sweater. Still had five seasons with 30 goals or more in his eight seasons in Minnesota. Grade: A
The Wild's track record for picks in the top 15 is actually pretty decent.  Majority have been good, solid players with success in the NHL. However, they haven't hit on a game changing scoring threat since Gaborik – I know we have Kaprizov but until he proves his scoring abilities in the NHL (if he ever gets here) the Wild have only drafted one. They have also continued to miss on a first line centerman after Mikko. Perhaps the most important position behind a goalie and they've drafted one player that's fit that spot and he's now 36 years-old and still no replacement. Speaking of goalies, the Wild have never drafted a goalie in the first round and the franchise goaltender continues to elude them. We maybe thought they had it with Dubnyk for a hot minute, but I'm losing faith in him. I hope he proves us all wrong. It's not all his fault, but he's partially to blame.  A goalie in the first round is not on their radar, I would guess.
The Wild have always gone after the safe pick it seems, which you can't really fault them for. They of course have had some complete bombs in Thelen, Tyler Cuma and Colton Gillies, which I'm guessing every franchise has their complete whiffs. Like Edmonton, for the last 3 decades? That was just an easy cheap shot a pathetically run club. It's time to go after something more than the safe pick. 
This is an early look in to potential names that the Wild could draft in June. The names I've provided are from a few different mock drafts out there and this could all change in the coming months. The Wild could be looking at someone completely different, could trade up or even down to collect more picks. Still a lot of unanswered questions, but here are a few names that Wild fans can start looking in to. 
Alex Newhook © Victoria Grizzlies (BCHL) – A Boston College commit, he is coming off a monster season in the BCHL with a 38 goal and a 102-point campaign. A centerman that the Wild desperately need and desperate is an understatement. Currently, his prospect rank is as high as #14 and as low as #20.
I like all those things.
Matthew Boldy (LW) US Nat'l U18 Team – Another Boston College commit (at this rate we know who the National Champions will be next year, yikes).  In 55 games in the USDP, he netted 30 goals and 69 points. Ranked as high as #7 and as low as #11.
Philip Broberg (D) AIK (Swedish League) – One of those smooth skating, Swedish defenseman that seem to grow on trees in Sweden. Known to be a great two-way defenseman with great hockey sense. Personally, he better not be on the Wild's radar but one of the mock drafts had us taking him. They are either unaware of our needs or completely aware of our clamoring for Swedish defenseman. This pick scares me…
Trevor Zegras (C/W) US Nat'l U18 Team – Not going to BC, but he is going to Boston University and this has quickly become the which Boston kid are we taking, draft class. The best thing I read about this kid, he's a dangerous scoring threat.  Coming in at only 168lbs on a 6'0" frame, he's got some bulking up to do. If he can put the puck in the net on a consistent basis, I don't care about his size.
Cole Caufield (C/RW) US Nat'l U18 Team – A Wisconsin native and Badger commit, he is small in size but makes up for it with great scoring ability. In 55 games with the USDP, he tallied 54 goals. He's got a tremendous shot and knows how to find the twine, something the Wild lack as a team. Because of his size he is kind of hard to gage on where he could truly land. He's ranked as high as #13 and as low as #26. 
There is just a small sample size for the Wilderness to chew on. We've got plenty of time to debate these players with others thrown into the mix. Again, it's early in the process to lock in one player. I like the options on paper but that doesn't translate. I sure hope our scouts have found the player that will help us take the next step towards a Stanley Cup. If we play it safe and take a "hockey IQ" guy, I might lose my (bleep)'in mind. 
Fenton, you're on the clock. Don't S the bed on this one…
All draft information found with HockeyDB
All prospect information and stats found with Elite Prospects