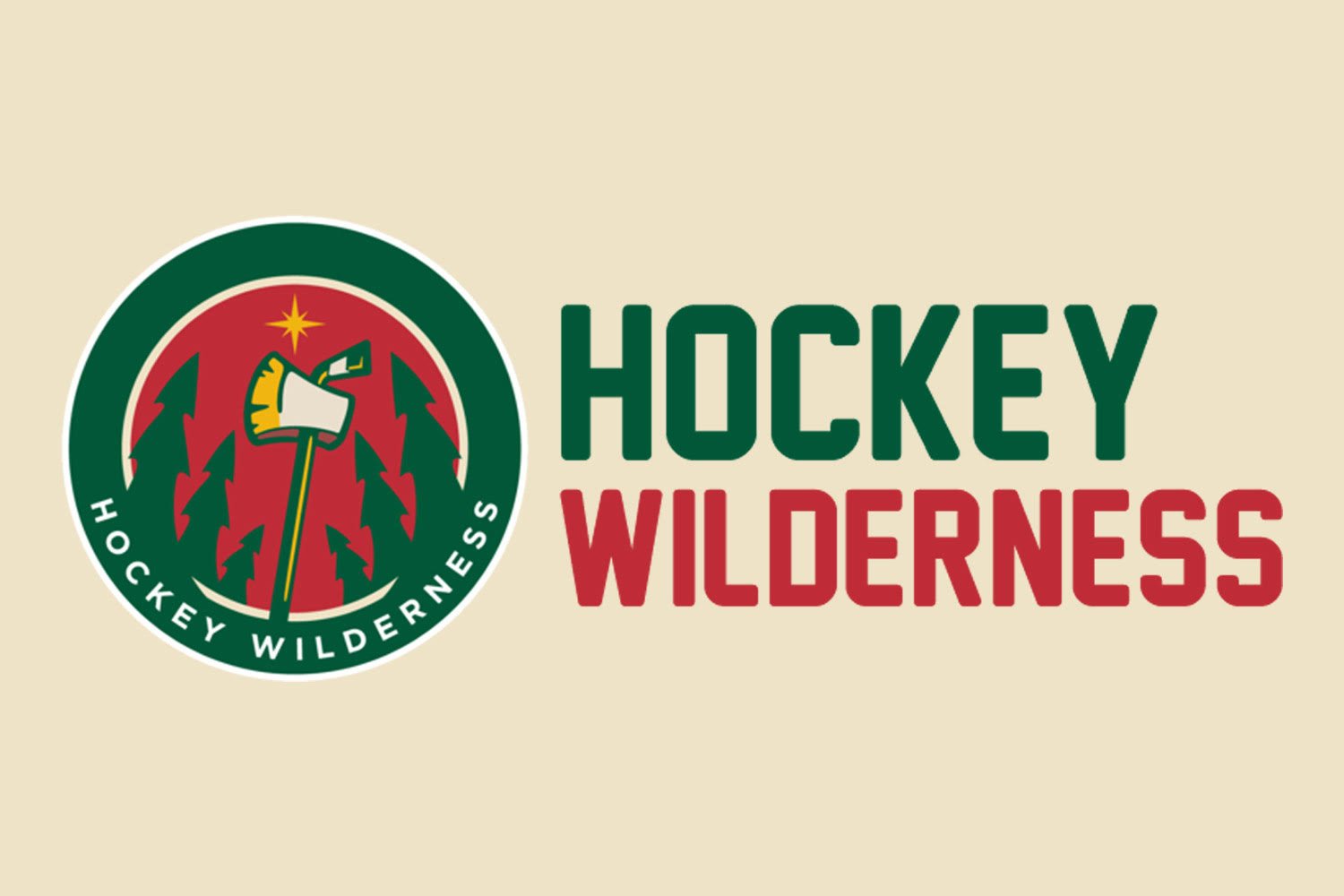 MINNESOTA WILD VS TAMPA BAY LIGHTNING
8:00PM Central, Xcel Energy Center, St. Paul, Minnesota
TV: Fox Sports-North
Radio: KFAN 100.3 and affiliates
Streaming: Fox Sports Go app
Happy Hockey Day, Wilderness!
What better way to wrap up today's joyous celebration of the history of the sport and its place in the culture of Minnesota than to get to watch a rusty and under-practiced Wild team try to find its legs against the NHL-best Lightning?
Yes, this one will be a true challenge for Minnesota, which gets the unenviable task of trying to get its game back after many of its players have apparently spent the week in far-off places like Mexico (Michael Russo alluded to this in his "Ask Russo" story Thursday). The Wild did get to practice once, but it wasn't allowed to do so until after 5PM yesterday, a very unusual practice time for NHL franchises. So, the Wild will be trying to fight off rust, abnormal routines, and a dominant opponent, all while dealing with Montezuma's Revenge (probably).
I'm not a betting man myself, but betting men who wagered against teams exiting the bye became rich betting men last season. The NHL amassed a combined record of 10-16-4 in such contests in '16-'17. BUT! Minnesota does have an ace up its sleeve, because although it faces an uphill battle coming out of its five-day break, it also has the benefit of playing tonight's game as part of the Hockey Day Minnesota festivities. Lest you forget, the Wild has posted an 8-2-1 record in games played on Hockey Day since the event's conception in 2007, so perhaps there's a little more State of Hockey magic coming down the pike tonight.
This has been far too long of a break. Let's get back to work, Wilderness!  
TAMPA BAY LIGHTNING
Though the Lightning has also just come out of its bye, it has the advantage tonight of having already returned to action on Thursday, meaning that it has also had the good fortune of getting two practices under its belt. True to post-bye form, though, Tampa Bay was dominated in its first game back by the white-gloved Vegas Golden Knights in a lopsided 4-1 loss on home ice. Shockingly, the VGK's are now knocking on the door of the Bolts to potentially overtake them for the NHL's best record.
While winning the Presidents' Trophy typically pans out to be rather inconsequential, winning one's division does have importance in a team's Stanley Cup hopes. For the first half of this season, it appeared that no team would come close to touching Tampa Bay in the Atlantic Division, but the Boston Bruins have closed the gap and are now just five points behind. Tampa Bay lost its final game before the break—a 5-1 defeat at the hands of the still-streaking Calgary Flames—so it has actually lost two in a row.   
The last time these teams faced one another, Minnesota was on the second of back-to-backs and wrapping up a pretty stinky pre-Christmas road trip. It hung with Tampa Bay and its FOUR All-Stars, but ultimately succumbed in the closing minutes, when the floodgates opened and the supremely skilled Bolts pumped in three quick goals to close out the contest.  
The four players elected to the All-Star Game for the Lightning are Nikita Kucherov, who leads the league in scoring with 61 points, Andrei Vasilevskiy, who leads the league in wins with 27, Steven Stamkos, who was elected as the Atlantic team captain, and Victor Hedman, who has 33 points from the blueline. The Wild does catch a break by avoiding Hedman, who is out with a lower body injury.
Coach Jon Cooper has calmly slid stud prospect Slater Koekkoek onto the top pairing in Hedman's place. Koekkoek is known as an offensive defenseman that should have already gotten a legitimate chance, but has been buried in a deep organization. Koekkoek undoubtedly has the best name amongst active hockey players, and it's not even close.
This team is effing stacked.
STORYLINES
Going into the bye, the hope was that we'd have Nino Niederreiter back in the lineup within a couple games after the break. That will not happen now, as he experienced what Bruce Boudreau called "a setback." That might be my least favorite word in all of sports.
With Niederreiter still out, Minnesota made the rather surprising move of recalling Eden Prairie native and former Golden Gopher, Kyle Rau from Iowa yesterday. One can't help but wonder if… perhaps… the fact that his last name is Rau and today is Hockey Day helped the 25-year-old get his first chance with the big club. Kyle's older brother, Chad, famously scored the HDM game winner six years ago, a great moment in Minnesota hockey lore. This will be Kyle's 34th NHL game and first with a team other than the Florida Panthers. He has two goals and one assist in those games, but has amassed 79 points in 154 career AHL games. By all accounts, he has been excellent in Iowa and earned the call-up. He is #OneOfUs.
The Wild had a good week going into its hiatus, earning six of a possible eight points against the Blackhawks, Flames, Jets, and Canucks. The last game before the break definitely ended in disappointing fashion, as the Wild coughed up yet another third period lead in the closing minutes. Adding insult to injury, Thomas Vanek scored the tying goal, and after getting a few prime chances in the offensive end in overtime, the Wild ultimately fell in the extra frame. Still, it was a good enough week that there was no reason for anybody in the Wild organization to be hanging his or her head during the break.
Sitting idle is definitely a challenge in today's NHL, when every night that you don't play, it seems like a divisional rival makes a big jump in the standings. Minnesota had gotten to within two points of the third-place Blues, but St. Louis won two straight and has regained a six-point cushion on the Wild, while Dallas has jumped three points ahead of Minnesota, and Colorado has drawn level with two games in hand by impressively winning eight consecutive games. With its Central Division foes dominating during Minnesota's break, the Wild can't afford to wait around for too long before finding its post-bye stride.
Devan Dubnyk's third son, Dawson, was born Monday. As mentioned in the last Preview, great job by Dubynk and his wife to time that out so that the baby was delivered during the bye week. He should probably share his approach with the rest of his Wild teammates that are thinking about having kids. But seriously, many congrats to the Dubnyk family! 
INJURIES 
Nino Niederreiter... setback. :(
Hedman will be out for several more weeks with a lower body injury per Rotoworld, after absorbing a knee-on-knee hit last Thursday. Backup Peter Budaj is also out for Tampa Bay, so expect to see Vasilevskiy between the pipes tonight.
The Gamethread will post at 7:30PM Central, so swing on by! The projected lineups are below and are brought to you by DailyFaceoff.com. Thanks for reading!