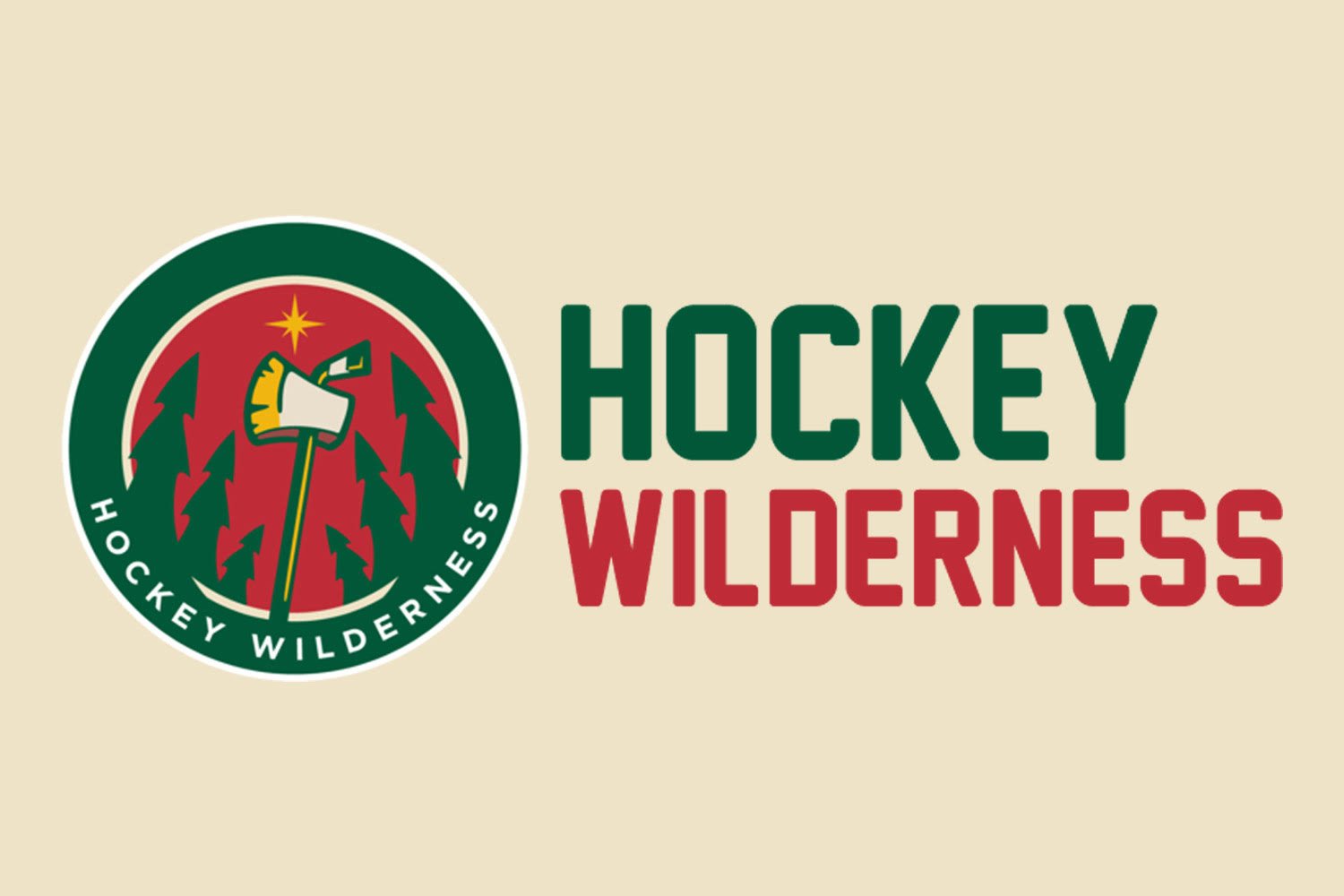 With the expected return of Charlie Coyle in the next week or so, Bruce Boudreau will need to make a change to free up space for #3. The two most obvious choices are Joel Eriksson Ek and Luke Kunin. Both have shown a strong desire to stay with the big club, and Boudreau has clearly come to trust both of their games as they are now a regular penalty killing pair, despite the higher defensive responsibilities of the NHL-level hockey usually presenting a challenge to rookies. So how to choose between two young players that both represent important pieces of the Minnesota Wild's future?
Offense
In terms of offense, it's a close race. Eriksson Ek has one goal and two assists (one primary assist) whereas Kunin has two goals and two assists (one primary assist). Kunin is shooting better too at 6.45%. Eriksson Ek is pretty snakebitten with a shooting percentage of 2.70%. Kunin also has a slight edge in possession stats too, although it is still early in the season and Kunin has had the advantage of spending some time with the Wild's strongest players. Eriksson Ek, as the third/fourth line center, has not been so fortunate.
All that aside, Eriksson Ek comes out on top of Kunin in terms of Goals For %. Eriksson Ek might not have the same caliber of linemates as Kunin has enjoyed at times, he and his on-ice teammates have scored 56.25% of the goals. Kunin, on the other hand, has allowed his on-ice opponents to score more often. He and his on-ice teammates only control 45.45% of the goals scored.
Defense
Now looking at the defensive side of the equation, and Boudreau's decision starts to become a little more clear. Both Kunin and Eriksson Ek have taken only three penalties apiece, but Kunin's PIM stands at 11 to Eriksson Ek's 6 due to one of his penalties being for fighting. As you may recall, that fight occurred when Kunin lept to the defense of Matt Dumba, who had already dropped his own gloves to fight. The end result was the Wild going on the penalty kill due to multiple players being ready to tango.
Kunin has managed to draw one more penalty than he has taken. Eriksson Ek is dead even at three each. Eriksson Ek does have an edge in takeaways versus giveaways with a +2 to Kunin's -2. Neither has impressed in the faceoff dot, but Eriksson Ek has been especially bad at 31.25%. Of course, faceoffs are another aspect of the NHL level game that most often presents problems to rookies, so the poor faceoff percentages for both players shouldn't be too concerning. Eriksson Ek and Kunin are both below the break even line for controlling scoring chances in favor of the Wild, but Eriksson Ek (49.23%) is barely under the line while Kunin (46.11%) is a step or two behind him. One last measure to consider is blocked shots. Both players have shown a willingness to sacrifice the body and have been in the right position to do so. Kunin has blocked six shots on the season and Eriksson Ek has blocked 15. Both have a long way to go before they catch up to Jonas Brodin (43) or Jared Spurgeon (39), but they aren't that far behind the top forward on the team, David Winnik (19).
Who Stays and Who Goes?
As it stands right at this moment, Boudreau should probably keep Eriksson Ek with the big club and send Kunin back down to the Iowa Wild. Charlie Coyle has more impact for the team as a right wing than at center. Thus far, Eriksson Ek has been playing center while Kunin gets his minutes on the wing (despite also having come up the ranks as a center), so keeping Eriksson Ek is the least disruptive to the team.
In terms of offense brought to the team, Kunin has brought slightly more in terms of basic stats, but the GF% suggests that Eriksson Ek has had the better overall impact. On defense, Eriksson Ek has the edge on Kunin by most measures. The Wild are fighting to keep up with the pack in the Central Division, and Eriksson Ek has done more to aid that effort so far. However, both players have shown promise and there have been a few games where Kunin played with more impact than Eriksson Ek. There are a few games left before Coyle will make his return. If Kunin wants to stay with the big club, these are his last few opportunities to make that happen. Whichever player does get sent down, they will want to make a statement this week. That'll be the best way to ensure that their absence from the Twin Cities is as short as possible.
All stats are courtesy of Natural Stat Trick.