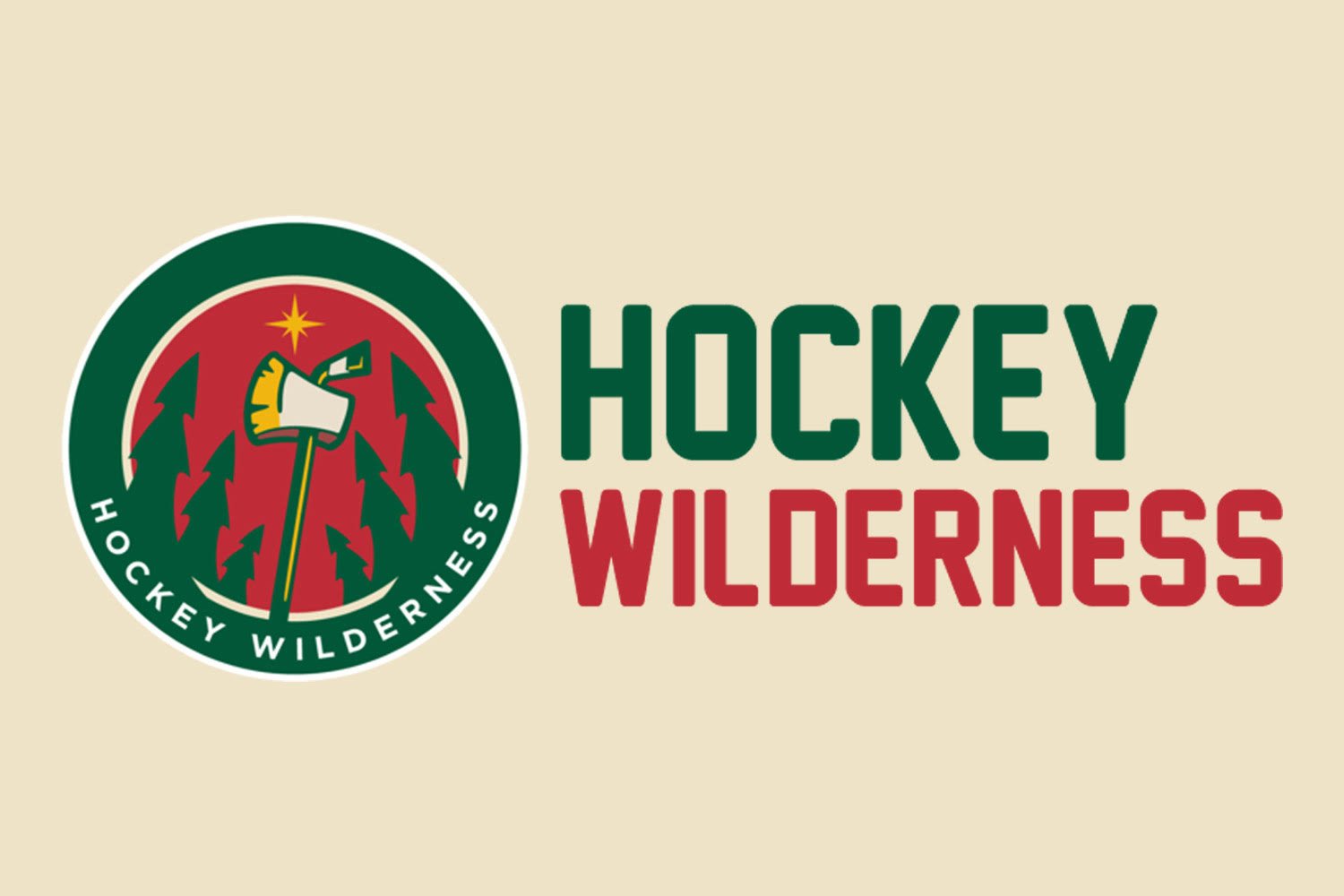 Before the Seattle Kraken gets their pick over the NHL during the expansion draft on July 21, we'll take a look around the Minnesota Wild roster and determine how and why certain players might be heading west.
Carson Soucy had a strong rookie campaign for the Minnesota Wild after being a surprise addition to the roster out of the 2019-20 Wild training camp. But in the shortened 2021 season, Soucy had a new linemate and a new role, holding down the fort on the third line with new acquisition Ian Cole. And while certain aspects of his game improved - mainly, his offensive playmaking and assist totals - his expected goals for percentage and corsi for percentage dropped, and he found himself injured for most of the Wild's seven-game playoff series, replaced by talented prospect Calen Addison.
But Soucy has put enough on tape at both the AHL and NHL level to gain the attention of scouts around the league, earning looks from at least 10 teams prior to signing his two-year, $2.75-million deal with the Wild last offseason. And should the Wild finally trade defenseman Matt Dumba in an oft-predicted, never consummated deal, Soucy might then become the target for the Seattle Kraken when they make their selection from the Wild roster later this month.
How They Would Get Picked
Every team, including the Wild, must decide if they're going to go the seven forward/three defenseman/one goalie route to protect their players, or the eight skaters/one goalie method. If Dumba is still on the Wild roster come expansion time, that assures that Minnesota will either protect four defensemen (Jared Spurgeon, Ryan Suter, Jonas Brodin and Dumba), or use the 7-3-1 method to ensure that 10 players they covet will remain on the roster, protecting forwards like Jordan Greenway and Marcus Foligno. Dumba, then, would be the likely selection for the Kraken.
But if the Wild finally do find a suitor and a fair compensation package for the Wild's strongest offensive defenseman, the Kraken would likely be left with middling offensive selections (Ryan Hartman being the likely cream of the crop), an aging netminder who had a good-to-great 2021 but is under contract for two more season at $3.667 million, or a young, talented defenseman in Soucy who has shown promise in both zones and could benefit with more ice-time.
Losing two of the Wild's six primary starting defensemen isn't the ideal scenario, but with Addison essentially ready and able to fill Soucy's skates, it might be a decision the Wild are willing to make - especially if they're able to get a decent haul for Dumba.
Why Seattle Would
To paraphrase political blowhard James Carville, "It's the cap economics, stupid."
Shelling out $6 million in cap space for another two seasons for Dumba means that Seattle can't or won't spend that money somewhere else. Sure, Hartzy can be had for $850K less than Soucy (for a year more term), but Hartman will likely tap out as a third- or fourth-line center on the Kraken, while Soucy has top four potential at a bargain price of $2.75 million AAV. That nearly four million in cap space can come in handy if Seattle wants to go after a bigger named goaltender or someone that can put some pucks in the net.
Soucy would fit in well in Seattle with any number of players from a pretty strong defensive expansion class, with names like the Habs' Ben Chiarot, Blues' Vince Dunn and Ryan Graves of the Avalanche just some of the names that have been thrown around. And unlike some of the other defensive options, Soucy would be more likely a player with whom to build for the future instead of a trade deadline chip in 2022.
How Does This Affect The Wild?
If Soucy is the selection all by himself and the Wild are able to keep Dumba, then Minnesota's roster doesn't take too big a hit, as Addison seems ready to take Soucy's third-line spot with top-four potential in the next few seasons. Unplug Carson, plug in Calen, and away the Wild go.
But if Soucy is the selection because Dumba is no longer on the Wild, then Minnesota has to replace two spots in their vaunted D corps. Addison is one, but where do the Wild turn for the other? There's no other young blueliner ready to come up from Iowa — Brennan Mennell is the closest having finished a strong season with Minsk in the KHL in 2021, but the Wild have to convince him to come back overseas, and as good as Mennell looked in the Russian league, he's no Kirill Kaprizov. So free agency, then, to find a top-four replacement for Dumba? At a price that doesn't hamstring the ability to resign Kaprizov and Kevin Fiala? While also still trying to find a top-six centerman?
Let's just say, Bill Guerin would have his work cut out for him.