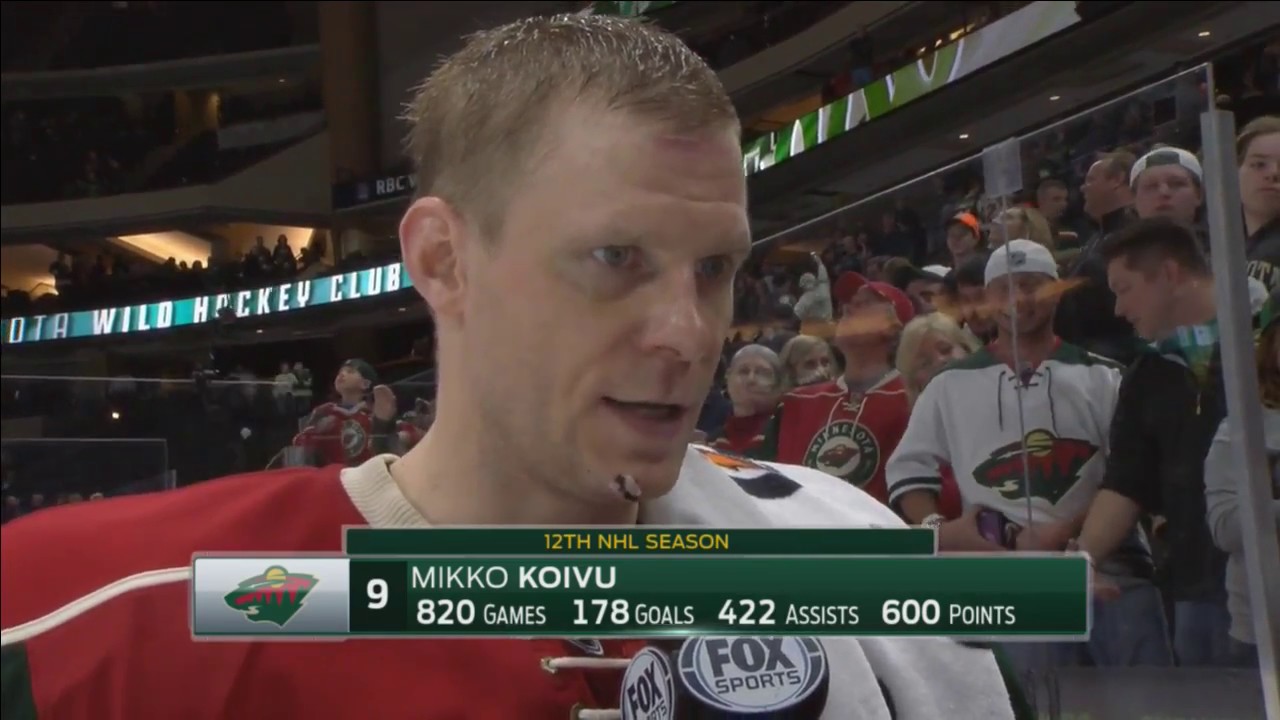 Mikko Koivu and the Minnesota Wild agreed to a two-year, $11 million contract extension, the team announced Monday.
The 6-3 center from Finland is gearing up for his 13th season with the Wild. He will turn 35 in March. The extension includes $6 million in 2018-19 and $5 million in 2019-20. According to Michael Russo of The Athletic, there's also a no-move clause in the deal.
Koivu scored 18 goals and 40 assists in his 80 games with the Wild last season. He scored one goal and one assist in the first-round playoff series with St. Louis last spring.
He finished tied for 8th in the NHL with a career-high plus-27 rating. He ranked fifth in the league in faceoff wins with 938, sixth in faceoffs taken (1,699) and 16th in faceoff win percentage at 55.2 percent. He can often dominate the faceoff circle, and he's the only Wild player in history to win at least 20 faceoffs in a game; he's done it 11 times in his regular-season career.
Koivu was a finalist for the 2017 Frank J. Selke Trophy, given to an NHL forward who shows the most skill in the defensive side of the game.
The Wild and Koivu have a long relationship. The club took him sixth overall in the first round of the 2001 NHL Draft. He's the only full-time team captain in franchise history, getting the honor in October 2009.
With his longevity on the team, Koivu holds the top ranking on many all-time lists with the Wild: Games played, assists, points, shots on goal, power-play points, shorthanded points and multi-point games.
The Wild opened up their preseason schedule with a game against the Winnipeg Jets on Monday night.