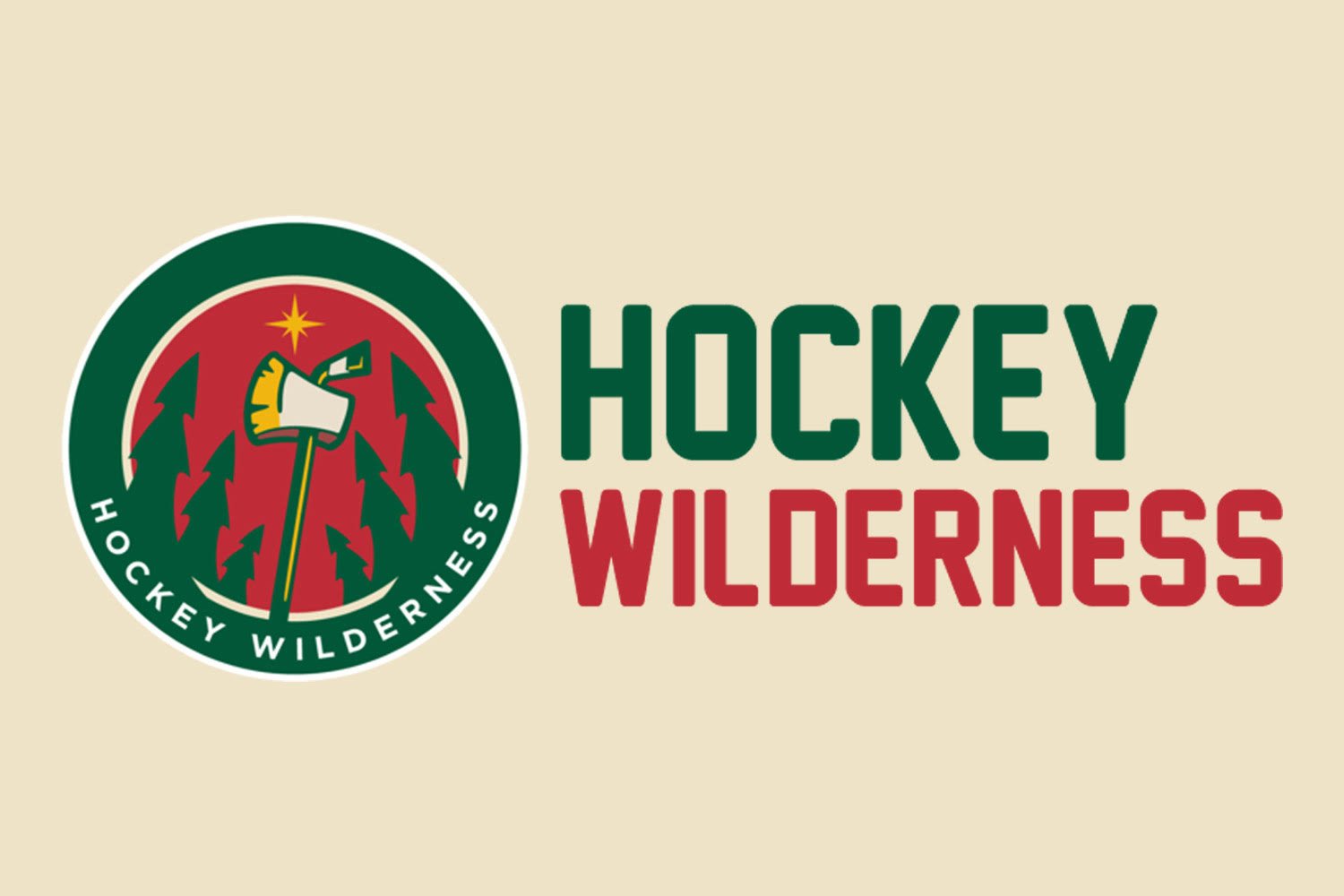 When Marat Khusnutdinov was selected 37th overall during the 2020 NHL Draft by the Minnesota Wild, every single prospect expert on Twitter were praising the pick. A diminutive center at 5-foot-9, but he can move like the wind with his immense skating ability and has incredible vision.
During Russia's 7-1 win over Austria on Tuesday in 2021 World Junior Championship action, the 18-year-old was able to put all of those talents on display; even his goal-scoring threat was evident.
Okay, it's not the most skilled goal, but it still counts. Khusnutdinov's first of the tournament was going to come eventually. Especially after missing a sure goal by just inches earlier in the match against the Austrians, he was gifted with the easy tap-in.
An incredible pass from New Jersey Devils pick Shakir Mukhamadullin targetting the streaking Khusnutdinov, but the shot was unfortunately stopped by the post, absorbing its energy with amusement, almost knowing that the Wild pick wasn't able to find the back of the net yet.
Fortunately for us, we were able to watch Khusnutdinov really shine in this contest. It is against a weak opponent — through three games Austria has a -minus-21 goal differential — but sometimes it just takes a lay-up to get some confidence to pull off some moves like this.
Like, c'mon dude. Khusnutdinov was fairly invisible in the prior two matches against the United States and Czech Republic, just really unable to get anything going centering Vancouver Canucks top prospect Vasili Podkolzin and Toronto Maple Leafs first-rounder Rodion Amirov. At least they stayed together so they can do magic like this in the offensize zone.
It might have been against Wild first-rounder Marco Rossi, sadly, but Khusnutdinov rose to last night's occasion. No matter what, it's nice to see some dominance in this teenage tournament coming from one of your own prospects.
Let's go everybody, and jump on the Marat Khusnudinov Hype Train Of Future Glory.
Update:
Oh, look, I guess we got ahead of the curve and was able to highlight Khusnutdinov's performance before he went on to have another stellar game against Sweden on Wednesday night. Thanks to Dylan Griffing, we can enjoy every single moment of Marat's game because he was really the first admirer.
With the game tied 3-3 between the two powerhouse nations, overtime was necessary to decide the winner of this final group stage match for both teams. Of course it was all up to Khusnutdinov to break the stalemate on a power play opportunity in the dying moments of the extra period.
The 18-year-old center was positioned perfectly in front of the open net to end the game with some light stick work and a backhanded shot.
But this wasn't his only highlight or important play during Wednesday night's matchup, Khusnutdinov was all over the ice like his typical 200-foot self. Creating scoring opportunities out of nothing and making the decimated Swedish blue line — unfortunately due to a couple of positive cases before the tournament — look foolish.
With some innovative vision and the creativity to pull it off, Khusnutdinov really just decided in the blink of an eye to make a cross-crease backhand pass while spinning away from an opposing defender. This wasn't even against a poor team like Austria or the mediocre Czechs, this was against one of the tournament favorites.
Moves like this is just what we have come to expect from the young Wild prospect now, with less frequency for sure, but with this projectable skill and the future in mind, we are all patiently awaiting another Russian arrival in a few years.