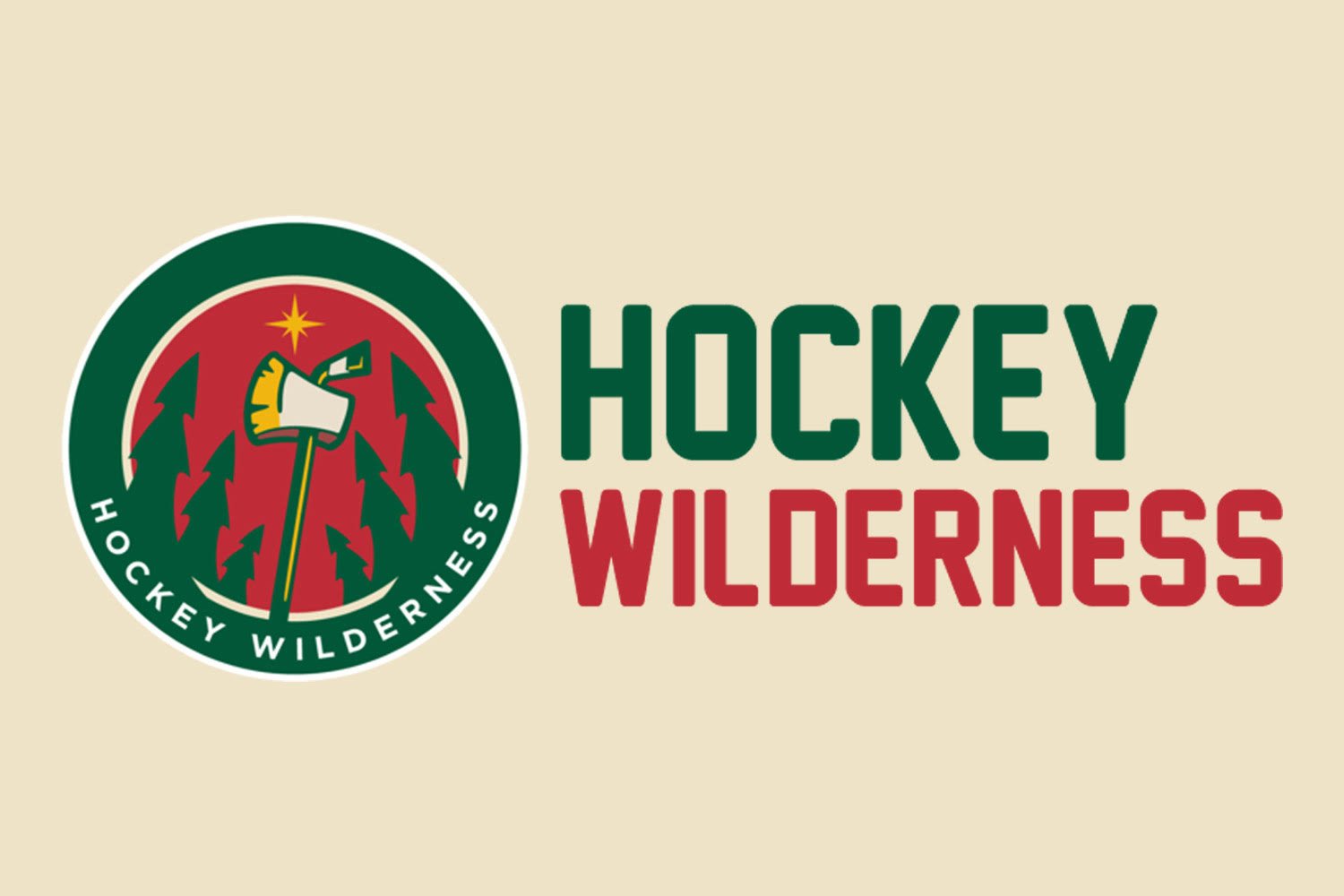 It's not official quite yet, but it has been one subtle storyline thread weaving through the larger, more prominent contract negotiations and transactions — a Minnesota Wild center prospect that was here and embraced with heaping piles of hype is making his awaited trip to North America and joining the organization. As reported by Michael Russo, Alex Khovanov is expected to join the Wild after he clears up some passport and visa requirements for him to make the move from Russia to the State of Hockey.
I am sure that's what is the hold up when it comes to crossing the border, but luckily the Wild have him already locked to his entry-level contract, signing the three-year deal in 2019. One year was able to slide due to him playing for the Moncton Wildcats of the QMJHL, but once he was loaned overseas to the Russian leagues, and him turning 20 years old, it burned a year of the deal. So it really only makes sense to actually be able to have a closer look on the player while he's soaking up those contract years, and hopefully he will be here in time for training camp.
Khovanov kind of got lost in the shuffle, having the likes of Matt Boldy and Marco Rossi overtake the fan base's excitement ever since he was drafted in the third round of the 2018 NHL Draft, but he was once regarded as a very prominent prospect when all we had here was a cupboard full of lost picks and an aging NHL roster.
Before we get too deep, just what type of player is Khovanov?
Who is he?
At 5-foot-11, Khovanov is certainly not an undersized center or a towering hulk of a forward, just perfectly average in size, but he's also not one to really cause more physicality than any particular game requires. His main focus is on his playmaking ability, always looking for linemates in open areas of the ice and higher-danger scoring chances compared to if he tried to take the shot that's open to him.
I'm sure everyone has read a scouting report on Khovanov the minute he was drafted by the Wild, but he's honestly someone that has been kind of lost during the pandemic-ridden season. Having his final QMJHL year cut short — where only 2019 first overall pick Alexis Lafreniere scored more points than him in the entire league — he headed back to his native Russia in the Ak Bars Kazan system. He was able to start at the top level, making seven appearances, earning more and more ice-time with every game (he had just three minutes of TOI in his first match and had over 16 by his sixth). The only problem was that he didn't get any points, but considering he was moving up the lineup, it's hard to see why he was given up on for the rest of the year, but he was.
While in the VHL (the Russian AHL essentially), Khovanov put on a complete performance, scoring eight goals and 24 points in 30 games, earning the second highest points-per-game among players under 21 years of age last season.
Even at the other end of the ice, Khovanov was able to decently progress. Instead of becoming a one-way offense magnet like he reportedly was in juniors, there are different aspects and dynamics to his game now.
There's no cemented player mold that Khovanov can be at the top level — or you can read Kyle's blog about the player in our Top 25 Under 25 ranking to get some sense of his future — but he certainly has some skills that can carry him through the professional level here. His ability to dribble the puck through opponents in small areas on the ice and have the necessary vision to rack up some assists and get his teammates solid scoring opportunities, is something that can help him.
But just where he applies his craft next season matters as well.
Where will he play?
Khovanov will certainly get a look at the major training camp later this month, but I have to imagine that if he was unable to really get a full season in at the KHL level and something about the Ak Bars coaches just not really liking where he was in the lineup, that he will be starting in Iowa this upcoming season. Hell, crazier things have happened though. Khovanov is definitely not going into the camp without experience and if he is able to really impress, then he can certainly win a spot over the likes of Kyle Rau or Joseph Cramarossa to start.
Even with Kaprizov signed, I would say that there are two spots up for grabs in the forward lineup. And even if Boldy and Rossi will have the higher profile going into camp, preparing to take those spots with everything they have, Khovanov can be a dark horse candidate if they want to be careful with either of those two and their development path. But then again, if they're trying to be careful about prospects, then Rau and Cramarossa and candidates to start the season with those spots and eventually make their way down to Iowa when the young dudes are ready. A quasi stop-gap to keep everyone somewhat happy and take no risks.
The overwhelming likelihood of Khovanov starting in Iowa is certainly not bad at all. Even if he's without Boldy or Rossi to start out there, he'll have Mason Shaw, Connor Dewar, and Adam Beckman sharing the prospect spotlight down in the AHL to keep that team interesting and keep us engaged at what's going on down there.
So, what should we expect?
It's difficult to project any seasons or really want to set sky-high expectations for a player that was just in the Russian minor leagues, but Khovanov should at least be given ample opportunity to strut his stuff in Iowa (if he is there). It might hurt that without the taxi squad weakening the roster, that the age group just above him — like Dominic Turgeon, Will Bitten, and Brandon Duhaime, for example — will get a more prominent role because they have been there before. But he certainly has the capability of leading a group like he did in the QMJHL and the VHL, he will just need to re-learn some aspects of the North American game and keep himself in the coaches' favor.
One just has to hope that they share the ice wealth and keep Khovanov active enough to really get a sense of his developmental trajectory. Whether or not he has been really battling to improve and become that destined middle-six center that the Wild desperately need a youngster to be, or to just be another tweener they have in the system.
I wouldn't be shocked if he spends the entire season in Iowa, even if he's absolutely killing everything in sight. Maybe if he's doing that and getting that production that we love to see, he'll get a post-deadline appearance to make his NHL debut, but that's still so far in the future and so many things can happen in between now and then.
It's certainly not fun to temper expectations, but maybe with Khovanov, we are given that extra patience because of Rossi and Boldy coming through dropping jaws. We can now see the secondary wave of prospects to inject into the Wild's forward lineup and the 21 year old from Saratov is certainly at the top of that group.