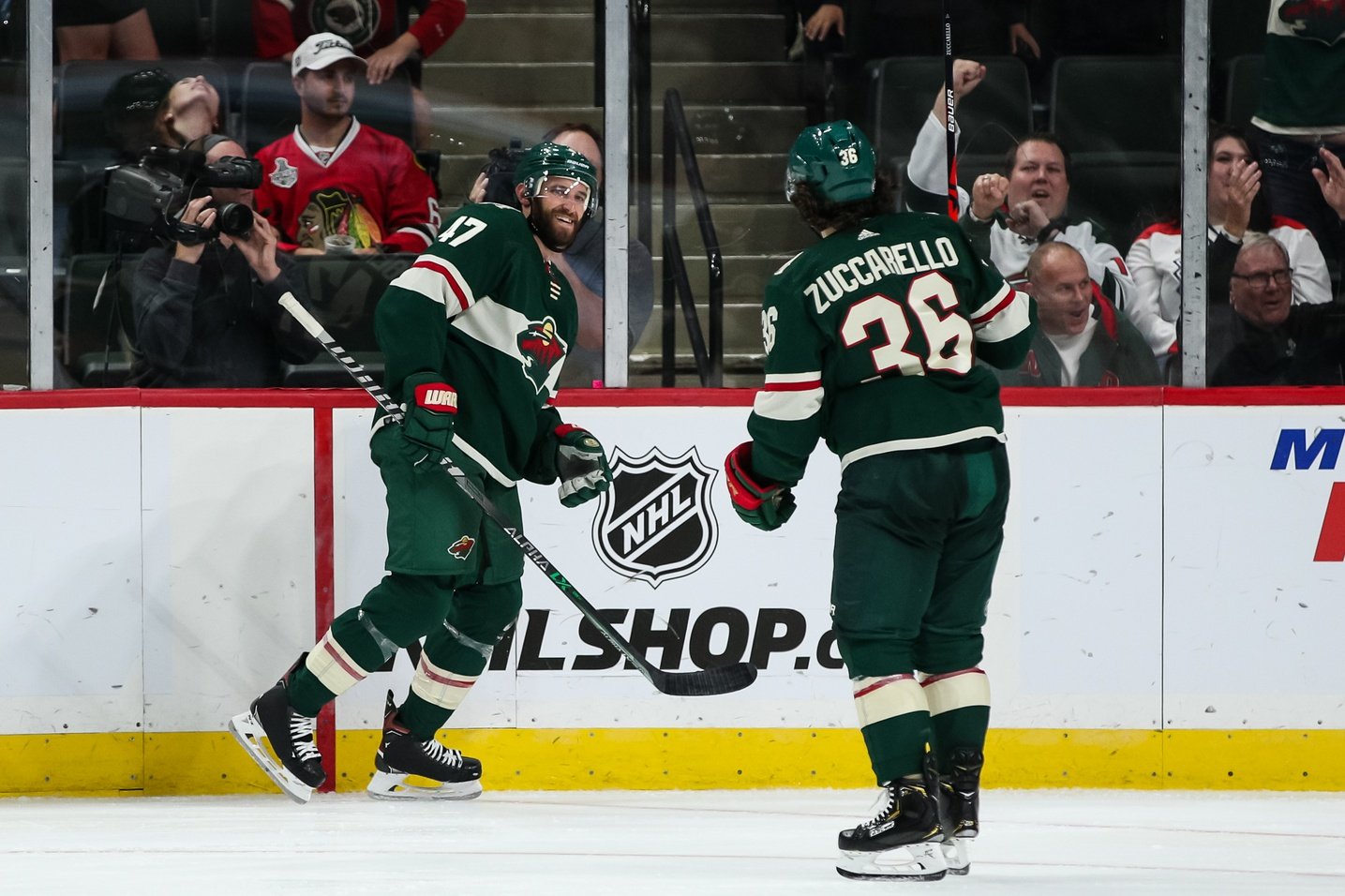 It seems like every team goes through a rash of injuries every season. Whenever it does hit, it can change the fate of the team's season, fair or not. It's the biggest X-factor in sports. It's unpredictable and uncontrollable. Sure, you can have proper conditioning, good trainers, and a high vaccination rate. But players still break bones, get sprains in the fast pace of a game and 82-game season, not to mention getting sick.
Timing can be make-or-break when the Injury Fairy visits your team. Getting a few critical injuries down the stretch run or in the playoffs is killer. So is losing all your stars at the same time, as the Vegas Golden Knights are learning.
The good news for Minnesota is their glut of injuries is happening fewer than 10 games into the season.
Minnesota has seen Dmitry Kulikov, Alex Goligoski, and Jordan Greenway miss games within the last few games due to injury. Kulikov has since returned. Greenway and Goligoski have missed multiple games and are expected to be out a few days longer. That's not to mention the current COVID-19 cases the Wild have with Mats Zuccarello and Rem Pitlick out for nearly another week. It looks like the Wild have contained their recent COVID outbreak, but it remains a constantly looming threat.
All of this can combine for a far less than ideal situation for Minnesota. According to Evolving Hockey, they had a 78% chance of making the playoffs before Tuesday night's win. Playing entire lines of AHL players will not be a sustainable model for winning games.
But Minnesota still has hope thanks to some newfound depth players who could be the future of the team someday. That being said, two 4-1 losses last week do not help their case.
More injuries will not bode well for a team with playoff hopes -- especially injuries to key players. A lack of center and defensive depth at high-level positions could be disastrous for Minnesota.
Center
It's no secret that Minnesota doesn't have a lot of center depth. The Wild have players who can slot in down the middle. But they lack a player who can assume the top role outside of Joel Eriksson Ek.
Imagine for a moment that Eriksson Ek does go down with an injury. Who takes his place?
We can safely assume that Marco Rossi isn't ready to make an appearance in the NHL yet. But that has to be the first thought given the rest of the options available to them. The Wild don't have a lot of players ready to assume a top-line center role should he go down for any time.
Frederick Gaudreau? The journeyman has gotten off to a promising start in his Wild career. But he's in no place to assume that top role for a significant amount of time. Nico Sturm, Nick Bjugstad, and even Pitlick aren't realistic options to slot in at this point of the season.
Minnesota has a chance to succeed if any center except Eriksson Ek goes down. There are plenty of players who can get by at the position in a role-player's absence.
Defensemen
Has anyone seen how the Wild's defensive group has fared with Goligoski out for a few games this season? It hasn't been great. They have given up at least four goals in three games, including two games against teams that are supposed to hover near the bottom of the league standings this year.
With Goligoski out and the supposed top pairing disrupted, Minnesota's defense is out of sorts. Playing Jared Spurgeon with one of the bottom pairing defensemen is not a viable solution for the long term, even though Kulikov is serviceable on a short-term basis. Playing Jon Merrill and Jordie Benn simultaneously is also something the Wild would like to avoid.
What about Calen Addison? His playing style is similar to Matt Dumba, which will keep him from the Dumba/Jonas Brodin pairing. His handedness and size disadvantage could keep him from playing with Spurgeon. Given how the Wild constructed that unit, there are limited options to fit Addison in a position where he can get significant minutes.
Like at center, Minnesota cannot afford a top defensive player going down for longer than a few games. In his absence, Goligoski has proven that the team struggles defensively when he is out. If the Injury Fairy ignores the blue line for the rest of the season, the Wild will be in good shape.
But if not, one or two key injuries could spiral the team's playoff odds. And do so in a hurry.