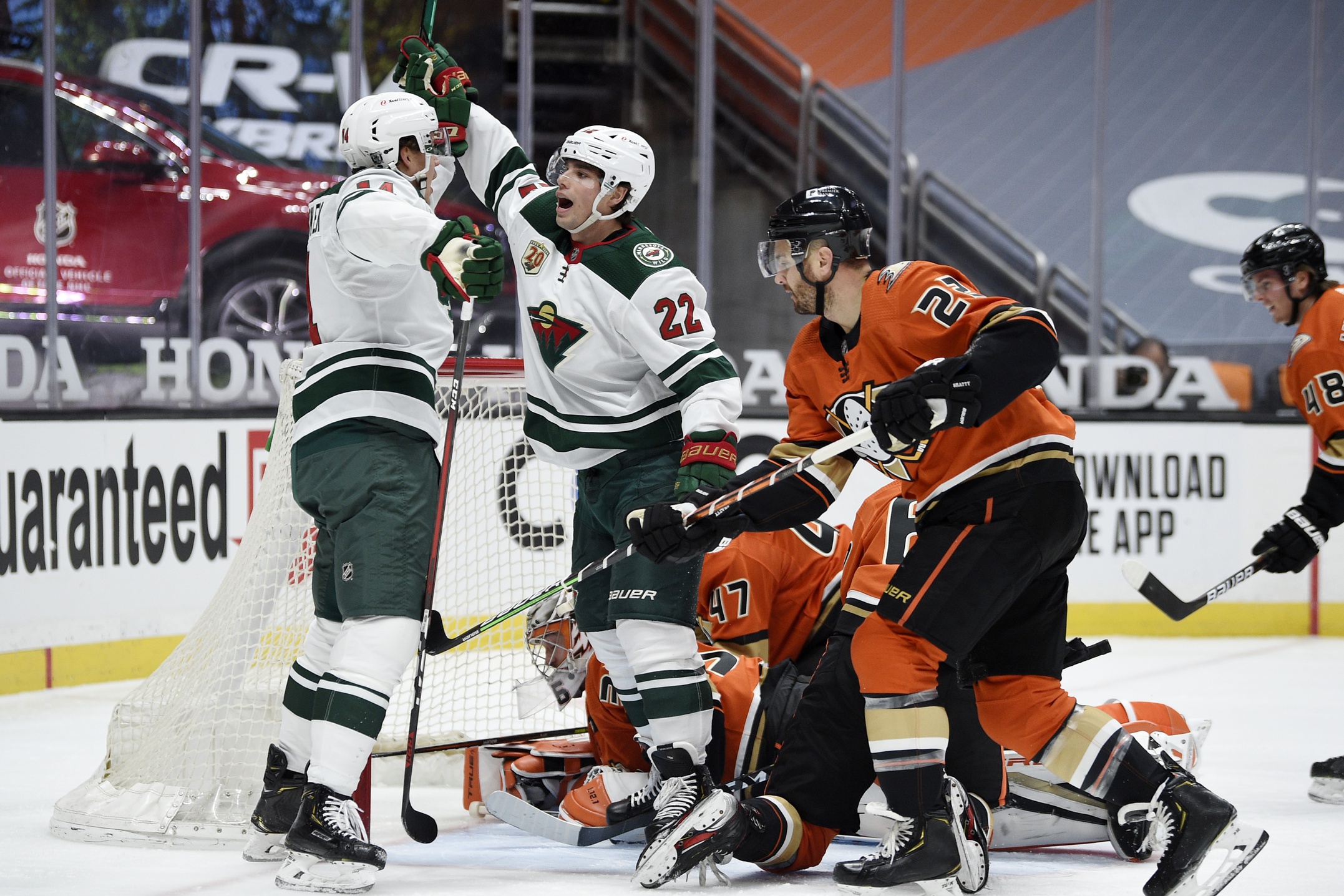 On Feb. 4, 2020 Kevin Fiala scored two goals against the Chicago Blackhawks. They were just Fiala's 10th and 11th of the year, not exactly Auston Matthews territory, but they highlighted his growth. He recovered from a bad showing in 2018-19 and a slow start to put up 27 points in the previous 39 games. Maybe not the gamebreaker the Minnesota Wild touted him as, but very good nonetheless.
Then those two goals opened the floodgate of potential coursing through Fiala's veins. Suddenly, even the term "gamebreaker" sold Fiala short. After scoring an overtime winner on March 8, Fiala had an absurd 14 goals and 26 points over 18 games.
It was a run so powerful that only a global pandemic could bring it to a stop. The next question was: Could that magic continue? Fiala scored three goals in four qualifying-round games in August, but by the time the season opener in January rolled around, he'd only played four hockey games in 10 months.
The bad luck and the frustration that plagued Fiala in the playoffs made the State of Hockey nervous about their star player. He pumped 18 shots on goal in his first four games and had nothing to show for it.
He scored in his fifth game, and it was off to the races. Fiala has had six goals in his past eight games, and his momentum was not derailed by a three-game suspension and a two-week COVID shutdown.
Between his stretch run last season, the playoffs, and his start this year, Fiala has 23 goals in his past 34 games. That's an absurd 55-goal pace over 82 games. The only players to have more regular season goals than Fiala's 20 since last February 4th are Auston Matthews, Leon Draisaitl, Mika Zibanejad, Kyle Connor, and Tyler Toffoli.
With Fiala back on track, comparisons between him and Marian Gaborik are growing by the day. As they should, because Fiala's streak is all but unprecedented since Gaborik's departure from Minnesota in 2009.
Thirty-four games is an arbitrary cut-off, to be sure, but here's a look at the biggest 34-game goal outbursts in Wild history.

That's great company to be in. The only Minnesota players to equal or surpass Fiala are Gaborik and Eric Staal, two borderline Hall of Famers. The fact that they're also the only ones to hit 40 goals in team history is encouraging as well. Parise will also have a borderline Hall case, and even his most dynamic stretch in Minnesota can't touch Fiala's.
The only other person to come close was Guillaume Latendresse, who, like Fiala, had a breakout season upon being traded to Minnesota in his early 20s. It's safe to say Latendresse was playing somewhat above his head, though we'll never know, as a string of concussions caused him to play just 54 more career games.
Now the question goes from "Is Fiala for real?" to "How good can Fiala get?" Can he sustain this run for a long period of time?
The answer hinges on whether this has been a lucky spurt, similar to Latendresse, or a step forward in development. Fortunately, it looks very much like the latter. Despite his skill, Fiala never generated the volume of shots needed to reach his potential. He averaged 2.19 shots per game in Nashville, and over his first 65 games in Minnesota that held steady at 2.15. It's respectable, but it's very hard to score 30 goals when shooting so little.
He's nearly doubled that rate over the past 34 games, shooting 4.21 times per game now. The only players to shoot that much over a season this past decade are Alex Ovechkin (seven times), Nathan MacKinnon (twice), Evgeni Malkin, Patrick Kane, Max Pacioretty, Brent Burns, and Dustin Byfuglien. The only players on that list to not score 30 goals were the defensemen.
So while Fiala's been somewhat lucky over this stretch, scoring 8.5 goals more than his expected, he hasn't been that lucky. Over an 82-game pace, Fiala's expected goals puts him right at 35. It doesn't take many fortunate bounces or extraordinary shooting talent to get from there to 40.
Add in the fact that Fiala's shot selection is making him a more dangerous shooter than he was down the stretch last year. From Feb. 4 until the season's cancellation, Fiala averaged 1.28 expected goals per hour in all situations. That's already an elite mark, but Fiala's kicked it up a notch with 1.74 this year, second in the NHL only to Brady Tkachuk. He's done away with perimeter shots, operating in the high slot or in front of the net almost exclusively.
So when will Fiala start knocking out 30-goal seasons? As crazy as it sounds with a shortened schedule and suspension limiting him to 53 games, it could be now. He's on pace for 27 goals right now, and has done so with very average luck. His six goals on 6.11 expected and 13% shooting suggest sustainability.
Fiala has been a revelation since last February, outperforming anyone's — even Paul Fenton's — wildest dreams over these past 34 games. That in itself is reason to get excited. What's even more incredible is that doesn't look like a mere hot streak. The evidence is piling up that he's that true gamebreaker Minnesota has sought for over a decade.
Thanks to Evolving-Hockey and Stathead for providing the data for this article.