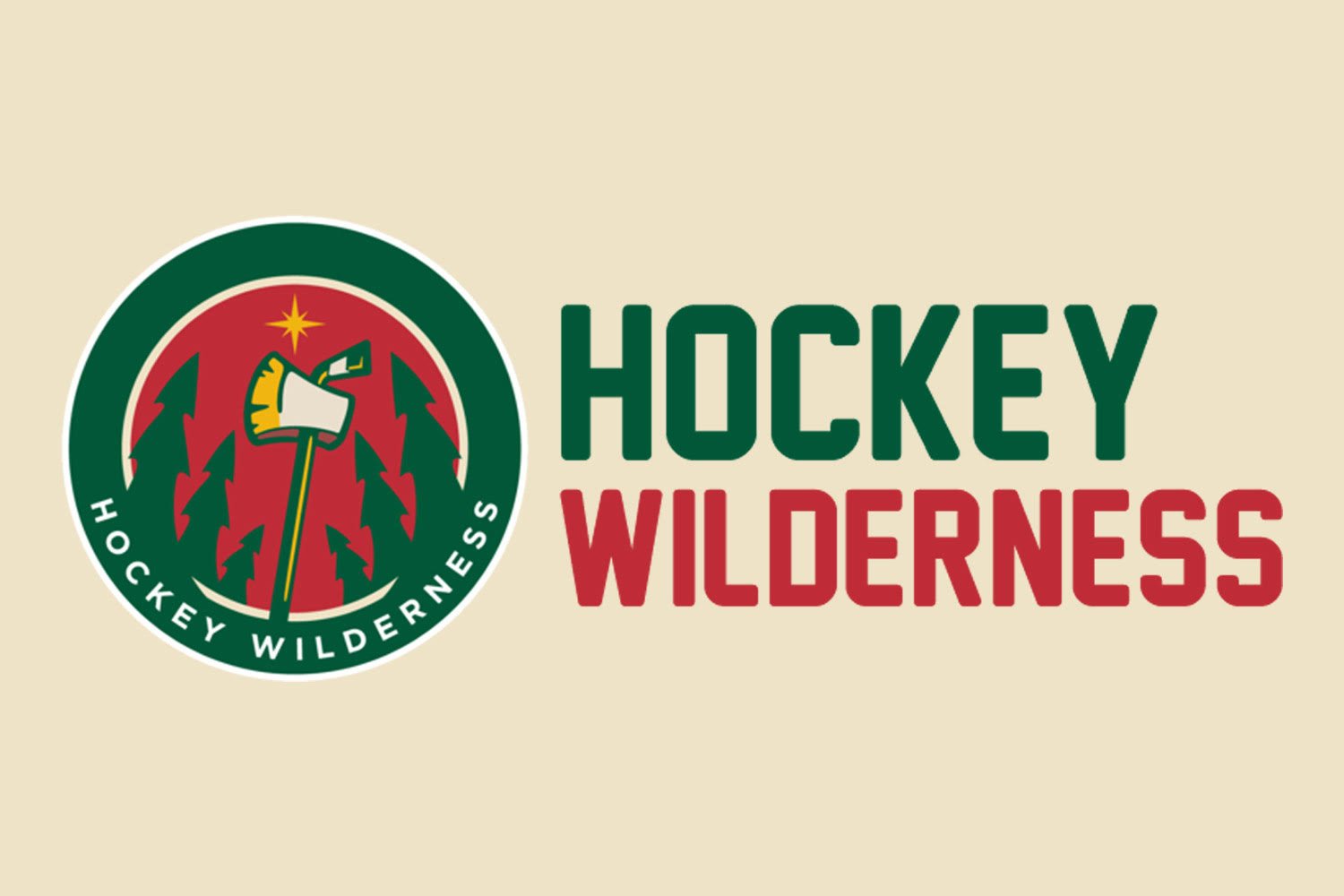 After finally having what could be considered his breakout season in 2019-20, expectations were high coming into the 2021 shortened season for Kevin Fiala.
Fiala scored at a 0.84 point per game rate over 64 games in '19-20 and nearly matched it in 2021, scoring 20 goals and 20 assists in 50 games (0.80 points per game). The trade from Nashville in early 2019 has predictably worked out pretty well both for the Wild and Fiala himself. The team added a dynamic offensive talent when they sorely needed it and the player finally received the opportunity he deserved.
They've since added another dynamic talent in Kirill Kaprizov, who has stolen the spotlight all season for the Wild, which has diverted attention away from Fiala. I aim to do the exact opposite as I attempt to fully analyze Fiala's game using a healthy mix of data and video.
Driving Play
While Fiala is no Selke Trophy candidate defensively, he more than makes up for it with his elite offensive impact.
Fiala is a great skater who combines that with smooth hands to carry the puck from the defensive zone into the offensive zone at an extremely high rate. Unsurprisingly, both Fiala and Kaprizov rank near the top of the league in both entry frequency and efficiency.
Fiala and Kaprizov carry the load in transition to an insane degree on this team which is both unsurprising and alarming at the same time. It's unsurprising in the sense that if you watched one period of Minnesota Wild hockey this year you likely would've guessed that was the case. It's alarming because, uh, they're both relatively new to the team and I'm scared to ask who they relied on before the new guys showed up. With Fiala on the ice it often feels like whoever picks the puck up is immediately looking around for him. It's a good idea too, because when he gets moving with the puck in open he's basically an automatic zone entry.
Offensive Creation (also my nickname in family circles)
While being able to carry the puck into the offensive zone has value in itself, the best offensive players are consistently able to turn those entries into chances and Fiala is definitely one of those players.
Again, Fiala and Kaprizov are on an island relative to their teammates in terms of the rate that their entries turn into chances. Fiala is a lot to handle when he enters the zone with speed and while he loves to shoot the puck, he's also a very capable passer.
That dual-threat ability makes Fiala a dangerous threat whenever he's in the offensive zone. He's able to put all his skills together in pretty much any offensive zone situation. While Fiala thrives off the rush, he also creates shots off the cycle more than anyone on his team. Whether he finds space to shoot off the rush or the cycle, he's lethal. He can hammer the puck when given the opportunity and he isn't hesitant to take those opportunities.
He's also able to get good shots off in uncomfortable, tight spaces on both his forehand and his backhand. This is obviously huge for a scorer in the modern NHL where a disproportionate percentage of the goals are scored from in tight to the net. If you want to score consistently in the NHL, you have to be able to be able to score in those high traffic areas.
It's probably worth noting that his current two linemates are the only two players creating shots off the cycle anywhere close to the rate himself and Kaprizov are. Marcus Johansson was Fiala's most frequent linemate during the season and while Ryan Hartman was more often the center on that line, his next most frequent center was Victor Rask.
A peek at Fiala's high danger pass rate tells you that despite his assist rate cratering, he created dangerous chances with the pass at the second highest rate on the team. Zuccarello is unsurprisingly clearly the best in-zone passer on the team, but Fiala is still creating chances at a really high rate.
The problem is when you're most common linemates are Johansson, Hartman and Rask, they're not going to turn into goals all that often. Some mixture of a lack of shooting talent around him and variance likely explains the chasm between the shot assists and actual assists in 2021.
The issue with being one of the two dynamic offensive talents on the team is that you probably aren't going to be playing with the other guy at 5-on-5. Kaprizov and Fiala have to be split up because they're the drivers of their respective lines, at least with the puck.
While it's great that Fiala can be all of the best puck carrier, shooter and passer on his line, the lack of shooting talent around him often wastes his playmaking ability. All Fiala can do to control that is calling Bill Guerin every day in the offseason and asking if he traded for Jack Eichel yet.
Penalties
The last thing I wanted to highlight in Fiala's game is his strange career arch in penalty differential. Fiala draws a bunch of penalties as you would imagine considering he's always the one carrying the puck in open ice and he's nearly impossible to stop at times in that situation.
The strange thing is he's virtually cancelled out that value by taking just as many penalties himself with the exception of the 2017-18 season with the Predators. That year, Fiala took 13 minor penalties but drew 28 for a plus-15 differential. Teams generally score somewhere around one goal for every four opportunities (please ignore both the Wild and the Predators actual powerplay for this exercise.) Considering that, putting your team on the man advantage an extra 15 times brings a lot of value, especially when the player doing it is also a powerplay threat. Unfortunately that season seems to have been a one off and his lack of discipline largely cancels out his penalty drawing value. During his two seasons in Minnesota, Fiala has drawn the 26th most minor penalties in the NHL, one more than Jack Hughes and one less than Jack Eichel. The difference is that both those guys have plus-20 penalty differentials in that time while Fiala is a plus-1. Maybe the strangest part is that the one year Fiala had that huge positive penalty impact was the season after his gruesome leg injury.
One thing that might be a clue to explaining Fiala's proficiency in taking penalties is his high takeaway rate. While stats like takeaways, giveaways and blocks are notoriously dependent on the in arena score keeper's attention span on a given night, Fiala ranked 9th in 5-on-5 takeaway rate this season. That's a good thing, obviously, but I wonder if there's a trade off there for Fiala considering his size. He's not always going to easily lift guy's sticks like stronger takeaway artists such as Mark Stone and Aleksander Barkov, so he has to be a hound on the puck in order to consistently take it from guys. My theory is that he's forced to be more aggressive on puck carriers and that could explain at least part of his discipline issues.
Fiala also notably took a three game suspension this season, so that's probably not the best sign that he's figuring that part of his game out.
While Fiala is already an elite driver of offence and an extremely valuable player, there is room for improvement in terms of his defensive game and his discipline. Fiala hasn't yet turned 25, so there's still theoretically time to smooth those issues out. The takeaways and the ol' eye-test indicate to me that there are at least some skills to build on defensively if Fiala is willing to really try to become a two way driver. The speed he possesses could also be used as a tool defensively and on the penalty kill, but that doesn't mean he'll ever round out either aspect. Even just cleaning up one of those areas could potentially add huge value to Fiala's total game.
Conclusion
Fiala is one of the most exciting players in the league with the puck on his stick regardless of where he finds himself on the ice. The idea of Fiala becoming a more complete player should have Wild fans drooling, but the player he is today is still an extremely valuable one, especially considering the team he plays on. Get this man some linemates.
*stats and visuals via Corey Sznajder, JFresh, evolving-hockey.com, hockeyviz.com