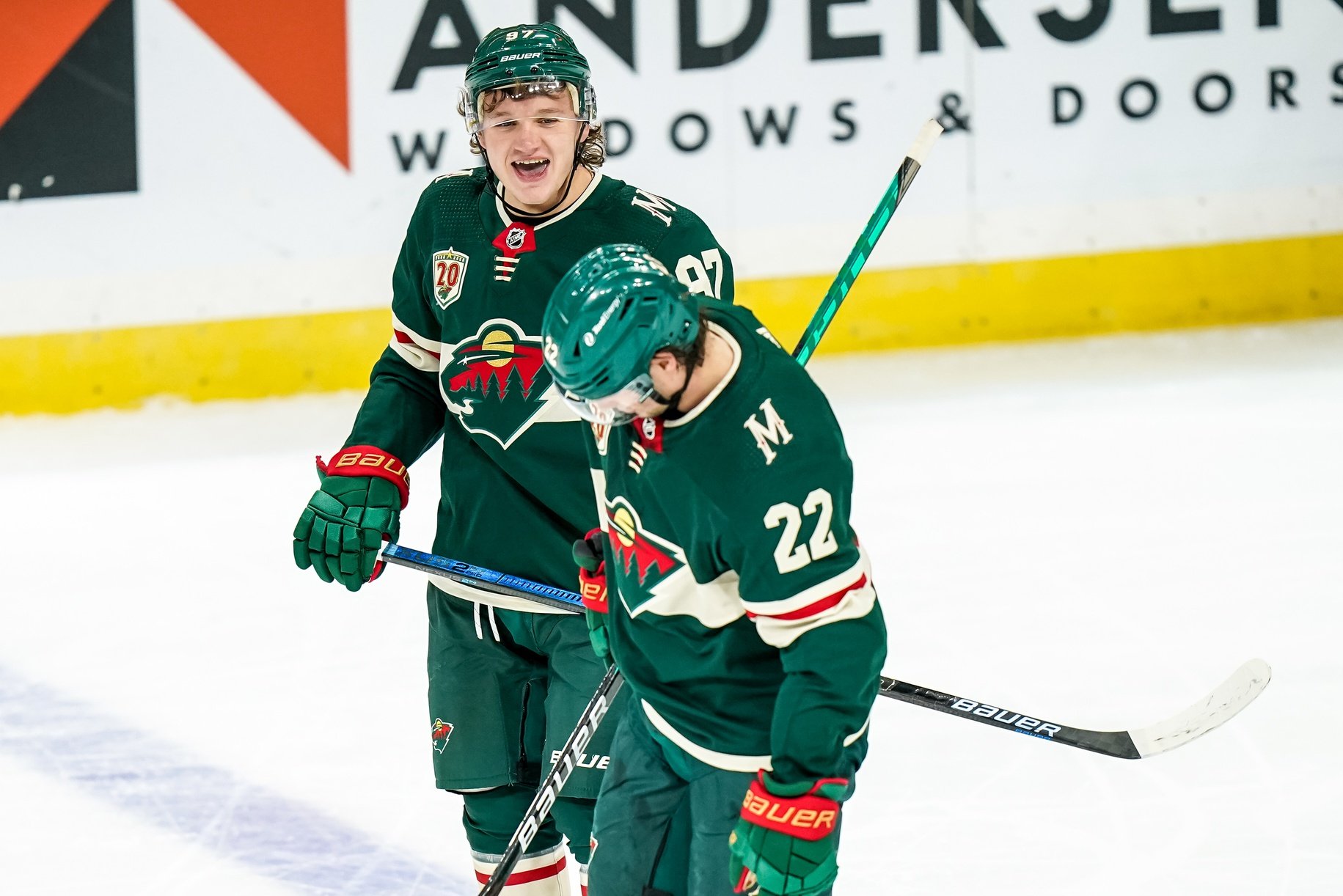 The full fallout of Kevin Fiala's dangerous hit on Matt Roy on Thursday night was announced Friday. The Department of Player Safety suspended Fiala for three games, a fairly long suspension for a first-time offender. And it comes at a terrible time for the Wild -- they are entering a crucial four-game series against the Colorado Avalanche.
Minnesota got off to a decent start through their first eight games, sporting a 5-3 record against some sub-par California teams. Four games against the Avs, arguably the best team in the NHL, was supposed to be a true test for the Wild.
Instead, Minnesota will enter the series missing their biggest weapon for three games. Fiala may only have had three goals through eight games, but make no mistake, he's The Guy in Minnesota. He took control of this team late last year, held the reins in the playoffs, and has them now, even despite the arrival of Kirill Kaprizov.
30 of the Wild's 256 shots (12%) have come off Fiala's stick, so it's safe to say the Wild's offense runs through him. As he showed in the first period against Los Angeles, he's one of the few players on the team who can make things happen out of nothing.
Colorado is a team that's loaded with X-factors. Nathan MacKinnon, Cale Makar, and Mikko Rantanen headline a group that can make anything happen at any time. Minnesota? They've got two, and one's out for 75% of the series.
That leaves them with Kaprizov.
There are no valid complaints with Kaprizov's first eight games. He has seven points and is usually good for a "Wow" play per game. As Maddi Smith wrote yesterday, he's poised to run away with the Calder Trophy.
What he hasn't been — at least not yet — is a focal point of Minnesota's offense. The Wild's power-play focuses on Fiala, and Kaprizov's role at 5-on-5 has been that of a distributor. He's got 14 shots, tied for eighth on the team with Jonas Brodin, with just three of them coming on the power play.
Understandably, Kaprizov hasn't assumed ownership of this team after just eight games. He's in a new locker room, adjusting to a move across the globe, and Minnesota had Fiala as The Guy. It's natural to tread lightly in that situation. But Fiala's out of the picture, at least until Thursday. Kaprizov's been a revelation, and that's more than enough for a rookie. Now the State of Hockey gets to see if he can take the next step and be The Guy.
This might not bear out too much differently at 5-on-5. He will likely move back up in the lineup with Zach Parise and Nick Bjugstad. It's perhaps a bit of a step backward from Thursday when Marcus Johansson finally provided Kaprizov a set-up man. Even so, Fiala being out of the lineup gives the Wild little flexibility at forward, so Kaprizov goes back to setting up Parise and Bjugstad.
What's interesting is what the power play looks like without Fiala. He's taken 14 of the Wild's 46 shots on the man advantage (30%), so losing him is essentially losing their power play strategy.
That brings more opportunity for Kaprizov, though. As mentioned before, he has taken a very deferential, playmaking approach on the power play. With someone as lethal as Fiala opposite him, that makes some sense. Without the need to set up a shooter like Fiala, can the Wild funnel the power play through Kaprizov? What does a Kaprizov-centered power play look like? What does he do when he's the go-to guy?
Being shorthanded against Colorado will likely take what should have been a measuring stick for the Wild and render it useless. That doesn't mean there won't be a test, though. Fans saw Kaprizov deliver on the enormous hype surrounding his arrival. Now, they get to see if he's ready to take the next step.