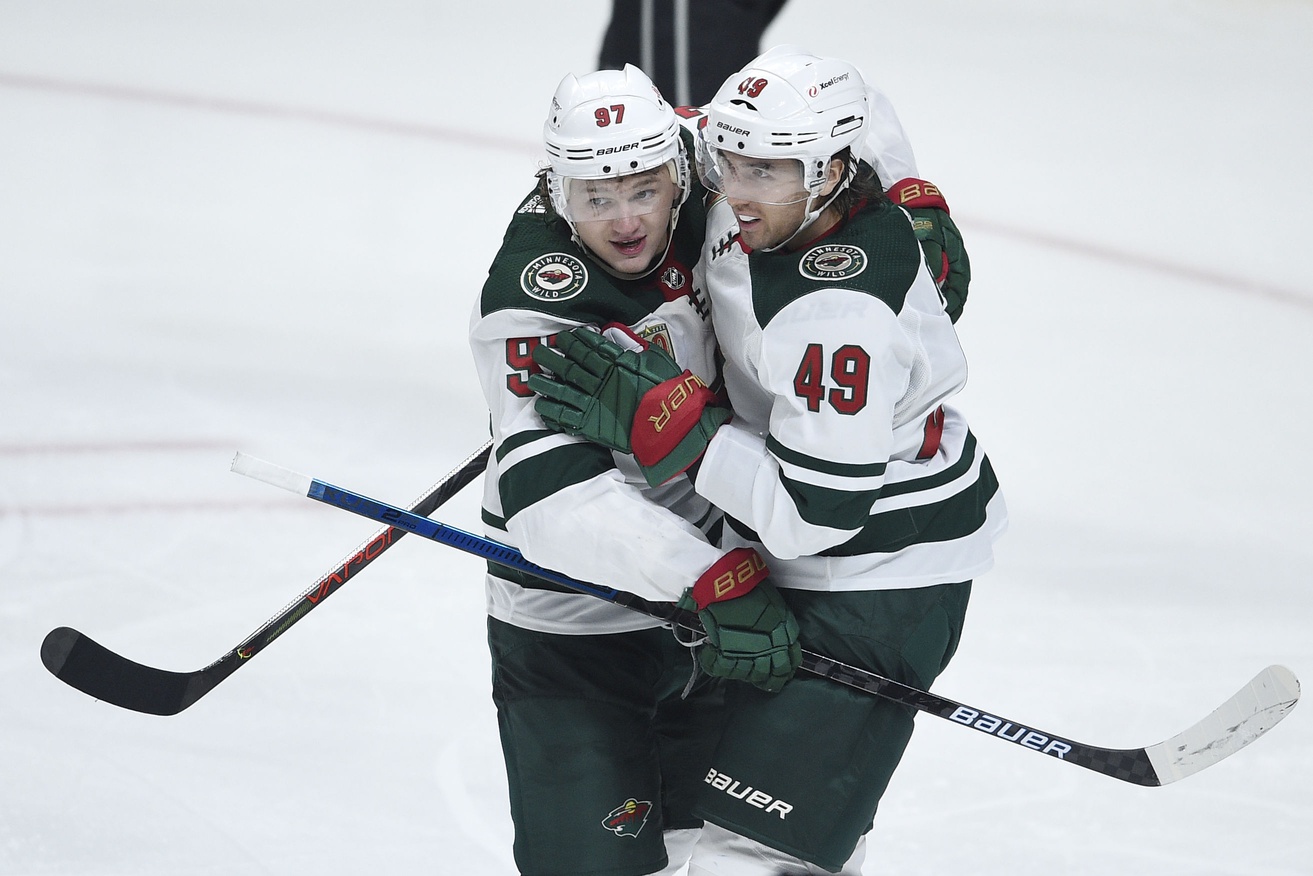 If the Minnesota Wild want to lock up Kirill Kaprizov long-term this summer, Bill Guerin will have to convince the budding superstar that his vision will lead the organization to become a perennial Stanley Cup contender. That long-term extension will come with a prerequisite: The Wild must improve down the middle so that Kaprizov can be centered by a capable No. 1 center.

 

Michael Russo of the Athletic stated the following in his recent article that "until Guerin shows Kaprizov a clear plan to upgrade the middle of the ice and perhaps even begins to execute the plan, I just don't see Kaprizov wanting to commit that length of his life and career to a place where, with all due respect, he has no allegiances, no ties."

 

This is a fair ask by Kaprizov considering the environment he placed in during his rookie season. He played a majority of his time at 5-on-5 with Victor Rask. With all due respect to Rask, the last person Kaprizov wants to do is play with is a fourth-line center on an average team.

 

Kaprizov's underlying numbers at 5-on-5 actually tell the story:

With Victor Rask (409 minutes) --- 47.25 CF % (Corsi For Percentage) 60 GF % (Goals For Percentage) 45.65 xGF% (Expected Goals For Percentage) 47.77 SCF% (Scoring Chances For Percentage) 45.61 HDCF% (High-Danger Chances For Percentage)

With Joel Eriksson Ek (101 minutes) --- 52.28 CF% 55.56 GF% 54.82 xGF% 50.59 SCF% 61.76 HDCF%

With Nick Bjugstad (89 minutes) --- 50.93 CF% 83.33 GF% 56.08 xGF% 50.67 SCF% 60.61 HDCF%

With Ryan Hartman (113 minutes) --- 60.77 CF% 60 GF% 68.03 xGF% 62.96 SCF% 74.19 HDCF%

When Kaprizov was centered by someone other than Rask, it produced stronger results by a considerable margin. Obviously, it is important to distinguish the difference in ice time, but it's fair to ask how much of an impact it would make if Kaprizov wouldn't have played a majority of his time with Rask.

 

These numbers shouldn't be ignored. They highlight that upgrading the center position will make an immense difference.

 

In a recent article, I argued that the Wild don't need to add a top-six center because of the two-way emergence of Eriksson Ek and that Marco Rossi could become an immediate top-six center as soon as next season. My reasoning? Acquiring a No. 1 center could potentially create a logjam down the middle in the near future.

 

With that said, there is still uncertainty surrounding Rossi's recovery and Eriksson Ek might be a better fit as the Wild's second-line center in the future. Both reasons why upgrading the center position is a priority this offseason.

 

This is exactly why it is completely understandable that this team has to make adjustments this offseason to give it a boost to reach the next level.

 

The Wild would prefer to sign him to an eight-year extension. After waiting nearly six years to witness their coveted prospect hit the ice, catastrophic wouldn't even be able to describe a scenario where Kaprizov doesn't remain in Minnesota.

 

The 24-year-old is truly a complete package and his high-octane offensive game is an element the Wild have lacked since the days of Marian Gaborik. Not only was Kaprizov almost able to reach a point-per-game rate, but he was responsible defensively while posessing incredible explosiveness and composure.

 

 

His elite play-making ability, skating, and tantalizing shot are just a few tools in his arsenal.

 

So, what options do the Wild have to redefine the position that has been lacking an identity?

 

There are only two top-six options in free agency this offseason. That is Phillip Danault of the Montreal Canadiens and Ryan Nugent-Hopkins of the Edmonton Oilers. However, the former doesn't exactly make much sense because his play is redundant with Eriksson Ek's, and they are both pretty similar players, aside from Danault's strong faceoff numbers. Nugent-Hopkins could be another strong option if the Wild want to get a center through free agency. Both centers have strong transition games, the biggest element lacking in Eriksson Ek's game.

 

As far as the trade market, it is very difficult to acquire a No. 1 center -- or a top-six center for that matter. Most teams can't afford to lose a top-six center or shop one, making this a very difficult assignment. The Wild should certainly ask the Buffalo Sabres about Jack Eichel, it would be a mistake to not seriously consider him. Pivots of his caliber are rarely available. Christian Dvorak of the Arizona Coyotes is a great option who could be a sleeper.

 

Matt Duchene is also someone to consider despite his lucrative contract. Would the Nashville Predators be willing to eat some salary and move on from him after falling short in the postseason again? Not only is he good in the faceoff circle, but he is a strong player in transition and has displayed his elite offensive game in the past. Duchene could certainly use a change of scenery too.

 

Or what about Sean Monahan of the Calgary Flames? There doesn't appear to be much interest from the Wild, but they don't have a ton of options available.

 
---
The most interesting layer in this situation is that Guerin has been vocal about not sacrificing the future for a No. 1 center.
In Russo's article at the Athletic, Guerin answered some questions about different priorities going into the offseason, he mentioned that the focal point is on the future.
"Eventually, yeah," he said, "but we're not going to overextend ourselves just to satisfy a public perception that we need a No. 1 center. We're not going to do that. It's just like going back to the trade deadline, we're not going to sacrifice our future, our picks, and our prospects just to fix something right now."
This makes things interesting because not having a No. 1 center is a problem and it should be a priority, especially when you don't give Eriksson Ek an opportunity in that role. Kaprizov needs a quality center, plain and simple.
"Do we have to do anything?" Guerin asked, rhetorically. "No, we don't have to do anything. I think we proved this year that if you play as a team and you have people on each line driving offense, that you don't need that No. 1 guy."
But the Wild need a No. 1 center to keep their best player, and so far they have shown they won't give Eriksson Ek that chance.
All Data Via Evolving-Hockey, Natural Stat Trick & Hockey-Reference.