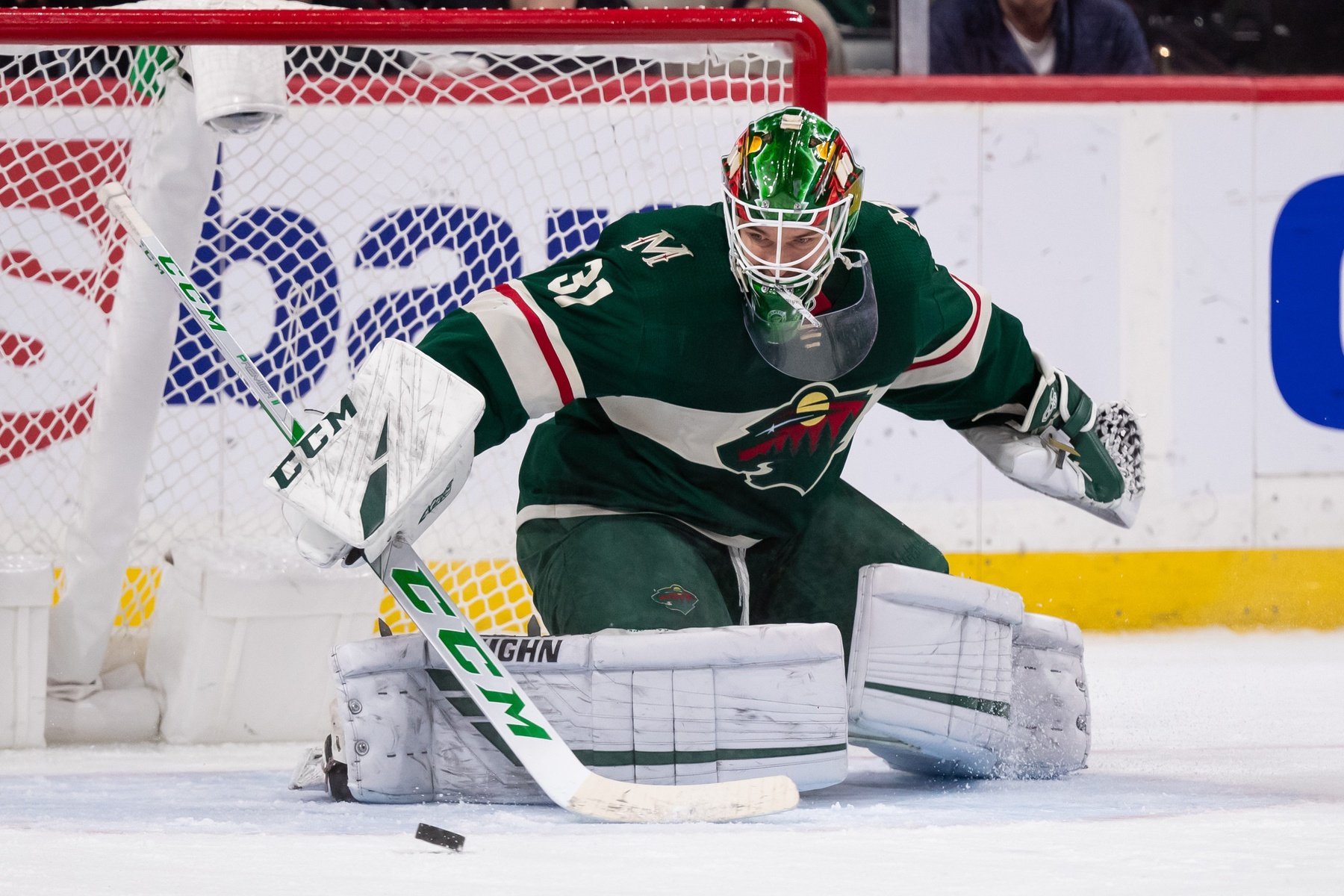 On Wednesday the Minnesota Wild announced that they had signed goaltender Andrew Hammond to a one-year two-way contract and that Alex Stalock would be out indefinitely with an upper-body injury. The move most likely signals Hammond will play in Iowa while Kaapo Kahkonen will begin the season with St. Paul backing up Cam Talbot.
Kahkonen, 24, enjoyed a brief cup of coffee with Minnesota last season while spending the majority of his year in Iowa, where he was named the AHL goaltender of the year in May. Kahkonen went 25-6-3 with a .927 save percentage and seven shutouts in Iowa last year.
Following the Wild exit from the play-in series in August, general manager Bill Guerin vowed to bring change to the goaltender position, as the team has been performing below average in that area for the past two seasons. While the Wild traded Devan Dubnyk and brought in Talbot, the idea was to give Kahkonen more time to develop in the AHL.
Kahkonen attributed his great play last year to being more comfortable in North America. The previous year he had had ups and downs while acclimating to the AHL after making the jump from Finland. If that comfort level can carry on into this upcoming season, then Kahkonen certainly has a strong chance to pick up where he left off.
Kahkonen will certainly get his chance in the NHL for a decent part of the season now that Stalock is out indefinitely. With a condensed 56-game schedule slated for the new season that should be starting mid-January, the Wild will have plenty of back-to-back games where they will need Kahkonen to step in and give them quality starts so they don't over-rely on Talbot like the Edmonton Oilers did -- allowing his game to take a turn for the worse.
Besides giving the Wild the best chance to win on nights when Talbot needs time off, giving Kahkonen time in the Minnesota net is also going to be the best chance for Guerin and the front office to see if Kahkonen is a goaltender they want long term. While putting up numbers in the AHL is nice, seeing if he can continue that trend in the NHL is something that needs to be ascertained sooner than later.
There are some goaltenders on their way up in the Wild system, but none are close to being NHL ready like Kahkonen is. The position has been addressed in the past two drafts, as it became a glaring need in the prospect pool as it was only Kahkonen who showed a glimmer of NHL potential.
Again, if Kahkonen is not the answer to the position, then they will have to look for a longer-term solution to the position after Talbot's deal expires in 2023. By that time, the likes of Hunter Jones and Filip Lindberg might not yet be ready for NHL action. In theory they could be, but goaltenders typically take longer to develop.
Kahkonen getting this opportunity is nothing but good for the Wild. It's going to give them a good look at the Finnish goaltender one way or another. Having clarity, good or bad, at this position is key. You don't want to be stuck in-between and have to make a decision where you give up on a goaltender too early.