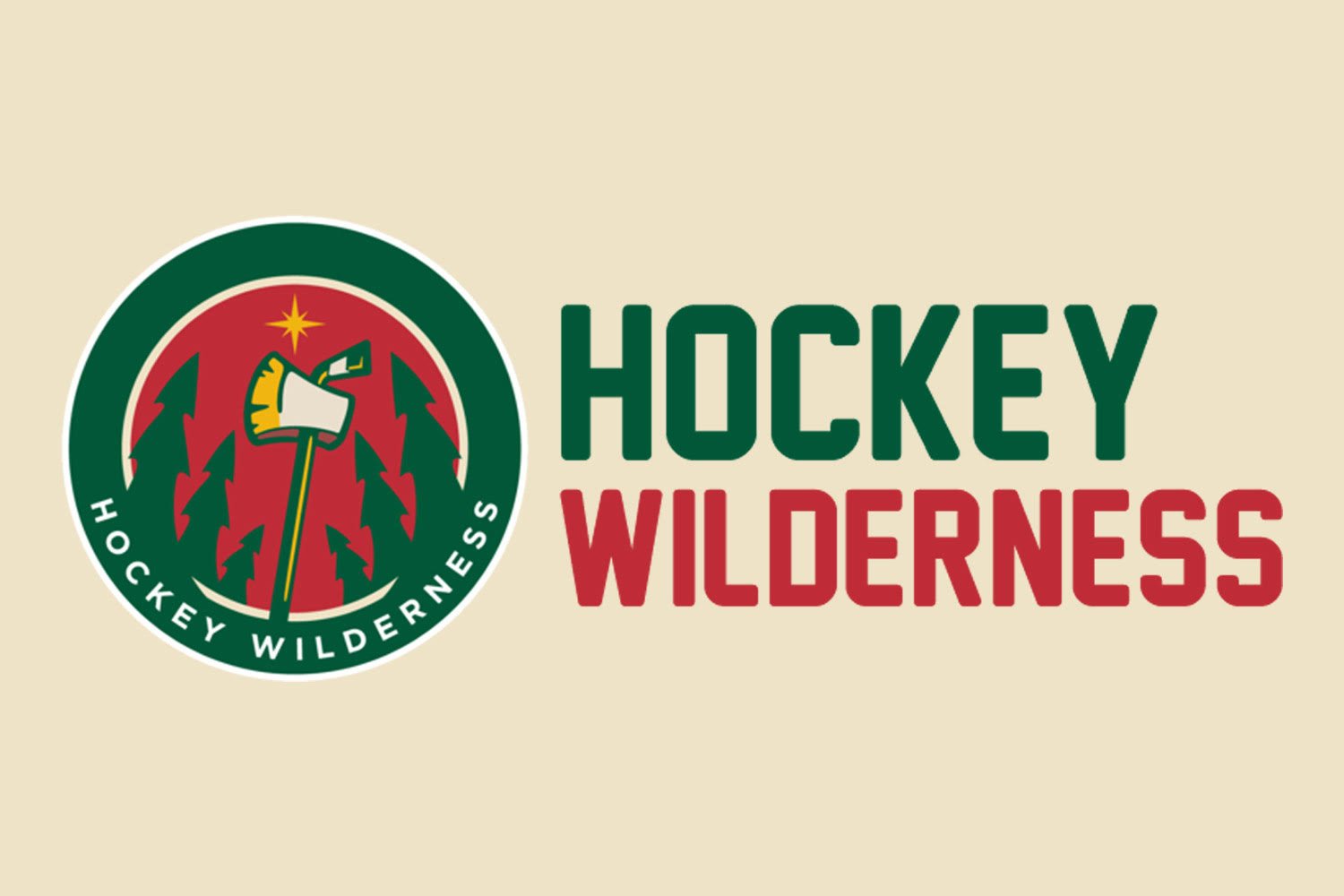 Venture back into a darker time, if you will. A time when the Wild were run by a GM Who Shall Forever Remain Nameless, and coached by a defensive coach that thought defense was something that made blood flow through veins, and was the fifth element of which everything was made.
It was a time of mythical creatures such as a goal scoring winger with a glass groin and hard working center that shot fire from his eyes. Despite the heroes that roamed the Xcel Energy Center, there also were tales of an evil creature, branded with a "41" on his back for easy recognition.
That creature was simply known as: Skoula.
Today, a whole new cast of characters roam Saint Paul, and the scarlet number is being revived. Not by a monster, but by a monster of a player.
Multiple fans have commented saying that when they see 41 on the ice, they have a mini heart attack. Their minds are having a Pavlovian response to the stimuli of seeing that number leave the bench, just waiting for a monumental gaff to occur, and the opposition to get a solid scoring chance because of it. Who could blame them? Everyone should remember this:
While that one moment in time could have happened to anyone, it didn't. It happened to Skoula, who fans could not stand, while Jacques Lemaire swore he one of the best defenders to ever walk the planet. Sure, Skoula had a solid positional game. However, his complete lack of ability to use the size he was given to lay a check or clear some space in front of the net were the largest complaints.
The tripping over painted lines in the ice didn't help much either. (Author's note: the seventh return on a Youtube search for Martin Skoula is a clip titled: "Hockey Drill: Cones.")
Falk has become a bit of a folk hero in Saint Paul in just 11 games. He is used on the penalty kill, although still in a third pairing role, and fills his role perfectly. His 14:52 TOI /G, and his 1:38 SH TOI /G both rank him only above Clayton Stoner, but they both are about where they should be for a third pairing d-man. As the coach's confidence in him grows, he will likely be allowed more minutes, in more situations.
The biggest reason he is quickly becoming a fan favorite is not because he is going to play big minutes, nor because he is going to put in 20 goals from the blue line. It simply the fact that he is solid defensively. He has the best best +/- of the Wild defensemen (+3), he clears traffic in front of the net, and he is willing to drop the gloves to defend himself and his teammates.
A big, physical defenseman who plays every shift, works hard (sorry Tom), plays lights out defensively, and doesn't make glaring, high profile mistakes. I wonder why this guy could be so popular in Minnesota.
While it may take a few more Rorschach tests, some community therapy, and some powerful drugs to help everyone forget the curse of Skoula, just remember, 41 is Falk, not Skoula. It's OK to uncover your eyes. Sit back in your chair and relax a bit. Falk is on the scene and he has officially taken 41 back.