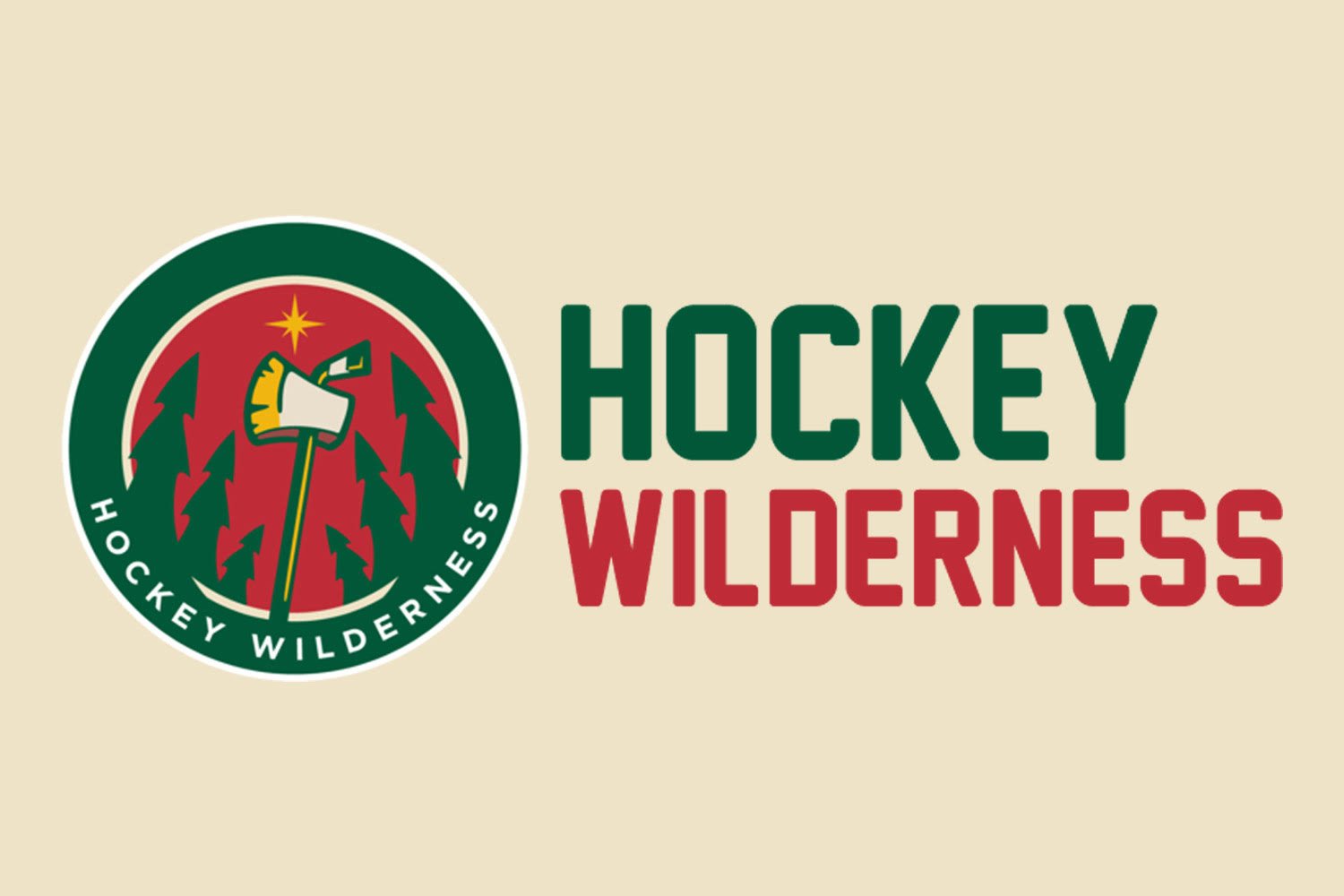 Before the 2021 NHL Draft began, Minnesota Wild director of amateur scouting Judd Brackett was letting it be known that this year is his longest draft board in his experience of being in a front office.
With that lengthy pile of names in-hand, Brackett went to work in a 24-hour slog of a draft weekend where the Wild have taken some immense risks but has received a lot of praise from public scouts about who they were able to pick in the top half. From hard-working forwards to respectable two-way defensemen, Minnesota got a crop that fit their projectable style.
But they did land one key component that was missing in Jesper Wallstedt and a keen option to take over the reins in between the pipes in a few years.
"A player like Jesper, we've been watching for a number of years," Brackett said Friday night. "We look back, even as a double-underage, he was playing at the Ivan Hlinka in Edmonton," Brackett said of the Wild's first pick. "Really advanced technical goaltender with lots of experience playing against men, playing internationally, he's played a lot of hockey, high-level hockey which is what we look for in goalies. It's a good indicator of their future success."
Wallstedt has been playing at a higher level in Sweden than most teenaged goaltenders do in the SHL — almost to a historic degree — and the Wild were enamored by having that spot locked up in the pipeline.
Following Wallstedt, the Wild used their second first-round selection to take defenseman Carson Lambos at 26th overall.
"He had a tremendous underage year, he was a very high WHL pick," Brackett said of Lambos. "Comes in as a mature, physical two-way defender that skates well.
"He went over to Finland to start the year, moved north in the country, where there's not a lot of English speaking — I think that was a big challenge for him as a 17-year-old. You know, just the cultural changes, the language, everything for him. So, that was a good bout of adversity to begin with and then he had some health issues, came back, played the first two games of the Western Hockey League and was unfortunately unavailable for the U18 in Texas, which might be part of the result of falling to us. But he has a clean bill of health and we're very excited."
Having gone overseas and not ever feeling really comfortable, and then not even being able to play for his WHL more than twice due to medical reasons, it's hard to knock him on slipping a little bit. Hopefully Brackett has had enough of a game log on him to warrant the first-round pick — but he just feels like such a Minnesota blueliner.
Speaking of a Minnesota blueliner, in the second round — their first pick on Saturday — they went out and made a dream come true, selecting Grand Rapids, Minn. native Jack Peart. The kid was absolutely ecstatic to be taken by his hometown team and could not stop smiling through his first media availability. I'm serious.
"Even though he's a bit undersized, he's a two-way defender, takes care of the defensive zone very well," Brackett said. "Where he excels is puck retrievals, exits. Great hockey sense; plays with real mature awareness and poise, whether it's even just a short little indirect pass or able to stretch the ice.
"I think his offensive game will continue to grow — he will certainly have some chances at St. Cloud to be a powerplay defenseman there, but his game is really tailored to his ability to move the puck."
It's been all goaltenders and defensemen in the first two rounds for the Wild, but they changed gears a little bit to grab Kamloops Blazers forward Caedan Bankiers in the third.
"Center, bigger body," Brackett said, describing Bankiers. "For him, hockey sense is really good. High character, works hard. Coaches there really appreciate him because they think of him as a low-maintenance guy that does the work. Real unselfish, team-oriented game. Will continue to work on his skating strength, that will be the area he needs to focus on, but he can do a bit of everything. Plays in the trenches, has a nice touch around the net as well too."
I swear everything he said right there could describe countless of Wild forwards — like an endless lineup of guys with the same haircut just taking faceoffs in the Xcel Energy center. So maybe Bankiers does work out.
Minnesota just flirted with some forwards, stuck their toes in the offensive pool, but ended up returning to the blue line by selecting Red Deer Rebels right-handed defenseman Kyle Masters.
"Kyle Masters has excellent mobility, right not has about a 6-foot frame, on the lighter side so we'll continue to add strength which will be an area of focus of him," Brackett said.
"But great mobility along the offensive blue line, laterally as well as through the neutral zone. Willing puck rusher, runs a power play there, and at his age, that's sort of exceptional for an '03."
Masters does have a fairly late birthday compared to a lot of draftees — born in April, he is right in the middle of his draft year so hasn't really been exposed to too much of the top-level game. He's going to play a lot of minutes in the WHL coming up, so there's going to at least be more content.
Returning to some forwards — and Kamloops — the Wild selected overager centerman Josh Pillar in the fourth round, after trading up a couple slots to snag him.
"Mostly played center last year, tends to move up the lineup a bit when he goes to the wing, where there's maybe just a little bit less of the rigors of being a two-way center, allows him to sort of slash to the net. But he can play both," Brackett said.
As the Kamloops team get some key players back from injury and keeps high-powered offensive machines like Logan Stankoven in the lineup, both of the forwards that the Wild selected from their roster might get some key eyes on them next season. It's going to be a lot of grainy WHL footage.
With their final pick, Brackett was able to nab someone a little bit closer to home for him, grabbing defenseman Nate Benoit in the sixth round.
"Nate is someone who plays out in my area," Brackett said. "Sort of a late-bloomer, even physically. Two-way defenseman. Good skater. Plays with a little bite — you'll notice even a year ago 130 penalty minutes or so, so he's an aggressive defender. He relies on his mobility and reads well. He'll take a little bit of time, he'll play in the USHL a year before going to North Dakota."
Benoit is a pure project that Brackett might have had a little bit more insight than a lot of other teams and public scouting services did. He just only finished playing at the Triple-A U18 level, so it's not like there's a lot of competitive hockey for him to watch, but if Judd says there's something there and no one else really thinks about him, then we should just all trust him.
After all, they were his picks to make.
Now it's just more work for their development staff and a potential rookie tournament with the Chicago Blackhawks the weekend before the Wild's training camp. Time to think about actual NHL players now.