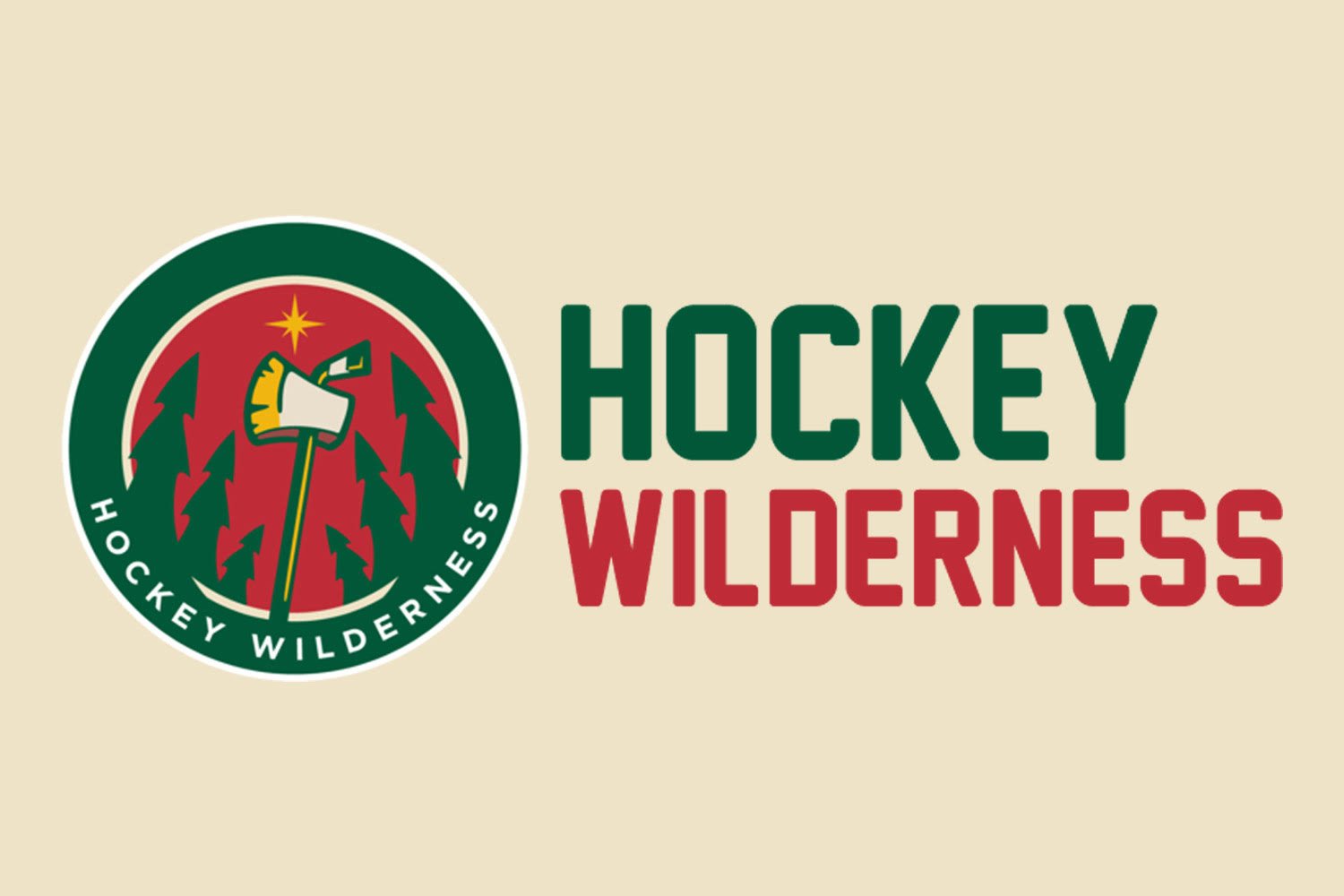 MINNESOTA WILD AT NASHVILLE PREDATORS
7:00PM Central, Bridgestone Arena, Nashville, Tennessee
TV: Fox Sports-North
Radio: KFAN 100.3 and affiliates
Streaming: Fox Sports-Go app
At last season's World Junior Championship, Minnesota's prospect pool suddenly started to look a bit deeper than it had in previous years, as Luke Kunin, Joel Eriksson Ek, Kirill Kaprizov, and Jordan Greenway all gained attention as future contributors and potential stars at the NHL level. All four had great showings for their countries, and made many in the hockey community start to believe that the future of the Minnesota Wild was brighter than it had ever been.
Since that tournament, there have been a few guys—like Brock Boeser and Charlie McAvoy, for example—that have joined NHL squads following the conclusion of their respective college seasons, and have immediately found success. With the group that Minnesota sent to the 2017 WJC, there was at least some hope that perhaps one of its youngsters would arrive at the highest level soon after and quickly erupt in similar fashion.
But to this point, the dividends paid to Minnesota by that group of talented youngsters haven't been as significant or promptly delivered as many had hoped. Kunin's time with the big club was of course short-lived during his rookie year (he spent the end of last season in Iowa), as he unfortunately suffered a season-ending ACL injury last month after bouncing between Des Moines and St. Paul. Kaprizov—whose stardom continues to rise in his motherland—remains a complete mystery as to whether or not he'll ever sign with the Wild. Eriksson Ek has been the most successful so far, as he's slowly-but-surely gained the trust of his teammates, coaches, and now fans, who suddenly seem to be clamoring for more ice time for the young Swede. Even so, Eriksson Ek hasn't exactly burst onto the NHL scene.
That leaves Greenway to be the guy that quickly emerges as an NHL star, now that he has been signed by the big club. It's been a crazy season for the 6' 6" forward, who once again had a good showing on the international stage at the Olympics last month. There, he used his size to his advantage and was a complete menace on the ice, even against some of the Russian superstars like Ilya Kovalchuk and Pavel Datsyuk, who eventually won gold. Greenway closed out his college career with an impressive stretch of hockey, leading his Boston University team to the brink of the Frozen Four.
Greenway is expected to slot right in tonight on the wing in Nashville. Will he do so quietly? Or will he immediately be an impactful player on the big club? What say you, Wilderness? 
NASHVILLE PREDATORS
In case your memory doesn't stretch back very far, Minnesota just played this team on Saturday, as it earned a very important and equally impressive 4-1 victory over the Western-Conference-leading Predators. Prior to that game, I went a little more in-depth on Nashville, so I would invite you to take a gander back at that Preview to familiarize yourself with tonight's opponent. 
What I will say here is that after going 14-0-1 in a fifteen-game stretch, the Predators are now suddenly on a three-game losing streak. They lost to Toronto 5-2, then Minnesota, and most recently dropped a shootout to the Winnipeg Jets on Sunday.
Back on home ice, Nashville will certainly be hungry to get back to its winning ways this evening.
STORYLINES
Seeing where Greenway fits in tonight will be interesting. As a big, physical forward, I would expect Bruce Boudreau to ease him in on the bottom six, perhaps alongside a guy like Charlie Coyle? Coyle has been excellent over the past few weeks, so maybe he could be used as a catalyst to help Greenway get up to speed quickly. Wherever he slides in, expect to see Greenway planted in front of Pekka Rinne for a lot of the night, as that's where the big forward has found the most success in his career. Once he finds the ice he wants, he's a nearly immovable force.  
Minnesota caught a big standings break last night, when the Vegas Golden Knights downed the Colorado Avalanche. The loss by the Avs meant that the Wild was allowed to keep its three-point advantage for third place in the Central Division. Minnesota is now 3-0-2 in its last five, although with that four-day break in the rearview, it hasn't made a ton of progress in the standings. So, getting a little help from one of the teams chasing it is definitely a welcome development in the story of these last couple grueling weeks of regular season hockey.
If the Blues win their sixth straight tonight, they will leapfrog the Avs for fourth place in the Central, push Colorado at least temporarily out of the playoffs, and close to within two points of Minnesota, should the Wild drop this one in regulation. A win tonight by the Green 'n' Wheats would keep them well clear of that whole mess that is the wild card race.
With Nashville recently losing to Winnipeg, the Jets are sneakily closing the gap on the Preds for first place in the Central as well. The Jets have won five in a row, whereas Nashville has dropped three straight, so the cushion for the top spot has been whittled down to just five points. If those trends continue for a few more games, the Jets could take over the pole position, meaning that—should Minnesota keep the third spot—the Wild and Predators would actually play each other in the opening round. Tonight marks the final regular season matchup between these teams, but could we see a few more Predators versus Wild games early in the postseason?
Minnesota has gone 3-1 against this divisional rival this season, and seems to put its best foot forward when playing the Predators, although its lone loss in the season series did come at Bridgestone Arena.
INJURIES
No Jared Spurgeon, no Luke Kunin.
Calle Jarnkrok is out for the Predators with an upper body injury. Austin Watson laid a huge hit on Nate Prosser in Saturday's game, but left soon after and didn't play Sunday. It's unclear if he'll return tonight, or if the hit on Prosser had anything to do with his exit. Injury information comes from Rotoworld.
The Gamethread will post at 6:30PM Central. Below are the projected lineups, thanks to DailyFaceoff.com (the Wild forwards are just my guess).
WILD FORWARDS
Zucker // Staal // Granlund
Parise // Koivu // Niederreiter
Greenway // Cullen // Coyle
Winnik // Eriksson Ek // Foligno