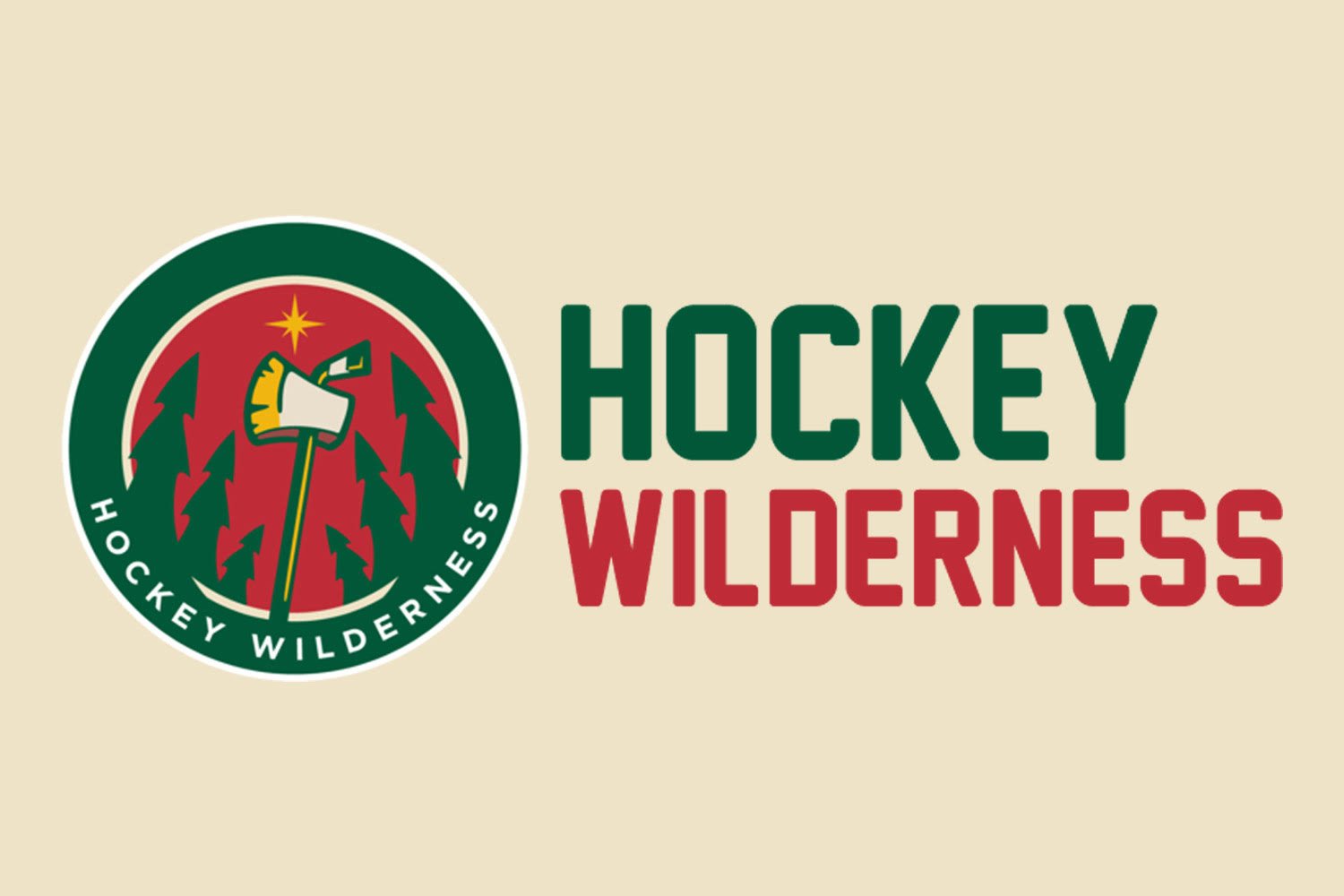 So much of the story about the University of North Dakota in 2015 has been wrapped up in two things: their stubborn and fruitless efforts to delay adopting a new nickname and their offense. And for the most part, UND, and its fans, have been great about keeping those stories alive. As the Fighting Hawks keep fighting and one of the best lines in NCAA hockey continues to click, it makes writing about them pretty easy.
The story of this weekend, though, was a bit different. This weekend, North Dakota was really about a number. 218:38. That's how long starting goaltender Cam Johnson has gone without forfeiting a goal. It's the second-longest streak in program history by half a game, and they'll have a real chance to build on it when they welcome Alabama - Huntsville to start 2016 off in Grand Forks.
Johnson's streak contributed mightily two North Dakota's matching 3-0 wins over UMD. Friday's game ended the Bulldog's five-game lossless streak and sent them looking for answers on offense. By the end of Saturday night, it was clear they hadn't found any, dropping their second straight by the same score, 3-0.
What's really remarkable about the two identical scores was just how similar the games were that produced them. Over the course of the two nights, Johnson stopped 40 and 38 shots, respectively, and suffocated the Bulldogs on their 5 and 4 power play chances.
On offense, the same sort of mirror-play was in effect, with UND playing a slow, well-paced game on Friday, dumping 19 shots on Bulldogs' stalwart Kasimir Kaskisuo. On Saturday, they tried their best to match the tally, putting 17 shots on net. Each night, the Fighting Hawks' shooting was good for 3 goals, including one in each game from Brock Boeser, with assists by Nick Schmaltz and Drake Caggiula.
While UND's top line has been sizzling lately, there have been concerns about the state of their depth scoring. Those concerns were mostly erased this weekend, as their depth provided two goals each night and a bevy of assists.
The real difference between the two nights was how discipline and composure affected the outcomes. For North Dakota, their play on Friday included the fair share of tripping, slashing and roughing calls that are typical to a matchup of this caliber. For UMD, the same did not hold true, giving up significantly more opportunities with the man advantage to the Fighting Hawks.
UMD's game going into Saturday had been built on steady, even-keeled defense with enough physicality to punish teams that tried to mow through the neutral zone. Playing a more desperate game on Saturday, they let their frustration spill over into 8 penalties, including two misconducts, giving UND the time and space on which it feeds during tight games.
Really, in the end, it's easy to say the Bulldogs gave up Saturday's game. But at the same time, their frustrated, confused, undisciplined game on Saturday only came about because of the way UND controlled play so well on Friday. Sure, the Bulldogs outshot the Fighting Hawks each night, but when those shots come from weak angles and create easy confidence for a solid goaltender, it quickly becomes clear that you're just playing into UND's system.
In case you missed any of the action around the H-WCHA, here's what happened this weekend:
University of Minnesota - Duluth
UMD's unbeaten streak halts at 5 | Bulldogs Athletics
The Bulldogs couldn't muster a goal against a red-hot Cam Johnson.
University of North Dakota
Johnson extends shutout streak to second-longest in team history | Grand Forks Herald
He'll have to wait a bit to try to become the #1 goaltender in North Dakota history.
University of Minnesota
Head coach, commentator Glen Sonmor passes away | The Daily Gopher
The maroon and gold lost a legend this week.
Gophers scrape out a split against Michigan | KSTP
UMN earned a desperately-needed win to stay in the mix in the Big Ten.
University of Wisconsin
Jurusik puts team on back, nabs shutout for Badgers | Wisconsin State Journal
Apparently, UW goaltenders are sick of surrendering leads to poor defense.
St. Cloud State University
St. Cloud approves beer games on limited basis | St. Cloud Times
Two beer games in 2016 will test SCSU's fans and viability for upcoming events #DontScrewThisUp
Bemidji State University
Bemidji state is swept, teddy bears not | Bemidji Pioneer
On Teddy Bear night in Bemidji State, one of the best traditions of any franchise, fans had to wait an entire game to toss their donations as BSU failed to score against Bowling Green
Minnesota State University
MSU streaks into winter break | Mankato Free Press
The Mavericks are 10-4-2 in their past 16 games and are looking to start 2016 off right when they return