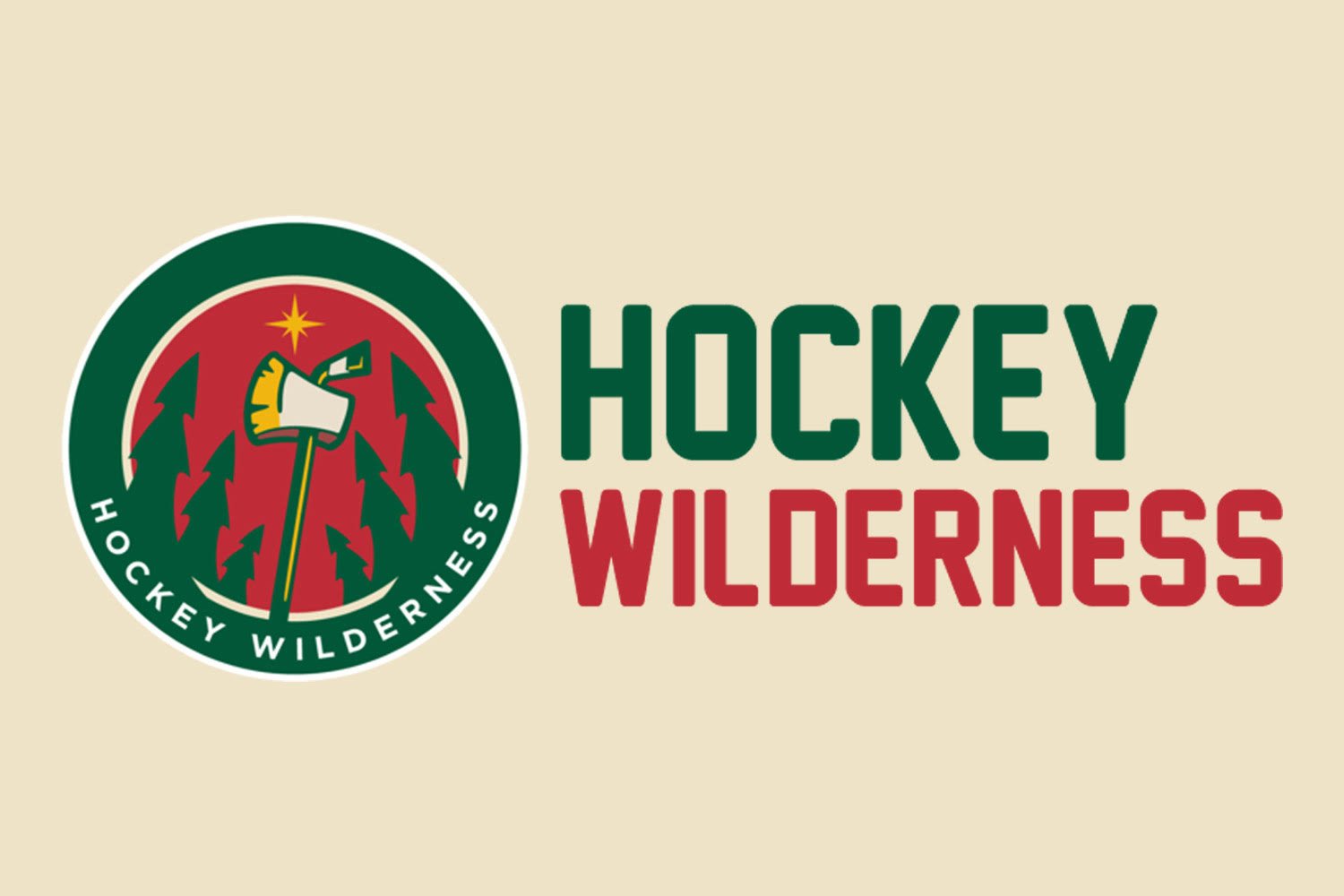 Okay, so it may be a little past midseason for college hockey, but it's as good a time as any to check in with the best players and stories around midwest hockey. Today, I'll be touching base with each team we cover at Hockey Wilderness and seeing who's been the most valuable player through the first half-ish of the season, whose play has surprised me the most (for good, bad, or other reasons), and who could step up or improve the most in the rest of the season.
It should go without saying that these selections are based on my opinion of what makes each team tick and what the preseason expectations for each player were. If you think I missed something, or I'm not giving a player the credit he deserves, let me know in the comments or harangue me on twitter. Okay, maybe be nice on twitter, but let me know!
University of Minnesota - Duluth
Midseason MVP: Austin Farley
Through UMD's first slew of games, Farley has provided a massive offensive spark for the Bulldogs. He's one of the smallest players on the UMD roster, but he brings a really complete game to the ice. Even though +/- is a pretty awful stat, it's worth noting that Farley has only been a minus three times this year.
Biggest Surprise: Kasimir Kaskisuo
Surprised at this surprise? Don't be. After the rock-solid, rock star season Kaskisuo had last season for UMD, it was hard to imagine he'd be able to keep performing at such an elite level. But that's exactly what Kaskisuo has done. That's not to say I don't believe in his fundamentals, but rather that he's avoided the inconsistencies that are common to so many NCAA goaltenders
Most to Prove: Carson Soucy
The Minnesota Wild draft pick has a lot to prove, both to the club that drafted him and his home team. He's played a strong season thus far, and has contributed well all over the ice, but recent scoring droughts for the big man have to be addressed. It's time for Soucy to show the persistence that earned him a nod from the Wild.
University of North Dakota
Midseason MVP: Cam Johnson
It would be easy to put just about any North Dakota player in this slot, because their season thus far has been impressive. However, there are few goaltenders in NCAA play who have been more consistent both under pressure and in the assailable position of the Fighting Hawks
Biggest Surprise: Nick Schmaltz
Most of the midseason accolades should go to Brock Boeser and Drake Caggiula, but their CBS line is nothing without the playmaking and game-breaking ability of Nick Schmaltz. He's become an integral part of one of the most dynamic lines in college hockey.
Most (Yet) to Prove: Brock Boeser
Okay, so this is maybe playing too much with the structure of these midseason awards, but I'm still waiting to see the ceiling on Brock Boeser. The Vancouver Canucks 23rd overall selection is looking more and more like a steal, with a strong physical game and crazy hands. I'm waiting for him to prove that he shouldn't have been a top-15 pick in 2015.
University of Wisconsin
Midseason MVP: Cameron Hughes
Hughes may not lead the Badgers in points or hits or any aspect of the game, but he's already earned his spot among the team's leaders for the maturity of his game. He uses his excellent vision of the ice to remain defensively responsible and has done well by his team mates to cover when their desperation takes over.
Biggest Surprise: Luke Kunin
In 23 short games, Luke Kunin has made his mark on UW hockey. He leads his team in goal scoring, and is scoring at one of the highest rates of anyone on a struggling Badgers squad. As a dynamic, offensively gifted freshman, Wisconsin fans have at least one bright spot to look at moving forward.
Most to Prove: Matt Jurusik
I don't blame Jurusik one bit for being here at this point in the season. In all honesty, his team's struggles are his team's struggles. But at the end of the day, Jurusik has to prove that he can handle the stress and pressure of the defensive breakdowns that are so common to Mike Eaves' system.
University of Minnesota
Midseason MVP: Hudson Fasching
One of the brightest spots in a down year for Gophers hockey, Fasching has ramped up his already elite NCAA game. His combination of size, speed, and finish have made him an essential for a Minnesota squad that has regressed this year.
Biggest Surprise: Eric Schierhorn
Despite an early rash of losses, Schierhorn's play this season has assuaged many concerns that he was a poor replacement for departed goaltender Adam Wilcox. He is cool under most pressure, and as the season has gone on, his comfort in net has been one of the most (pleasant) surprises for fans of the maroon and gold.
Most to Prove: Justin Kloos
While Kloos has played a decent season himself, it's difficult to say how well he's done in his role as captain. Much of his place on this list is due to the position his team occupies in the stands, but it's on Kloos to instill the work ethic past Gophers squads have shown en route to NCAA tournament berths.
St. Cloud State University
Midseason MVP: Joey Benik
SCSU's success this year and it's #3 USCHO rank is highly-dependent on their scoring. And that scoring is highly dependent on shots. Apparently Joey Benik got this memo, as he's shooting at the highest rate on the team. What's more, he's scoring on 16% of those shots, snagging him the most goals among Huskies in 2015-2016.
Biggest Surprise: Kalle Kossila
Kossila's play this season is exactly what you should expect from the Huskies' forward if you only knew about his freshman and sophomore years. What makes Kossila's play so surprising is how well he's rebounded from last year's injury struggles. It's nice, sometimes, to see young players bounce back so well.
Most to Prove: Robby Jackson
It's been a frustrating 2016 for Jackson, especially so after a strong 2015. Jackson bolted out of the gates in 2015, and as of December 30, led all SCSU freshmen in goals. Since then, he's scored 0 goals and has only one point to his name, which came on January 2. Get well soon, Robby.
Bemidji State University
Midseason MVP: Brendan Harms
The 2015-2016 season has been good to Brendan Harms, whose game has evolved to incorporate more puck distribution. He's a top-scorer for the Beavers, and a major factor in their strongest moments on the ice.
Biggest Surprise: Ruslan Pedan
What's crazy about the way Ruslan Pedan is playing is not the fact that he's scoring more or less than he did last year, because he's not really. No, what's surprising to me about Pedan's stable influence on the ice is that it's earned him a +14 rating, which has netted him only 7 points on the year. Whut?
Most to Prove: Jay Dickman
As a redshirt freshman, Jay Dickman has the ability to make a tremendous impact on the BSU roster for years to come. He also has the size and force to be a massive presence on the ice. However, he has yet to make that presence felt, though he'll need to in order to justify his redshirting.
Minnesota State University
Midseason MVP: Teddy Blueger
If Zemgus Girgensons is the reason there are so many Buffalo Sabres fans in Latvia, I'm going to assume there's an even more massive group of Mavericks fans because of Teddy Blueger. The Riga, Latvia native is scoring at a frenzied pace for MSU, and should make a claim for Latvia to be Pittsburgh Penguins territory very soon.
Biggest Surprise: Jason Pawloski
There's no way to not be surprised by Pawloski's freshman campaign for the Mavericks. Coming out of USHL play. Pawloski was touted as a strong prospect with some upside under pressure. I, for one, didn't see that manifesting itself in the form of a 1.85 GAA through 17 starts.
Most to Prove: Zach Stepan
In the same way that Brock Boeser has to prove where his talent stops, Zach Stepan has to prove who he really is as a player. Throughout the season, and in particularly during MSU's game against SCSU, Stepan showed flashes of brilliance that belie so much of the rest of his play. Will the real Zach Stepan please stand up?