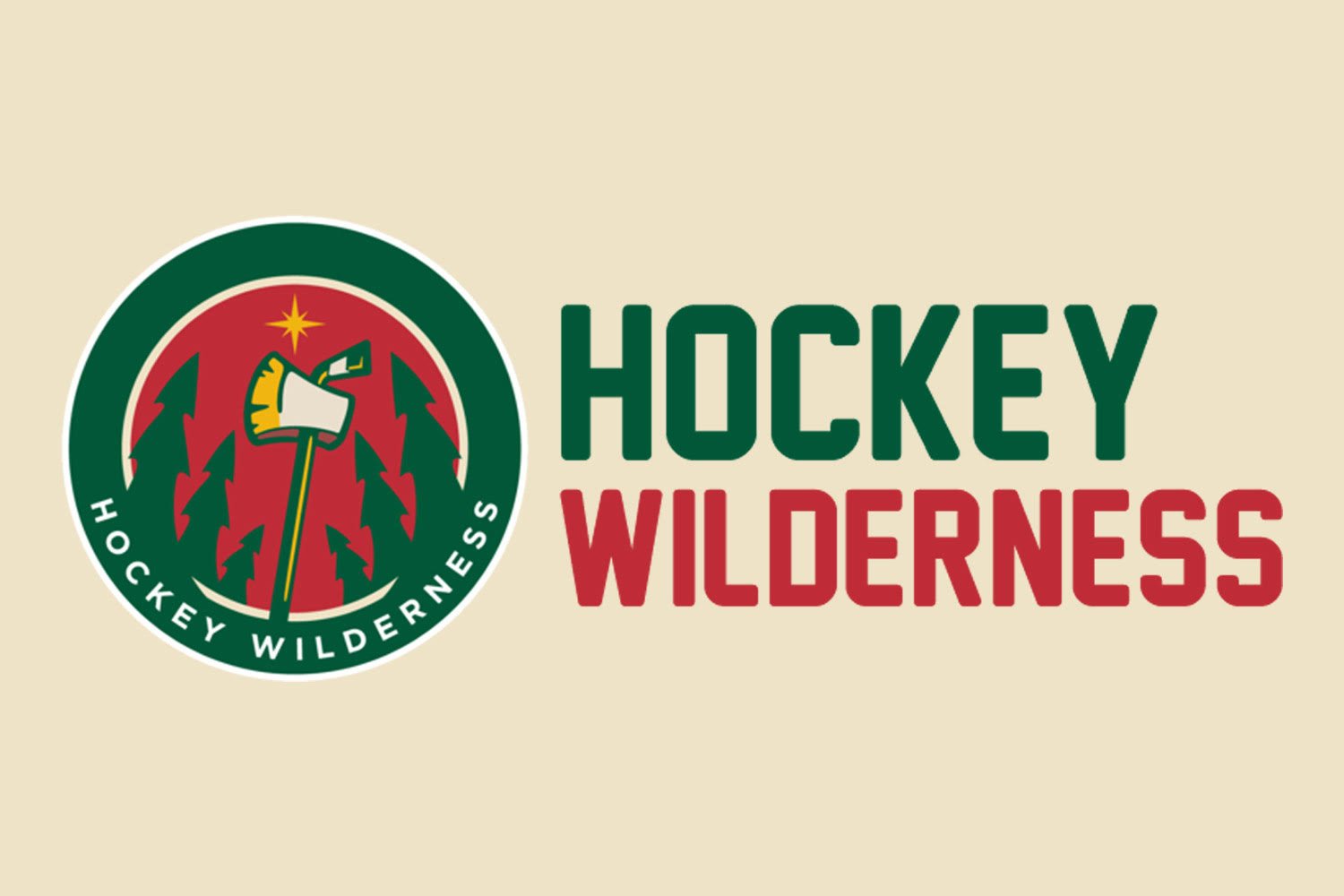 Personally, this time last season, I was a bit tepid on Joel* Eriksson Ek.
Part of this stemmed from my disappointment in the Wild taking Eriksson Ek over the more dynamic Travis Konecny. But a lot of it had to do with the Wild not altering their draft strategy at all. At the time of his drafting, Eriksson Ek was billed as everything that the Wild typically look for in the draft. Strong defensive game? Check. Work ethic for days? Check. Hockey sense as his calling card? Check. High-end offense? Meh.
Make no mistake, Eriksson Ek is still viewed as the Wild's two-way center of the future. He's widely hyped as the successor to- if not the next- Mikko Koivu. But over this past year- in the Swedish Hockey League, the World Junior Championships, development camps over the summer- he's shown more dimensions to his game than his draft-day reputation suggests.
So one year after being skeptical, I'm buying the hype. In fact, I'm jockeying for position as the conductor of the Joel "Eazy-Es" Eriksson Ek Hype Train. My personal rankings had him at #3 among Wild players under-25 as well as the team's #1 prospect. How did I change my mind so dramatically? Keep reading.
Do Believe the Hype?
One of the hardest things about evaluating prospects is the proving grounds for them vary wildly. The vast majority of baseball prospects go through a structured minor leagues. While the quality of different conferences may vary, the NCAA provides a relatively even playing field between football and basketball prospects.
This isn't the case for hockey. A hockey prospects could be playing in juniors, against 16-19-year-old peers. Or perhaps a prospect will opt for the slightly older, more developed competition of the NCAA. Or they could opt for a pro league in Europe, playing against fully-developed players. It makes it impossible to compare stats from league-to-league.
That was some necessary context before I tell you that Eriksson Ek had 9 goals and 6 assists in 41 games in the Swedish Elite League last season.
But while that is underwhelming in the NCAA and brutal in Juniors, that's a quite an accomplishment in a professional league. The team Eriksson Ek played for was Farjestad, which is an elite program in Sweden. They aren't a team that emphasizes development, winning is their priority. So 18-year-olds on Farjestad slowly work their way up from the bottom of the depth chart.
Eriksson Ek's 15 points came while getting less than 13 minutes per night, with very little power play time. When you factor in the ice time, Eriksson Ek's goal production was pretty elite. Here's how he stacks up against 18-year-olds in the SHL since 2009.
Eriksson Ek's goals per 60 minutes was surpassed by only über-prospect William Nylander. Pretty impressive stuff.
Similarly impressive is his performance on the one occasion prospects are on an even playing field: The World Junior Championships. His point total doesn't jump out- just a goal and assist in 6 games- but there was some hard luck involved. Eriksson Ek was actually tied for 5th in the tournament with 25 shots. And this is after missing a game due to illness.
This shows the biggest reason that the oft-made comparisons to Mikko Koivu aren't quite accurate. Eriksson Ek is a goal-scorer. He uses a combination of strength and smarts to go to the net, and has the shot to beat goalies (6 games in the WJC notwithstanding).
That willingness to shoot combined with his defensive acumen sounds less like Mikko Koivu and more like Nino Niederreiter. And you'd take a Nino Niederreiter that could play center, right?
Me too.
Will He or Won't He?
Is Eriksson Ek going to make the Wild out of camp?
Minnesota certainly wouldn't mind it. They've passed on free agent options like Matt Cullen over the summer in hopes that a player like him would step up and prove himself worthy of making the roster.
For his part, Eriksson Ek has done his part. He showed up to development camp with added muscle- a necessity for a 19-year-old looking to break into the NHL- and stood out as one of the best Wild prospects in camp.
If he can follow that up with a strong, poised performance in training camp, he'll definitely be a contender to make the team. But worry not! If Eriksson Ek doesn't make the it, or plays only 9 games before being returned to Sweden**, you'll likely hear from him soon. Eriksson Ek has done everything the Wild could hope for him: develop his offensive game, perform well overseas, and get stronger. If he keeps up this pace, he'll be NHL-ready next year, and a fixture in Minnesota's lineup for years to come.
* (pronounced like "Yule")
**A player on an Entry-Level Contract can play up to 9 games without burning a year on his deal. Many teams will give a top prospect a 9-game trial run before returning them to their Junior/European league.