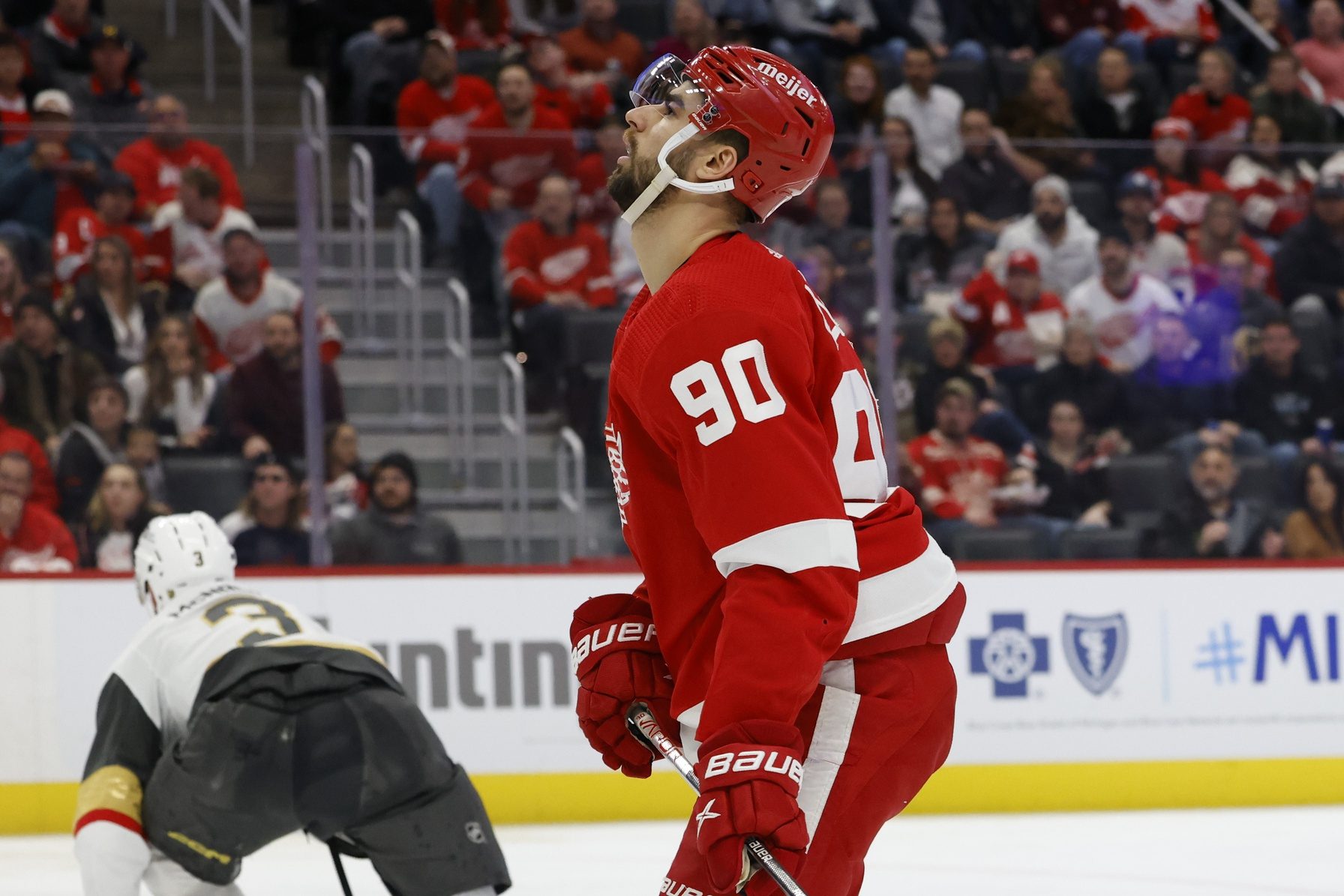 Trade speculation is rampant in the NHL right now, and plenty of trade targets will end up getting moved. To no one's surprise, Minnesota is looking to upgrade its lineup again, especially its Top-6.
Bill Guerin is looking to add to Kirill Kaprizov's supporting cast. However, some top targets, the likes of Bo Horvat or Timo Meier, will involve a massive bidding war. While we would love for Guerin to pull the trigger on some big-name targets, grabbing the headliners of the 2022-23 deadline might not be wise. Instead, expect him to take a more subtle approach to upgrade his team without mortgaging his system.
The Detroit Red Wings system is loaded with top prospects. So much so that they're getting to the point where players are becoming more expendable. We know how much of a draft-and-development guru Steve Yzerman is. He built the back-to-back Stanley Cup Champions Tampa Bay Lightning, even if they left before they were finally rewarded.
Because of this glut of talent in Detroit, the Wild should look to get a bargain without giving up a premium asset. Joe Veleno could be attractive as an option that might get a boost from a change of scenery. 
Veleno is not a finished product. He hasn't played 100 NHL games yet, but he's closing in. Detroit took him 30th overall in the 2018 NHL Entry Draft, the same slot where Sam Steel went in 2016. However, Veleno seems to have more scoring upside and talent. He just hasn't put the pieces together yet.
He has a good foundation of skill, skating, and scoring talent, though he doesn't get by on just his tools. Veleno has a reputation for dedication, hard work, and being a team player. Could his struggles be because of an identity problem? Everyone can't be Connor McDavid, Auston Matthews, or Nathan MacKinnon. They're 1st overall picks for a reason.
But he still flashes the talent that once made Veleno a player with Exceptional Status. Veleno can stickhandle in a phone booth and make players look silly when he wants to generate time and space. He uses breakout speed to create odd-man rushes and capitalize on plays with his heavy shot. Seeing that shot in action is thrilling; he just looks like a goalscorer.
Even better, he plays center, a position the Wild can use more help at. Maybe a change of scenery gives Veleno a fresh start where he can simplify his game more. He has the natural skill set to finish and set up simple plays to produce. He should emulate the styles of Ryan O'Reilly and Jonathan Toews.
You know what O'Reilly and Toews both have in common? Aside from both winning Conn Smythe Trophies as MVPs, that is. They weren't the flashiest of forwards, but they knew to simplify their game and rely on their skills to get the job done.
How about Guerin takes the reins from Yzerman and mold Veleno? Veleno's value is at an all-time low despite the pedigree still attached to his name. Perhaps Guerin can pry him away with a depth piece or even a low-risk draft pick?
Veleno is a good bet to slot in alongside Matt Boldy, whether at the wing or at center. Finally, Boldy has some talent to work with again at 5-on-5. Don't expect Veleno to be an offensive dynamo like Kevin Fiala, but his two-way game could still flourish with his speed and scoring ability. Boldy and Veleno should still catch a vibration. Dean Evason preaches responsible hockey, which means he can trust both players on the ice.
Even if he slots in at wing, Veleno should still be able to contribute. Can you see success with Marco Rossi centering these two once he's back from Iowa? It'll definitely allow both Rossi and Veleno to break out offensively. Boldy is establishing himself as a legitimate Top-6 player who makes his teammates better.
Many Wild fans are warming up to Steel, as he's on pace to score 18 goals, three times his career-high, and picking up steam alongside Kaprizov. If they can get Veleno going with Boldy and eventually Rossi, you could expect similar success with him. The Wild took a post-hype player in Steel and put him in a position to succeed. Why can't it work with Veleno?
Besides, it's a low-risk bet for the future, as he becomes a restricted free agent after the season. He isn't established, so you can expect Guerin not to have problems signing Veleno to a bridge deal. Best-case scenario, the Wild find some value out of a savvy move. Worst case, he'd be keeping either Danila Yurov's, Liam Ohgren's, or Marat Khusnutdinov's seat warm. It's exactly the kind of move Minnesota should look to make.